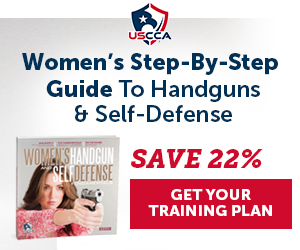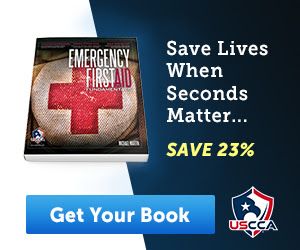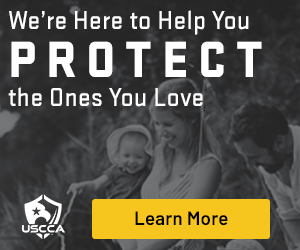 South Carolina ranks in the top 5 States on Domestic Abuse Reports.  This does not take into consideration which reports are actual abuse and which are simply misuse of the system.  Each year thousands of Domestic Abuse reports are filed and investigated using thousands of dollars and resources.  One of the major issues in Domestic Abuse is alleged victims who merely use this process and system to seek revenge or an upper hand in the court systems.  This false reporting epidemic has come to light several times when high profile individuals such as Johnny Depp are thrown into the spotlight with allegations of abuse.  Many times Prosecutors and Solicitors decide not to file charges against these false reporters, allowing this practice to continue.  What is also disturbing, is that some Attorney's aid in the practice of false Domestic Abuse reporting, seeking additional billable hours from individuals.
Legislators have vowed for many years to strengthen Domestic Violence Laws and seek harsher punishments against abusers.  Legislators such as Kathryn Shealy who was quoted saying "The research shows the data. It shows that if we work together, we can improve the numbers, being number one in domestic violence is never where we want to be again."  While asking for more money for the research.  Senator Shealy is known for being an outspoken advocate for Domestic Abuse Victims, but several victims who stated they have sought out Shealy for guidance have told us they are either ignored completely or passed off with excuses.
According to the SCCADVASA Domestic Abuse website there were 18,740 emergency hotline calls made to SCCADVASA member domestic violence organizations in FY 2015, which is the most recent date on the site.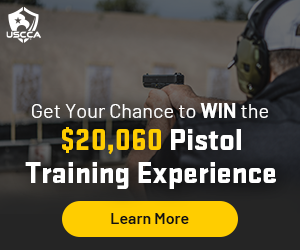 The costs to society are vast — and poorly understood. In a 2010 study, economists calculated that the average cost of a single sexual assault in the United States amounted to $240,776 — from the victim's pain and suffering, medical bills, lost productivity, judicial system expenses and the lost productivity from the incarcerated offender. One aggravated assault costs society about $107,020, with $95,023 from pain and suffering," according to an article in the Washington Post.
As the number of Domestic Violence Reports continuously keeps getting larger every year and the cost raises every year should it be time that true victims come first?   The money and resources used on False Reports take away from needed aid for true victims.
Most states have laws on Purgery and giving a false statement to a Law Enforcement Officer, but unfortunately, these are not used in False Reporting of such an evil act.
False Reporting of Domestic Violence is most commonly seen in Family Court cases, where one party uses what is termed the "Silver Bullet" to achieve victory.  The Silver Bullet is defined as when a parent or child makes false allegations of abuse about the other parent.  These parents know that as long as they "claim" the other parent is abusing the children, the courts will suspend custody or visitation with the other parent until the claims have been investigated.  They also know that the public will pay for the investigations and even if the accusations are unsubstantiated, just the accusation had caused skepticism about the other parent.
Very few cases of false allegations are ever prosecuted and have allowed good loving parents to be separated from their children for no reason other than revenge or financial gain.  The Courts fail to take into consideration that these false accusations stick with the individual for their entire life.  One such case was Clint Doran, we have written about Mr. Doran in the past.  He was charged with 2nd Degree Criminal Domestic Violence by the Kershaw County Sheriff's Department.  Mr. Doran sought a report from the Sheriff's Department that allegations of abuse on his wife Liliya Moroz-Doran (now Lililya Moroz) were false and requested an investigation be done.  Within one week he was arrested merely on his wife's voluntary statement, which was a word for word statutory language.  Mr. Doran was unable to find any employment due to these charges even though he had not even gone to Court yet to prove his innocents.
At trial testimony was given by the Investigating Deputy that no real investigation was done nor was Mr. Doran ever questioned concerning any statements given by his wife.  Mr. Doran was found NOT GUILTY of the alleged abuse and the Judge even stated this case never should have come before the General Sessions Court.  Mr. Doran faced 3 to 10 years for the alleged accusation.  No charges were ever filed against his then-wife, even after the Defense showed the Court that she had lied to Officers and the Court.
Mr. Doran faced as many do false accusations that could have destroyed his life and his life with his children.  But no recourse was ever given to the falseness of the allegation.  Thousands of individuals both men and women face these allegations daily.
These false reports prevent the necessary funds and resources from being readily available to REAL VICTIMS.
Should Courts hold false accusers accountable for their intentional attempt at destroying someone's life?  Many people believe so, but Legislators have only focus on applying more legislation for the prosecution of such crimes.  One Statue states that if a couple merely argues in front of a child this is sufficient to apply Domestic Violence charges on one or both individuals.
Should Legislators focus on more precise laws when it comes to these crimes and not just on the broadness of such violent crimes?