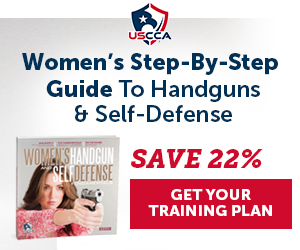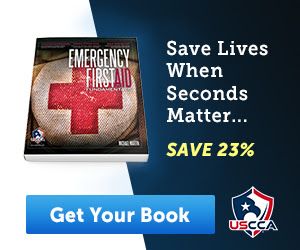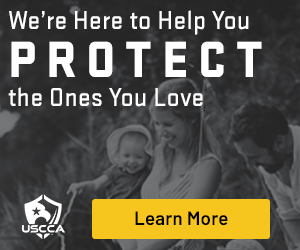 Many people reading this article probably haven't heard of "Pitchfork" Benjamin Tillman of South Carolina.
During the 1800s into the mid-1900s in this state we had a very different Democratic Party. This party was known as the Dixiecrats who were a combination of Klansmen, outright white nationalists, sexists and so on. Their main focus was segregation in response to the rising amount of civil rights that were afforded to African Americans after slavery ended.
Benjamin Tillman, primarily known due to the Tillman Act, was easily one of the most racist people to have ever existed in the United States of America. He earned his nickname "Pitchfork" after he referred to then-President Groover Cleveland a bag of beef he'd like to prob. Tillman was known for his aggressive language and his disdain for African Americans. A good deal of his hatred was directed towards the African American male population who he described as dangerous, lazy and would sexually assault white women.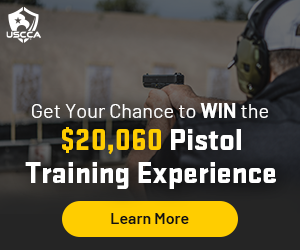 If anyone needs an example of how racist Tillman could be and how he would intentionally put black men in compromising situations then the alleged "assault" in 1893 of a 14-year-old by the name of Maime Baxter provides the perfect snapshot. Lynchings of black people is well noted throughout the history of South Carolina but especially during the reign of anyone belonging to the early Democratic party.
A black man by the name of John Peterson was one of the suspects in the assault case. Mr. Peterson attempted to appeal directly to Benjamin Tillman who was the governor of South Carolina at the time. Instead of protecting Mr. Peterson the governor sent a single officer to escort Mr. Peterson to Denmark, South Carolina. After an angry mob questioned him, "put him on trial" and threw multiple accusations at Mr. Peterson that mob lynched and murdered him. Tillman faced criticism but essentially brushed it off.
The idea of lynching was not something weird or unusual to Tillman. In fact, he started and ran a paramilitary group known as the Red Shirts who went around terrorizing black people in the state of South Carolina. Some have said this man is more of a terrorist than he was a governor or politician. In fact, during the summer of 1876 the Red Shirts could be found murdering and lynching black people but especially blacks who had the desire to run for public office.
In 1871, Congress passed civil rights legislation sometimes called the "Ku Klux" laws, designed to stamp out terrorist racial violence in large sections of the South, including South Carolina. In response, many whites organized themselves into paramilitary organizations called "rifle clubs." Tillman was a member of one of these, the Sweetwater Saber Club, and thereby participated in a small-scale war with the African-American state militia. During the 1876 gubernatorial campaign, these rifle clubs, often calling themselves Red Shirts, were determined to use violence, intimidation or fraud to ensure the victory of ex-Confederate general Wade Hampton and the Democrats. This strategy was often called the Edgefield Plan and attributed to Gary. It was this man who created the momentum to erode the rights of individual citizens and to give the state more power. Throughout the summer and autumn of 1876, the Red Shirts harassed and assaulted black voters and murdered African-American politicians. Tillman's prominent role in the Hamburg and Ellenton massacres that year secured his prominence among Edgefield District's political elite. For example, he played a leading role in the Hamburg Massacre on July 8, 1876, resulting in the death of one white man, Thomas McKie Meriwether; and six freedmen, James Cook, Allan Attaway, David Rivers, Hampton Stephens, Albert Myniart and Moses Parks.

Clemson University. https://www.clemson.edu/about/history/bios/ben-tillman.html
The very idea that the state should have the power to elect judges came from Tillman himself. In fact, in a dissertation provided by Kevin Michael Krause who performed pretty in-depth research into the political career of Benjamin Tillman.
Here is a quote:
"The Tillman movement in South Carolina represented a belief that leaders should exercise the power and machinery of the state government to enforce particular social, economic, and political objectives. Whereas Conservatives balked at expanding the reach of state influence, Tillmanites wielded an empowered state machinery to achieve their desired goals. For example, the creation of state-funded Clemson College, and Winthrop College for women, introduced scientific agricultural education and industrial training meant to ensure prosperity for a broader number white "producing" families. "

Kevin Michael Krause. https://getd.libs.uga.edu/pdfs/krause_kevin_m_201412_phd.pdf
Again, the idea of using legislators to pick judges is something that fits the spirit of what Benjamin Tillman wanted. It was simple. Allow the state the government to pick positions and those positions would always appear to have the ability to disproportionately affect black people and especially black voters. Why bother appealing to African Americans, if, one, you hate them and, two, if you don't even want them around when you can just stack the courts with black hating judges?
As governor, he ousted the Bourbon Democrats, installing his own lieutenants in their places, and then removed these appointees if they lost his favor. In addition, he sought to ensure white Democratic control of the state through legislative reapportionment, gerrymandering and other disfranchisement mechanisms. For example, in his second term as governor, Tillman helped abolish elected local governments and provided for county officials to be appointed by the governor upon recommendation of the state senator and representatives. This law effectively eliminated blacks as local officials, even where African-Americans were the overwhelming majority.

Clemson University. https://www.clemson.edu/about/history/bios/ben-tillman.html
So, in other words, when black Americans have said that the judicial system and every part of government is specifically designed to discriminate against and disenfranchise black people we can see this is at least partially true and Benjamin Tillman's legacy demonstrates this.
Why would Benjamin Tillman want a system where legislators picked judges and not the people? It could be the result of his own custody battle and divorce case against his ex-wife Lucy Pickens Dugas. Tillman was described as abusive, sexist in describing women as frail and weak and has a noted alcohol addiction. Many historians have said that Tillman wanted the legislator to pick judges as a result of him not being able to use his financial and political power to win his own custody battle. He wanted judges he could control and those he had appointed and one read into the custody battle could demonstrate why he'd want such a situation.
"According to family members, the children came to fear their drunken father and despise their overbearing grandfather."

Michelle Grigsby Coffey. https://drive.google.com/file/d/1liqWWgu3sgXrNoHsCX1car_J0OV6zq96/view?usp=sharing
"The decision to return the children to Lucy was based entirely on the unconstitutionality of the South Carolina law that allowed children to be deeded without the consent of both parents. The justices decided that the law violated the children's rights under the due process clause of the Fourteenth Amendment to the United States Constitution."

Michelle Grigsby Coffey. https://drive.google.com/file/d/1liqWWgu3sgXrNoHsCX1car_J0OV6zq96/view?usp=sharing
"The Edgefield Chronicle and The Spartanburg Herald both reported a plot to remove Tillman's portrait from above the Speaker's stand in the House of Representatives and throw it into the street in protest of his abuse of parental and political power. Based on a letter admitted into evidence in the custody trial in which Senator Tillman admitted that he was giving a salary to his son for doing nothing, The State ran several articles detailing the political corruption in Tillman's chairmanship of the Five Civilized Tribes Committee of the Senate. According to The State, the committee "never meets, has never met, was never expected to meet and exists only for the purpose of giving Senator Tillman a chairmanship.""

Michelle Grigsby Coffey. https://drive.google.com/file/d/1liqWWgu3sgXrNoHsCX1car_J0OV6zq96/view?usp=sharing
So, in other words, these different "committees" that South Carolina is plagued with in the legislator was something that Tillman revolutionized and wanted. This was the result of his own custody battle that earned his scores of criticism from both his supporters and his opponents in both the political and socio-political scene.
In conclusion, we have a committee in South Carolina that selects judges based on the desires of an angry litigant with a history of stacking courts and the legislator with people who would see things his way.
Congratulations South Carolina. You're living the dream of a racist.