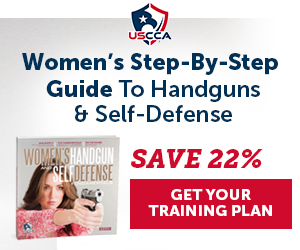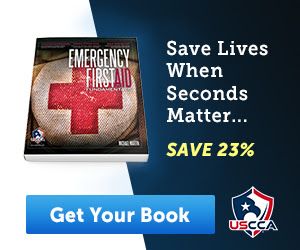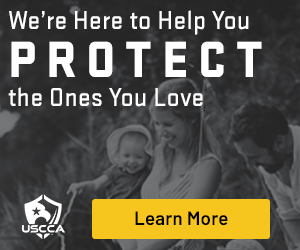 One would think that since South Carolina is a red state and has been reliably red that there wouldn't be a bunch of ineffective Republicans.
That isn't the reality that South Carolinians face in a state filled with Republicans who desire to make a dollar and not make a positive change for citizens. During the 2020 election season, take note of just how many S.C. Republicans will promise potential voters everything outside of a magic genie that grants endless wishes.
The South Carolina Republican party should be strong. S.C. isn't a state that is only controlled by a few Republicans. No, overwhelmingly do Republicans control this state and all operations within the state's legislative, gubernatorial and judicial systems. One could say that given how S.C. Sen. Luke Rankin is the vice-chair of the S.C. Judicial Merit Selection Committee that selects judges that, surely, this demonstrates the considerable power S.C. Republicans wield in state politics.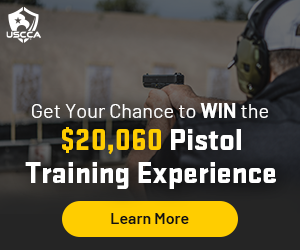 Given all that power that S.C. Republicans wield with little results you may be left with a question.
What are the results that Republicans such as S.C. Senate Majority Leader Shane Massey is producing?
Let's take a look and compare some issues and see how it works with the viewpoint of most in the state.
According to WIS News, there was a fetal heartbeat bill proposed in the senate. This bill would ban all abortions after 6 weeks or after a heartbeat exists. You're free to disagree with the merits of such a proposal and especially the provision that would have banned abortion in instances such as rape, medical necessity and/or incest.
Most in South Carolina would likely agree with this bill based on a poll provided by the Charlotte Observer but would probably take issue with the 6 weeks or before the time limit.
Quote from the Charlotte Observer:
While three out of four South Carolinians think abortion should be legal, most would limit it to a few circumstances, according to a new Winthrop Poll.

The majority of South Carolinians agree abortion should be legal when the mother's life or health is at risk, or if the pregnancy is the result of incest or rape. But they think abortion should be illegal in cases where the baby is physically or mentally impaired, or when the mother or family cannot afford to raise the child.

Views on whether abortion should be banned after 20 weeks of pregnancy – except when the mother's health is threatened – are more at odds, according to the poll.
One would think that a bill such as the fetal heartbeat bill could be something that S.C. Republicans could pass. However, that didn't happen. Senate Majority Leader Shane Massey said there weren't enough votes in the S.C. Senate to pass the bill. S.C. Sen. Massey said this even though in the S.C. Senate Republicans enjoy a 27 to 19 seat advantage.
How can the Republican party outnumber S.C. Democrats in the S.C. Senate and, yet, can't pass a bill that, for the most part, the citizens of S.C. would largely not see much of an issue with?
This is part of a troubling pattern in the state of South Carolina. Multiple S.C. Republicans have gained the title of "do-nothings" or "Democrats in disguise."
In some cases, these S.C. Republicans were Democrats at one point. S.C. Sen. Luke Rankin is a prime example of a Democrat turned Republican. Given the results of Luke Rankin's record when we investigated that record we have to wonder if Sen. Rankin is still playing for the team with an elephant as a mascot.
In 2016, ABC News 15 reported that Former S.C. Gov. Nikki Haley appeared to have accused Sen. Rankin of behaving like a Democrat. S.C. Gov. Haley supported Sen. Rankin's opponent, Republican Scott Pyle.
Governor Nikki Haley has fully thrown her support behind a challenger for a South Carolina senate seat.

So much so that on Friday, she came to the Grand Strand to not only endorse Scott Pyle, but also attack longtime Senator Luke Rankin.

At the event in Carolina Forest, Haley pulled no punches.

She said the district can do better than Rankin and what he represents. She even went so far as to call the republican Rankin a democrat.

"So you have a choice on June 14th, you can vote for a republican Scott Pyle or you can vote for a democrat, Luke Rankin," said she to the room full of Pyle supporters at Longbeard's Bar and Grill.

She said she backs Pyle because he'll fight for the people.

Haley came out of the gate swinging as she endorsed Pyle.

"Scott Pyle is going to be one of the best senators we've ever had and on top of that he'll return his constituent's phone calls," she said.

Haley said Pyle is a much better choice than Rankin, who has served in the senate for more than 20 years.
Again, we covered the record of S.C. Sen. Rankin. Some could say that Sen. Rankin's record is a better reflection of a career Democrat versus a career Republican.
What would one expect that would reflect the results of Democrat-heavy areas in other parts of the country?
One would expect high taxation for roads but road conditions reflect wear and tear that has gotten little to no attention.
We cited this before but we have a CBS Evening News special featuring Horry County, South Carolina (the same place Sen. Rankin represents) having a "pothole festival" to see who could fill the most potholes in the allotted time.
This video is featuring Sen. Rankin's stomping grounds. Road conditions were a problem during the 1990s in Conway, S.C. and continue to be a problem in 2020.
Now you might be thinking "that was the 90s so it doesn't count right now."
It would only not count if the same problems mentioned in that CBS broadcast wasn't still happening right now.
Instead of relying on media articles we decided to go directly to the people of Horry County and see what they thought about the current pothole situation. This would most certainly be a reflection of the legislative record of a 20+ year career politician such as S.C. Sen. Luke Rankin.
We discovered a website where Horry residents listed pothole problems. Click here to see that list. Take a look through all the complaints about potholes throughout the years. These are real people reporting these incidents.
WMBF News reported that residents have referred to the Horry County potholes as "public safety concern."
It comes at no surprise that S.C. Sen. Rankin can't seem to get the I-73 road built if he can't seem to find a way to fix roads that people who are his constituents had broken roads for decades.
Sen. Rankin is a symptom of a much larger problem. Many S.C. Republican voters have said that S.C. Republican candidates and incumbents need to work to fix issues that voters care about.
In 2013, Sen. Rankin claimed that Horry residents aren't talking about ethics reforms. He said that his constituents are talking about infrastructure. That would include the roadways in Horry county. Sen. Rankin said this in 2013 and yet people are complaining about roadway conditions in Horry County in 2020.
Isn't that a direct example of the failure of S.C. Republican legislatures such as Sen. Rankin?
This is, once again, a symptom of a much bigger problem. S.C. Republicans have a great history of bringing forth worthwhile, honorable and effective politicians who care deeply for the state of South Carolina.
However, there are some S.C. Republicans who can't pass a bill or not be corrupt to save their lives. Therefore, it isn't shocking that they can't save the life of an unborn child.
But it gets worse.
Unborn children were being killed and this was a problem last year.
In 2018, Avery Wilks of the State Newspaper revealed that there was a similar bill that got killed thanks in part to S.C. Democrats but also thanks to certain S.C. Republicans.To some S.C. citizens that bill in 2018, much like the one that got killed in 2020, would have saved the lives of unborn babies.
To be specific, State Senators Luke Rankin, Katrina Shealy, Shane Massey, Greg Gregory, Chip Campsen, and Hugh Letterman all voted along with the S.C. Democrats. Sen. Rankin claimed that he voted along with the Democrats to kill the bill because he "voted to end debate on the bill after seeing that Malloy and other senators weren't going to leave."
State Sen. Katrina Shealy is another interesting Republican. Some in South Carolina have said that what makes Sen. Shealy so interesting is not because of her record as a staunch defender of Republican and conservative values. What amazes some people within the state's Republican voting base is how surprisingly Democrat-appearing Sen. Shealy can be.
In 2016, 7 News reported that when Sen. Shealy was given a chance to promote gun rights by voting for a bill that would allow concealed carry without a permit she decided to vote against the bill.
Sen. Shealy made the following statement:
"If you're going to carry a gun, I think you need to be trained to carry it."
Some in the state's Republican party was shocked by this vote. In some other states such as Virginia, there are 2nd Amendment sanctuary cities. Some citizens are arming themselves in the anticipation of government-mandated firearm seizures.
This senator is a Republican who goes against gun rights and wants the government to force you the citizen to train with a gun the government isn't supposed to track. "Shall Not Be Infringed" seems like a relatively simple concept. Once an American citizen's gun rights are infringed upon for any reason and in any way that is, indeed, what one would define as an infringement.
At this point, the difference between South Carolina Republicans and Democrats is the same difference one would find between rain and rainwater.