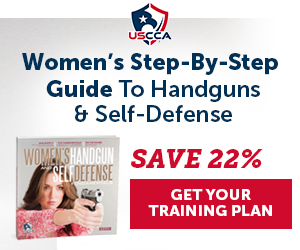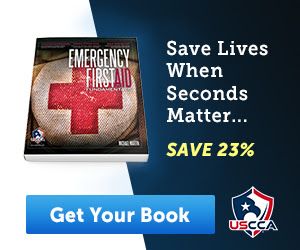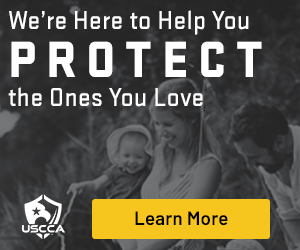 Clint Doran is a South Carolina man who says he loves his wife and his children. He has been made destitute, lives with his mother or friends, and is kind-hearted. Clint has experienced incarceration, demonization, miscarriages of justice and had a South Carolina House Representative advocate on his behalf. Yet, Clint Doran has experienced the horrors of the South Carolina Family Courts.
On December 9, 2015, days before Christmas, Clint returned home from a part-time job expecting his family to be there.
Instead, Mr. Doran found an empty house and a note written by his wife, Liliya Moroz-Doran.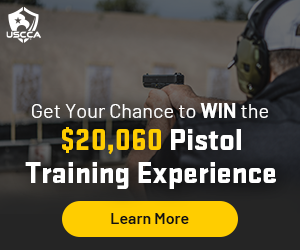 I filed for divorce. I can't take the way you are treating me anymore. I have no say so in anything. Your Ex-wife Liliya Moroz-Doran.
This was the beginning of what Clint Doran describes as a nightmare.
Clint Doran was jailed in Kershaw County, South Carolina from July 22, 2019, until December 4, 2019, for civil violations. That means that people who have been convicted of Criminal Domestic Violence have spent less time behind bars than Mr. Doran whose only crime was being a father in the South Carolina Family Court system.
Read More: https://thedailycounter.com/judge-rosalyn-frierson-smith-punishes-poor-father-forces-hearing-without-fathers-lawyer-present/
During the initial investigation, this journalist called the Kershaw County Detention Center and made a YouTube video depicting a visit to the detention center on behalf of Mr. Doran.
Several publications have covered Mr. Doran's story but this is the first time he has agreed to give the full story. Originally, this author wanted to release a follow-up YouTube video about the Clint Doran story but when The Daily Counter was created this journalist opted to write instead. Mr. Doran gave The Daily Counter access to all court documents, videos, and other evidence about his case.
---
The Beginning Of The Nightmare
As one might imagine, things weren't always this bad for Clint. He told The Daily Counter that his marriage was always a source of joy and happiness and that, even now, he still loves the woman he married.
Clint and Liliya met during an internet chatroom session, and at that time, this was the only way that the two could communicate given that Liliya lived in Ukraine.
For 2 years, Clint and Liliya would chat on the internet. During the interview, our reporter noticed a smile from Mr. Doran as he spent more than 30 minutes discussing just a few chatroom sessions with Liliya. Doran says that the two fell in love and wanted to get married.
Doran describes the process of Liliya's immigration to the United States as, "jumping through every hoop imaginable." For 10 minutes, Doran described the immigration process they went through as hard.
He said that he spared no expense, effort or commitment to getting Liliya to the United States. Clint stated he didn't mind going to Ukraine if need be to marry Liliya since he was raised in Europe. Clint's mother is a German immigrant and his father was a U.S. Citizen, Clint speaks several languages fluently. His mother's home is practically a mural to European folklore and pictures of Clint's Family.
During the marriage, Clint worked as an assistant manager at Walmart. Liliya worked at Hengst of North America, an automotive company based in Camden, S.C. Clint described the couple's financial situation as well off. The couple were married by a Public Notary friend of Doran's. Clint told our reporter that the wedding that day was a surprise for Liliya, but they only had 4 days left before her K1 Visa ran out.
The couple had two children, Connor and Liam. Our reporter began looking into Mr. Doran's social media activity and noticed a lot of postings about the two boys. A YouTube channel belonging to Clint Doran was discovered featuring Connor and Liam's martial arts demonstrations and family activities. Most of Mr. Doran's online activity appears to serve as an internet archive of his children without much thought to many other subjects.
He said, "I can't help it we were happy and that still shows through." as he recalled he informed us that he and Liliya always talked and did everything together. He describes the couple's sons, Connor and Liam, were their "gifts from God." Clint was a stay at home father to the couple's children for the last 3 years of their life.  He stated he loved the time he had with his children, and that it "created a bond between them that can never be broken."
---
Clint's Family Court Experience
According to Court Documents, Kathryn Free (Liliya Moroz-Doran's Attorney) filed for Separate Support and Maintenance on December 9th, 2015 in the Kershaw County Family Court. He said Liliya abandoned their marital home on December 20th, 2015 taking with her their 2 sons. According to sworn testimony, Liliya did this while Clint was working a part-time job.
Documents shown to us by Clint stated his wife was filing on grounds of Physical Abuse. Clint stated that this shocked him as he never laid a hand on Liliya their whole relationship. There were also allegations that Clint was abusing his children. 
Our reporter reached out to Kathyrn Free to see if more information could be retrieved from this attorney. To our surprise, Free was open to speaking with The Daily Counter. These phone calls are all recorded and are available upon request. South Carolina is a one-party state which means that, so long as we were apart of the conversation, we do not need to inform Kathyrn Free that the conversations were recorded.
Our reporter asked Kathyrn Free about the child abuse video that was presented into evidence used against Clint Doran. One of those videos depicted Clint spanking one of his children. Our reporter found it odd that this was presented into evidence as if to paint Mr. Doran as a child abuser when it isn't illegal to spank your children in the state of South Carolina.
According to the South Carolina Children's Code, Section 63-7-20, corporal punishment is allowed in South Carolina so long as it isn't excessive, causes permanent injury or is excessive. Our reporter noted that nothing in the video violated the law. The video shows Mr. Doran spanking one of his sons but it was just two light taps. The force used wasn't going to leave any marks and probably didn't hurt very much.
It is fair for someone to argue against spanking a child but if it's legal for any other citizen then this video shouldn't have been used against Mr. Doran. The video doesn't display any abuse or violation of the law yet was used against Mr. Doran without being immediately thrown out.  Kathryn Free portrayed Mr. Doran as a violent psychopath, even though the mental evaluations showed no such indications or of any violent tendencies.  In fact, Liliya's evaluation stated she was a high potential drug abuser, high potential child abuser and deceptive.
Clint Doran and Kathyrn Free provided the videos to the Counter. Those videos are public record but given the nature of the spanking video, we won't show it here.
Clint says he couldn't find a lawyer because he didn't have enough money. Clint answered the complaint by himself.  He denied all allegations and wrote on the bottom "Not in favor of Divorce."  He states he didn't know what to do, or why Liliya was doing this. Liliya proposed, in an email shown to The Counter, that the physical custody of the children would change every 3 days until court. Clint also told us that he and Liliya were intimate just 3 days before she abandoned their home, this was collaborated by the Court transcripts
Before a January 7th, 2016 temporary hearing, Clint was able to hire an attorney thanks to a friend. He says that he informed his lawyer that divorce wasn't what he wanted and he wanted to remain married. 
At the temporary hearing, Clint states that videos were presented that allegedly showed Clint abusing Liliya and the children. Clint's lawyer said, "This is an ambush on my client."
The resulting Temporary Order instructed Clint to vacate the marital home within 24 hours. Despite Clint being a stay-at-home father for years and having no criminal history, he was given 9 hours a week for visitation and that visitation would be supervised.
Both Clint and Liliya were placed on a Non-Adverse Contact Order. This meant they could still talk to each other as long as neither of them became hostile. In other words, the Family Courts can issue orders that instruct, at the threat of jail, litigants to have "good manners." One would be forgiven if the constitutionality of such an order is questionable. Clint's request for marriage counseling was denied. A guardian ad-litem was ordered to do an expedited investigation within 45 days.
This means that Clint went from being a stay-at-home father to a person given a visitation schedule that some people with felonies haven't been placed on.
---
Clint's Fight for His Children
Clint says he would always reach out to his sons. The message was always the same, he would tell them that things would be okay. He worried about his children as he believed they were sinking into depression and anger. 
"I always told them I will never give up on our family." Mr. Doran allowed us to view a video taken by his oldest son, Connor. In this video, Connor is seen crying and pleading for his father to come home. Connor also stated that his mother told them this would be the last time either of the boys would get to see their father. This author would be remised if he didn't state that this video was heartbreaking to watch.  
For several months, Mr. Doran poured over legal references, books, web articles and asked lawyers for legal advice. He became well-versed in South Carolina Family Law. During this time, Mr. Doran also took on the burden of advocating for children and shared parenting.
"My children and wife are the driving force behind everything I do.  I don't want another family to be ripped apart like we were," he told The Daily Counter.
This author noticed a litany of Facebook videos and postings by Clint Doran advocating for shared custody. While Mr. Doran was the leader of the South Carolina Father's Rights Movement Chapter, he has spent a lot of time advocating for mothers such as Brenda Bryant and Melissa Leaphart.  Meeting mothers who have been harmed by that system changed Clint and made him focus his efforts on shared parenting for all.
The posts and videos all had the same message, his focus wasn't about parental rights but the rights of children to have access to both parents.
When asked about why he sought parental access rights for children he said, "you watched the same video of my son that I did. I don't think a kid should be crying for their daddy and if a child wants to see their parent then surely we can make that happen for the kid's sake."
---
The Domestic Violence Charge
A few weeks before his final hearing in Family Court, Mr. Doran was before a General Sessions Court to dispense with the domestic violence charge against him. The video, Mr. Doran argued, showed he was struck by his wife. His attorney showed that no real investigation was done and that he never should have been charged.
According to records, his wife changed her statement from the written statement she gave to the Sheriffs' Department. In her written statement, Mrs. Doran stated that Clint "impeded her breathing" which is the textbook language for the charge of 2nd Degree CDV. The video evidence showed that Mr. Doran never once prevented her from breathing and simply kept telling her to get out.
The general sessions Judge stated that Mr. Doran never should have been charged and she found him not guilty of ANY domestic violence against his wife. The Daily Counter didn't find any record of his wife being charged with perjury or lying to Law Enforcement.
The couple's final hearing in Family Court lasted 2 full days and what we can tell from the transcripts of the full hearing it was clear that the law was absent in the courtroom. The presiding Judge Monet Pincus even objected to questions Mr. Doran asked of witnesses as if she was his wife's attorney. Judge Pincus disallowed psychological evaluations in as evidence which the couple took by order of the Guardian ad Litem.
---
Judge Pincus' Bizarre Judgment
Let's go back to that hearing.
According to Mr. Doran, Judge Pincus objected to questions asked of witnesses as if she was his wife's attorney. Judge Pincus disallowed psychological evaluations in as evidence which the couple took by order of the Guardian ad Litem.
The psychological evaluations were done by Dr. Marc Harari. Mr. Doran's evaluations merely stated that he could use a few hours of parenting classes because he treats his children like friends at times. His wife's evaluation was completely different. Her evaluation ranked her as a potential child abuser, drug abuser, and very deceptive. 
Why wouldn't a Family Court Judge not want to hear a professional opinion like this if that opinion could serve in the best interest of the children?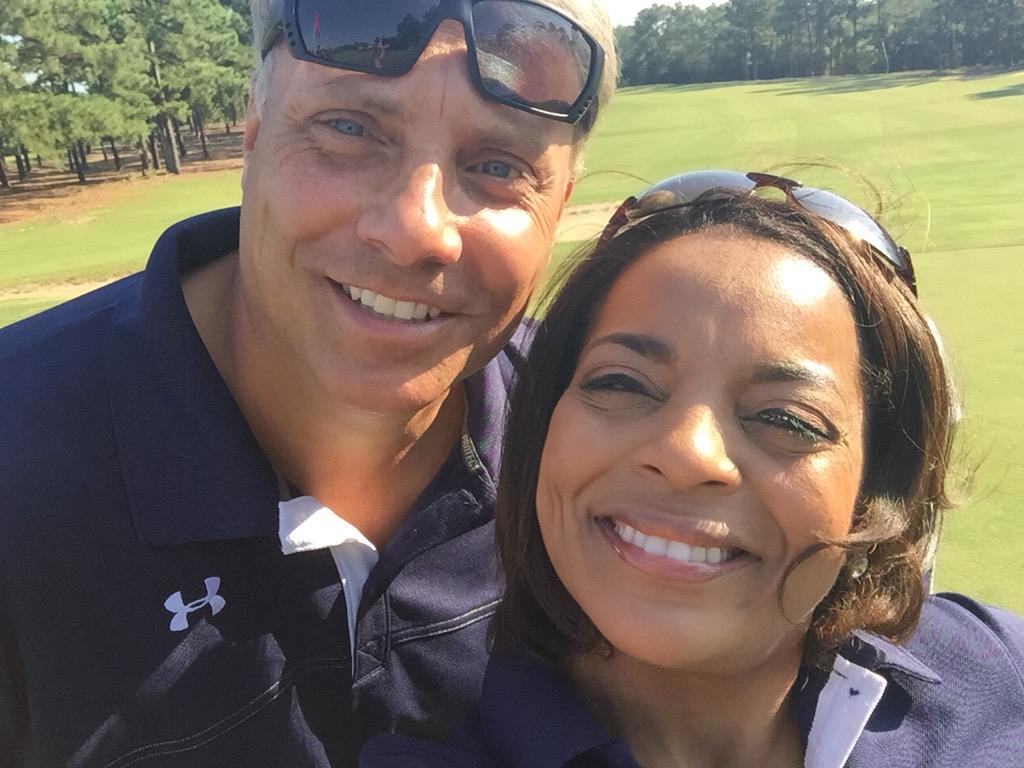 Why this odd refusal to hear expert testimony from a psychological specialist? What strikes The Daily Counter as odder is the fact that Judge Pincus used the testimony of Dr. Alison Foster during the Matt Younginer saga. Younginer had his entire case with Judge Pincus vacated which means the case had loads of red flags. Judge Pincus wanted to separate Younginer's children from him, against his will and the will of the children, at the cost of $38,000, $14000 per parent.
If she valued expert opinion so much that she could justify tens of thousands of dollars spent then why reject expert testimony now? Is expert testimony only valuable if she approves of the expert? What are her standards if those same standards earned a vacated Family Court case with Matt Younginer?
Read More About The Matt Younginer Case: https://www.thestate.com/news/local/crime/article225542015.html
Clint brought his wife to the stand and questioned her about the couple having sexual relations. Under South Carolina law, a full year of continuous separation must be established in a faultless divorce and there are other ways to get divorced but this is the most common. He says that Liliya claimed, at one point, they hadn't slept together for months. Upon cross-examination, she stated they had slept together a few days before she left (again this was collaborated by Court transcripts).  By South Carolina Law this alone should have ended these proceedings under condonation statues.
What we find interesting is that Mr. Doran says he wasn't served with papers until after his wife had left the home even though Kathryn Free filed on December 9th, 2015. This would have to mean that Mrs. Doran stayed an additional 10 days with her husband after the filing. Again, this should have ended any further proceedings. 
In September of 2017, Mr. Doran received a divorce decree signed by Judge Monet Pincus. This order gave his wife full custody of the couple's two young children and the standard visitation of every other weekend plus child support payments of $116.00 a week. Mr. Doran told The Daily Counter that at no point were there ever any pleadings for a divorce handed in. All marital property was given to his wife.
Mrs. Doran earned an estimated $140,000 a year at this point. Mr. Doran's income was no more than $500 a month. It doesn't take a mathematician to realize that Mr. Doran was left with nothing. Clint proceeded to file an appeal on the divorce based on matters of law.
Judge Monet Pincus went as far as including in her decree of divorce that Connor Doran cutting grass on a riding mower was child abuse in her eyes.
---
The So-Called "Child Abuse"
Judge Pincus' Questionable Judgment
Judge Pincus appeared to think that letting a child ride a lawnmower was child abuse. The question is, why not make sure Clint Doran went to jail if it was so certain this was child abuse?
Shouldn't a Family Court Judge always act in the best interest of children? Wouldn't it be serving the best interest of the child by making sure that a child abuser is prosecuted to the fullest extent of the law? Isn't that apart of protecting children?
The case wasn't elevated to a higher court. The CDV charge brought against Clint Doran was defeated in a South Carolina Criminal Court. Clint Doran appears to not be enough of a danger to Judge Pincus in terms of child abuse or to a criminal court for a criminal domestic violence charge. This is odd for someone who is as supposedly violent as Kathryn Free's court filings describe.
Family Court is a Civil Court and not a Criminal Court. If there were serious allegations of child abuse that warranted such "evidence" being utilized in a Family Court case then surely that evidence would convict a person in a Criminal Court.
Since Family Court Judges are granted "the preponderance of evidence" these judges can rule based on opinion and not based entirely on the pure, raw facts of a case. This is why some rulings that would fly in a Family Court would be laughed at in a Criminal Court. The standard of evidence in a Criminal Court is set up in such a way that reasonable doubt can earn a person a not guilty verdict. Evidence that wouldn't convict a person of a crime in Criminal Court can be used to destroy, bankrupt and, in many cases, alienate a parent from their child in Family Court.
Read More: https://thedailycounter.com/opinions-are-law-in-family-court/
Once his appeal was filed Kathryn Free proceeded to file paperwork with the Family Court to suspend or place Mr. Doran on Supervised visitation.  Kathryn Free stated to Judge Michelle Hurley that Mr. Doran was a flight risk due to him being a German Citizen and possessed a German Passport.  Mr. Doran in actuality is a U.S. Citizen and his American Passport had expired, so there was no flight risk. Yet he was placed on supervised visitation at a rate of $80 an hour with Dante Roberts, a Richland County CASA GAL that does private visitations, and has been used by Kathryn Free in past cases.
To date, Mr. Doran has not seen his children in 2 years.  He may see them when he can pay for this right of a parent.
We reached out to Lililya Moroz-Doran for her side on the story. She politely declined to provide substantial comments. She said, "this was a private matter."  We would like to also comment here that while Mr. Doran was incarcerated his wife sold their marital home and moved to Fort Mill, South Carolina without ever informing him and while the case was under Appeal. Liliya has denied any phone or social media contact between Mr. Doran and their children, which is allowed under South Carolina law.
---
This author created a YouTube video on September 16, 2019, depicting the author traveling to the Kershaw County Detention Center to visit Clint Doran. This author is disclosing the two videos to demonstrate a long and detailed journey of investigative journalism that informed everything written in this article.