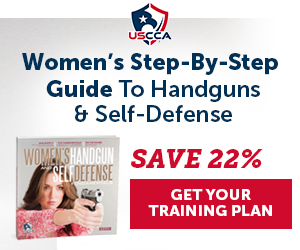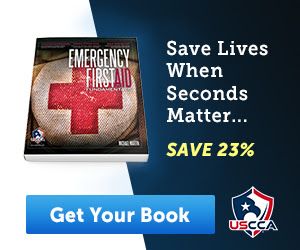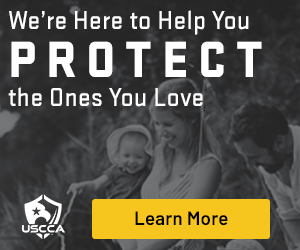 The Susan Chen Case
The Daily Counter was presented with a case involving Susan Chen, a Chinese immigrant to the United States.
Chen's son was taken away from her by King County, Washington officials. Chen is a Chinese immigrant and English was not her first language. That combination created a language barrier that will become more apparent throughout the story. In 2014, Chen was charged by a Superior Court with one count of criminal mistreatment.
Read More: https://www.seattleweekly.com/news/susans-quest-for-justice-and-the-civil-legal-system-dilemma/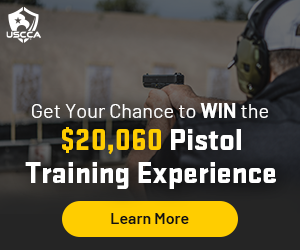 How does a mother of two become the target of a criminal investigation?
This story is far too long and complicated for this article but here is a condensed version.
Chen took her children to a care facility. One of her children was observed to be underweight. Doctors called Child Protective Services. Both of her children were removed by CPS. A language barrier persisted throughout the events of her arrest, being charged with a crime and taking her child to different healthcare facilities without her not necessarily realizing that she had to report that information to the proper authorities.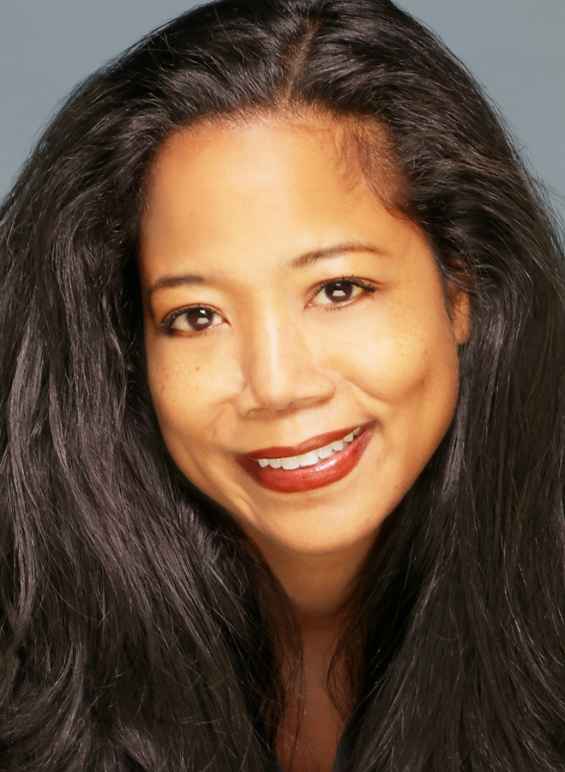 Twyla Carter, then a Public Defender and now an ACLU Lawyer, encountered Ms. Chen in a courtroom. Chen was on trial for a criminal crime and had no legal defense. Carter was shocked and confused by this because Chen had a 6th Amendment Right to legal representation and especially in a criminal case. A person who, perhaps, hasn't mastered the English language should have legal representation that understands English on a higher proficiency level.
Through a series of what some have described as judicial strong-arm tactics, Chen was systematically made to appear guilty of the mistreatment of her children. Police, courts, judges, and state prosecutors were involved who were all attesting to Ms. Chen's undeniable guilt.
Through the legal efforts of Ms. Carter, the criminal charges against Chen were dropped. Ms. Carter reached out to The Daily Counter. Our reporter, Dion McNeil, briefly spoke to Ms. Carter about the Chen case.
Our reporter immediately began to notice something interesting about the Susan Chen case. If Susan Chen were so guilty then why were the charges against her dropped? If her guilt was beyond a reasonable doubt then why not give her a lawyer and why did a good Samaritan, Twyla Carter, have to step in to help this woman?
Our reporter noticed what some would call "The CPS Effect."
---
What Is The CPS Effect?
The victims involved in this CPS-driven ring fit into certain categories.
They are as follow:
Immigrants (Easy targets for child removal since some of these people are sometimes undocumented and/or do not speak English)
The Poor (Since these cases often hit Family Courts lawyers are not appointed. This means that the poor are disproportionately affected by poor legal representation.)
The Mentally-Ill (Self-Explanatory)
Military Veterans/Police Officers/First-Responders (This fits into category #3 but this is a special case. Since PTSD diagnosis has been used in Family Court decisions it is more likely that the people who occupy or have occupied these professions will have their PTSD used against them.)
The Peacefully Disobedient (If a person ever publicly criticizes a judge, CPS, a court or a politician linked to a judge or government agency that person runs the risk of retaliation via CPS or Family Courts.)
---
Immigrants Targeted By CPS
The Susan Chen story isn't unique.
In 2013, Harvard Law & Policy Review published a piece featuring the story of Baltazar Cruz, a Mexican Immigrant living in Mississippi.
Read More: https://harvardlpr.com/wp-content/uploads/sites/20/2013/06/The-CPS-Took-My-Baby-Away.pdf
Cruz gave birth to her daughter at Singing River Hospital in Pascagoula, Mississippi. Before her immigration status was established, her daughter was taken from her. The reason for the child being taken away was that the hospital believed that Cruz was trading sex for her needs and the needs of her newborn daughter.
There is a viewpoint that women who spoke limited English like Cruz used their bodies to get food, shelter, and protection. This was reported to the Mississippi Department of Human Services (MDHS) by the hospital who incorrectly assessed Cruz's living situation and immigration status.
The result of this case was that Cruz gained full legal custody of her daughter. This situation reveals a troubling pattern with immigrants and child custody in the United States.
Quoted from the Harvard piece:
"Data suggest that the U.S. government removed approximately 46,000 immigrant parents of U.S. citizen children in the first six months of 2011 alone, and there are currently at least 5100 children in foster care whose parents have either been detained or removed. The numbers represent a dramatic increase in rates of removal: the U.S. government reported removing 108,000 parents of U.S. citizen children between 1998 and 2007.
Immigrant parents unnecessarily face termination of their parental rights largely as a function of two bodies of law: family law, in which state child protection officials sometimes pursue termination for procedural reasons or cultural biases that are contrary to family law principles, and immigration law, where recent legislation has led to a remarkable increase in the number of immigrants detained for lengthy periods, deported, or both. The result is what one commentator calls a "practical disconnect between state and federal agencies [that] creates Kafka-esque results" in the intersection of immigration and family law in this country. Consequently, immigrant parents, especially undocumented ones, are at a heightened risk of losing their parental rights.
Unfortunately, these threats are not an entirely new phenomenon. Ms. Baltazar Cruz's situation and those of other immigrant parents recall the problems faced by Native American parents during the twentieth century. In that era, child protective services officials disproportionately separated Native American families due in large part to cultural prejudices against Native American family traditions and Native Americans' difficulty in successfully navigating the American family court system.
The parallels suggest Congress may need to enact a solution similar to the one it enacted for Native Americans in 1978, the Indian Child Welfare Act (ICWA), for children of immigrant parents today. Other legal commentators have identified the same problem and some have even made the connection between the current plight of immigrant parents and that of Native American parents several decades ago."
Often, immigrants are targeted for the termination of parental rights for a litany of factors. Some have come forward with potential theories as to why this is happening.
Immigrants can be illegal and thus can be seen as having no rights. The United States has a difficult time tracking illegal immigrants. As a result of the undocumented being harder to track, once a child is removed from one of those families it can become difficult to track those children back to their parents. The Elian Gonzales story can demonstrate how a child of illegal immigrants can be wrapped up in a massive national incident.
---
Alleged Immigrant Child Sex Trafficking Via Foster Homes
There have been allegations of human trafficking directed at CPS and Social Services across the country. If one were to traffic humans it would only make sense to target the undocumented. It makes even more sense to target the children of those illegal immigrants.
Most victims of child sex trafficking in the United States are coming from foster homes. That can be a staggering realization but it is true. There is an alarming amount of children who are being trafficked by pimps, Mexican drug cartels, gangs, etc.
The National Center for Missing and Exploited Children (NCMEC) found that of the nearly 26,300 children are "runaways" that 1-in-6 of those children will be victims of child sex trafficking. The NCMEC operates the CyberTipline that is a phone line designed for the general public to report instances of suspected child sex trafficking, online extortion of children, child molestation, child pornography, and many other cyber and interpersonal crimes against children. CyberTipline has received more than 57 million reports since its inception.
Alarmingly, more than 18 million of those reports came in 2018 alone.
One could ask themselves the question that if this is happening to American children and if Mexico is known to have a massive Drug Cartel sex trafficking ring then what is happening to the children of immigrants if even American children cannot avoid this fate?
Read More: http://www.missingkids.org/footer/media/keyfacts
Immigrants are highly likely to utilize social programs and their children, as a result, can often end up in the Foster Care system. Many of the children who end up in sex trafficking, abused or go missing come from U.S. foster homes. These problems exist with American children who, surely, the American populace considers to be precious. One could ask the question that if this is what is happening to natural-born American children then what will the child of an immigrant face?
Read More: https://www.newsweek.com/we-have-set-system-sex-traffic-american-children-779541
If there are American citizens who have difficulty seeing their children. This is thanks, in part, to the harsh navigation of the Family Court system then one has to wonder what immigrants, both legal and illegal, have to be experiencing.
This all starts with the Family Courts separating the children of legal immigrants and subjecting their children to anxiety, child sex trafficking, foster home abuse, and other horrific fates. CPS works hand in hand, sometimes, with the Family Courts to perpetuate this blatant abuse of children and families.
This series will discuss the immigrant/CPS issue as a whole but later on, the possible causes and potential motivations behind these parental rights termination cases will be revealed.
Stay Tuned for the Next Section.