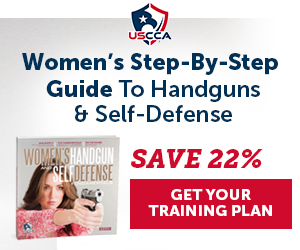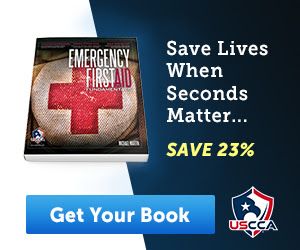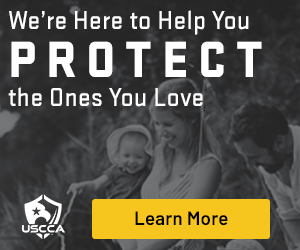 Some people laud the way that Presidential Candidate Bernie Sanders is routinely labeled as a communist. In some circles, questioning Bernie Sanders, Socialism or the Communist roots of the Democratic Socialists of America will yield nasty and/or long-winded responses. Here is such an example:
Some people appear to have the belief that there is no good reason for Bernie Sanders or anyone that is associated with the Democratic Socialists of America to be suspected of communist beliefs. In this article, we will reveal why this organization has been called a communist cabal since its inception.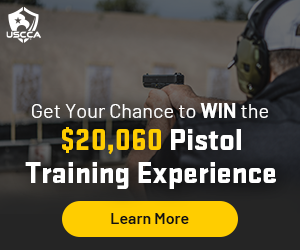 ---
The Democratic Socialists of America, The Beginning
As a YouTuber, this author created a video that you can use to follow along in visual and audio format along with this article. A list of sources can be found in the description of that video or by clicking here.
During the 1970s, there were anti-war groups and pro-communist groups that operated separately. The US government realized this was a reality. For example, J. Edgar Hoover who was the FBI Director around the same time had people infiltrate various civil rights movements with suspicions of communist aspirations. This author covered this and much more in an article about the NCIC. Read More: Click Here
The Federal Government wasn't interested in allowing communism to gain a foothold in the US. A good reason for this is the power of communism to topple well-established governments. An event that occurred before the creation of the Democratic Socialists of America shines a spotlight on just why the US Government had a legitimate fear of communist-led insurrection in the US. The Red Scare began in 1917 with Vladimir Lenin's Bolshevik forces decimating the ruling Romanov Royal Family. Lenin had the entire family, including the servants, escorted to Alexander Palace where they were all executed. This would serve as just one of many examples of the brutality that communist leaders tend to display. Read More: Click Here
Ever since that event, the US Government maintained the position that communism could not take hold in the United States or be allowed to promulgate in ally nations. Much like fascism, communism has an absolute reliance on state-sponsored control and distribution. Without this control, human beings tend to act out on their own. Executions such as the execution of the Romanov Royal Family and their servants were meant to be public displays intended to demand control and obedience to the incoming communist state. Unlike fascism, however, this type of uprising or, as many communists would describe as a revolution, it can be citizen-led while fascism requires more state and military control.
The origins of the Democratic Socialists of America will reveal just how real and legitimate those concerns were. There will be elements that mirror events that are happening today.
---
Communism in the Democratic Socialists of America
Much like the concerns over the rise of fascism, the US government couldn't afford to let communism infiltrate the beacon of the free world. During the 1910s into the early 80s, several measures were taken to provide resistance to this ideology including, but not limited to, the outlawing of communists for state and federal positions. The state of California only recently got rid of a law forbidding communists from holding state positions and public offices.
The Vietnam War began in 1955 and lasted until April 30, 1975. Throughout the war, there were student-led protests. Many of these protests were deemed to be "hippie revolts" and just the ramblings of the young and impressionable youth. Nothing could be further from the truth. Those hippies and those impressionable youths weren't some random springs of protest. They were planned and, in many cases, influenced directly by communists.
For example, if one were to visit the Democratic Socialists of America's website they'd find the following passage about the organization's history:
"We were 6,000 strong at the time of the merger in spring 1982. Before the merger, both DSOC and NAM had made modest but significant contributions to the trade union, community organizing and feminist movements, as well as to rebuilding a left-labor coalition within and without the Democratic Party. Though shaped by distinct cultural and historical experiences, most members of both organizations had come to the same political conclusions: an American socialist movement must be committed to democracy as an end in itself and work as an open, independent socialist organization in anti-corporate, racial justice and feminist coalitions with non-socialist progressives.
DSOC, founded in 1973 when a defeated anti-Vietnam War wing split from the remnants of the Debsian Socialist Party, grew in less than a decade from a small cadre of a few hundred to an organization of nearly 5,000. It had a significant network among trade unions and left Democratic Party activists as well as a rapidly growing, predominantly campus-based Youth Section.
Unlike DSOC, the New American Movement, founded in 1971, had its origins, not in a wing of the Old Left but Students for a Democratic Society (SDS) and the socialist-feminist women's unions of the late 1960s and early 1970s. Founded by a talented core of New Left veterans fleeing the sectarian excesses of late SDS and graduating from campus to community politics, NAM focused on building a grassroots "revolutionary-democratic socialist-feminist" presence in local struggles around issues such as affordable housing, reproductive freedom, and utility rate reform. NAM not only played an important role in the reproductive rights movement but also helped the Left reconceptualize the relationship between race, gender, and class." Read More about DSOA's History: Click Here
This history section was written by Professor Joseph Schwartz who teaches Political Science at Temple University. He used to be the Political Science Department Chair for Temple. Professor Schwartz's colorful depiction of the organization's origins is somewhat accurate but for the sake of argument let's just agree with everything that is written. The ideological portions that refer to social justice, gender, and other concepts, will be set to the side for another article.
The clues to the partially communist origins of the DSOA is given away in the history portion. A leader of the Communist Party of America was one of the original founding members of one half of the original DSOA.
If anyone were to view communist activities in the 50s through the 60s they would spot a lady filled with fire. Dorothy Ray Healey was a known leader and figurehead of the Communist Party USA or CPUSA. Healey broke off from the organization due to disagreements with the 1968 Soviet-led invasion of Czechoslovakia. She took exception with the leadership of the then Communist Party USA leader Gus Hall. The disagreement had a lot to do with Gus Hall's adherence to Soviet-style beliefs and convictions. She criticized the brutality displayed by Leonid Brezhnev and the order to crush Czechoslovakian Democratic Socialists.
In 1990, Healey and Maurice Isserman wrote the book "Dorothy Healey Remembers: A Life in the American Communist Party". In the book, she states "My hatred of capitalism, which degrades and debases humans, is as intense now as it was when I joined the Young Communist League in 1928. I remain a communist, as I have been all my life, albeit without a party."
She was a life-long communist. This information doesn't seem relevant until she and other communists joined the New American Movement or NAM. She joined the movement in 1974. This movement was almost all communist or communist-inspired. More evidence of the communist origins of NAM comes from the fact that it was Richard Healey, Dorothy Healey's son, who recruited his mother into NAM. In 1982, Dorothy Healey, a woman who wrote in her own words that she was a life-long communist, served as vice-chair of the Democratic Socialists of America in 1982.
This has communism written all over it. The movement that was one-half of the original merging groups, NAM and the Democratic Socialist Organizing Committee had ties and links to communism. A person would have to go pretty far to try to demonstrate this wasn't the case when the vice-chair of the DSOA in the early 80s was a self-described communist.
In other words, some communists and socialists don't seem to understand why someone would call a member of the DSOA a communist. It's almost as if those people haven't read the history of this organization. While it is unfair to call every member of the DSOA a communist one could say that it is not wise to join an organization with expectations to not be called a communist when that organization has clear and undeniable communist ties.
---
The Bottom Line
Members of the Democratic Socialists of America have some soul searching to do. This soul searching isn't required for those who may realize that the organization has serious ties to communists and, due to those like Dorothy Healey, have ties to the Communist Party USA. Those like Alexandria Ocasio-Cortez and Bernie Sanders have to address this history of communism from organizations that they either directly support or receive direct or indirect support from.
Click here for a list of sources and links.