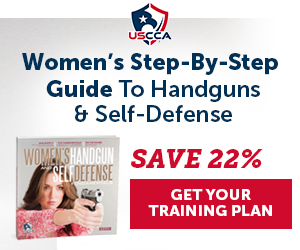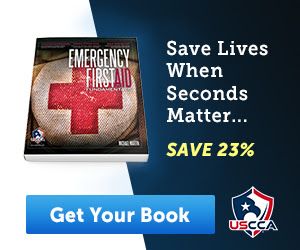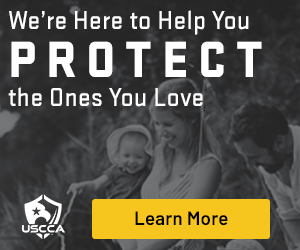 The recent protests, demonstrations, riots, and looting happening in the U.S. has come as a result of a police brutality incident. George Floyd lost his life after a Derek Chauvin, a former Minnesota Police Officer, placed a knee on the back of Floyd's neck for a prolonged time. In the police report, there were claims that Floyd was resisting arrest but the video evidence didn't show Floyd resisting.
This incident has sparked conversations about police brutality and corruption.
An internet search for police brutality, questionable shootings of unarmed individuals by police, misconduct, and other questionable behaviors would be on full display for the state of South Carolina. The Insurance Reserve Fund (IRF), an S.C. state-run insurance company, has increased premiums for the South Carolina Law Enforcement Division (SLED), S.C.'s head law enforcement entity, by more than 200%. Whenever an insurance company increases premiums on law enforcement that is a sure sign that claims against law enforcement have increased. Non-state entities such as police and sheriff's departments have seen rate increases by up to 50%.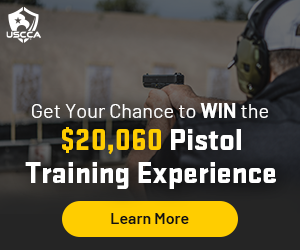 Read more about law enforcement insurance premiums increases in S.C.: Click Here
IRF paid out a whopping $129 million towards suits defending S.C. law enforcement officers. The IRF didn't pay out anything. S.C. taxpayers paid out those funds for suits alleging police misconduct from assaults to shootings. The amounts paid out by IRF represents 28% of the state-run insurance company's budget. That means that more than a quarter of the IRF's funding is going towards these types of suits involving S.C. law enforcement.
The 2015 murder of Walter Scott in North Charleston, South Carolina appears to have been a bellwether for lawsuits against S.C. law enforcement.
In March, The Daily Counter spoke with Robert Kittle of the South Carolina Attorney General's Office. During the phone conversation, this author mentioned to Kittle that there appears to be a real problem with corruption in the state of South Carolina. Kittle stated, "One of the reasons why it seems like we are so corrupt is, well, look at all the sheriffs and police chiefs that we've busted." Why would a representative of a state attorney general's office say such a thing unless there wasn't a serious problem? Just how bad is this problem?
It's REALLY bad.
In Richland County, Jason Roberts is running for sheriff against long-time incumbent Leon Lott. Roberts started his political career after he says he found himself out of a job after blowing the whistle on various domestic violence incidents. Michael Baker was a Columbia pastor and chaplain for the Columbia Police Department. In 2017, Baker was involved in a domestic violence incident. Roberts says that Richland County Sheriff Leon Lott attempted to bury the complaint.
On March 17, 2017, a little bit before 10:00 PM, police arrived at the Baker home. Darlene Hunter, Baker's then-wife, said that the chaplain pushed her to the floor and hit her head against a wall. She fled to a neighbor's home. In another physical altercation, Hunter says that Baker caused injuries to her hand that caused bleeding.
Read more about the Baker & Hunter domestic violence incident: Click Here
Roberts went to the media with the story. He would be later placed on a 5-day suspension and, according to a lawsuit filed by Roberts, was retaliated against just for coming forward. Sheriff Leon Lott went to the Columbia Chief of Police Skip Holbrook and demanded to know who the whistleblower was after the arrest and details of the incident were made public. Roberts appears to have wanted to protect Darlene Hunter and any victim of domestic violence and doesn't believe that one's position makes them exempt from justice.
Deputies who showed up to the Baker residence noted on the incident report that Darlene Hunter didn't want to press charges against Michael Baker. In a later interview, Hunter revealed that she didn't think Baker would face any punishment due to Baker's affiliation with the Columbia Police Department.
Jason Roberts decided to run against Sheriff Leon Lott because he knew that change had to happen from within. The treatment of Darlene Hunter and the punishment he alleges he received for trying to protect victims of domestic violence was enough for him to run against Lott. On his Facebook page, Roberts laments the treatment of domestic violence who come forward with their stories to police. Roberts is quoted as saying, "When this happened, I realized that the only way you can change the system is from the inside."
"People always wonder why cops don't come out and it's because they (leadership) will retaliate against you.
The story of Jason Roberts and others who have come forward with stories against S.C. sheriffs is a long and extensive list. Roberts has vowed to never abandon victims and to prevent situations that would have led to the death of George Floyd. As Robert Kittle of S.C. AG office said, there is a reason why S.C. is considered to be one of the most corrupt states in the entire nation. Many S.C. sheriffs have behaved in a manner that a lot of people would consider as worse than the very criminals they have arrested.
Former Florence County, S.C. Sheriff Kenney Boone has a criminal history that rivals S.C. prison inmates. Boone was ousted from office because a grand jury indicted him on charges of misconduct and embezzlement. According to the indictment, Boone allegedly used federal and county funds for personal use and gain.
Kenney Boone appears to have a history of unethical conduct. Some of that conduct, many would argue, would rise to the level of criminality. Boone sent a voicemail to the Kevin Yokim, the Florence County, S.C. Finance Director. Yokim appears to have noticed Boone's eagerness to spend county money for personal use. Boone appeared to be outraged by Yokim's straight forward ethics.
The following is a word-for-word account of the voicemail Kenney Boone sent to Kevin Yokim from a restricted number.
"Kevin, Kenney Boone, again. I don't know what your deal is putting your nose in other people's business. Barnes has been going with me for years and now all of the sudden you wanna question things that I do? You little nerdy, uh, intelligent, b- – – – – -. I tell you what, you call me back because I'm gonna beat the – hell's coming with me. If I was in Florence, I would meet you personally, but I'm telling you- it… You haven't seen hell yet because I'm coming back and I'm going to take it away from all y'all and do whatever I need to do. I'm telling you, payback is gonna be hell, I promise ya."
For some odd reason, Robert Kittle, the same spokesperson for S.C. AG office said that the various voicemails, including the words quoted above, didn't rise to the level of criminality. Kittle believed that the words can either be interpreted as a threat or just unprofessional. Kittle is quoted as saying, "They may have been unprofessional and rude, but that's different from being able to prove in court, beyond a reasonable doubt that a crime was committed. It came close, and we were certainly concerned, and we left the channels of communication open if anything happens in the future, but we decided that it was not a crime."
If you a common citizen decided to call a county official and say those words do you think Robert Kittle would make that excuse for you? What if you said those words to a cop? Do you think you'd be allowed to keep your job once you got arrested for threatening a law enforcement officer? Do you see the unequal standards here? How can the state of South Carolina possibly ask citizens to obey the law if an S.C. sheriff was allowed to keep their job until an indictment came?
On Monday, February 3, 2020, Boone was arrested for 2nd-degree criminal domestic violence and animal cruelty. An affidavit alleges that Boone threatened his wife with a baseball while the couple's four children were present and used that same bat to hit a cat.
In his mugshot picture, Boone appears to be smiling as if the arrest and the domestic violence incident was nothing but a big joke.
Boone isn't alone in the long list of disgraced S.C. sheriffs.
It isn't just S.C. sheriffs that are apart of the problem. Sometimes, the chiefs of police in South Carolina can behave like comic book villains. For example, former City of Columbia Police Chief Randy Scott showed how bad things can get. Scott, a former U.S. Marine, became the Columbia Police Chief in 2010.
In 2012, at a Strom Thurmond Awards for Law Enforcement Excellence luncheon, Columbia Mayor Steve Benjamin stated, "Chief Scott has built a first-class law enforcement agency for the people of this city." Apparently, Mayor Benjamin was unaware that Scott may have had some issues which could potentially show negligence on the part of the mayor. In 2013, Scott took an extended leave of absence citing PTSD issues.
According to a 2005 S.C. Highway Patrol report, a 24-year-old Columbia police officer named Byron "Keith" Cannon lost control of his vehicle and crashed. Cannon died at the scene. In 2013, Scott was quoted as saying, "You shouldn't hire someone and then look down in the car and see that person deceased. It was something that I couldn't let go." Scott said he hired Cannon and that Cannon's death took an emotional toll on him.
In 2018, Scott was arrested for drug charges and possession of a firearm as a documented drug user. The drug in question was meth. Richland County Sheriff Leon Lott who used to work with Scott is quoted as saying, "If I could strangle him I would." Lott appeared disappointed in Scott who he once said was one of the best police officers in South Carolina. Scott failed several drug tests and failed to submit to multiple tests.
Read more about Randy Scott's drug arrest: Click Here
---
Conclusion
There need to be some reforms in policing and not just with police brutality but also with the widespread corruption.
Tell us what you think. Leave a comment.