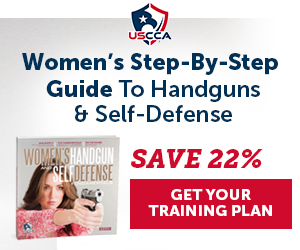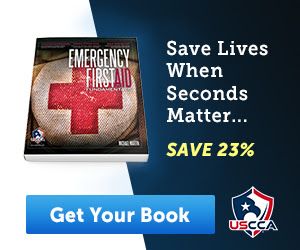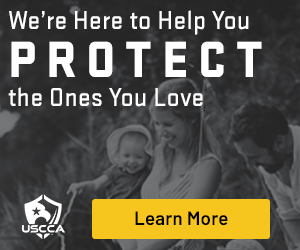 Some people were shocked by Charleston's Post and Courier's article about South Carolina judicial salaries being so high and causing issues. According to the National Center for State Courts, South Carolina is ranked #1 for the highest lower court (family court, civil court, etc.) judicial salaries in the entire country with an average of $191,349.23 per judge. This may come as a shock because many assume that a small and relatively poor state like South Carolina wouldn't be paying judges so much money. Judges make a lot of money in this state and especially Family Court Judges. It isn't just the acting judges. On average, retired South Carolina judges and solicitors can expect to make more than $140,000 annually.
Last year, the South Carolina General Assembly voted to raise the pension payouts for retired judges and solicitors and the pay for acting judges by more than one-third of their normal pay. Right now, that is causing a $100 million dollars in damage to the state's pension plan.
Read More about 2020 Judicial Salaries by state: Click Here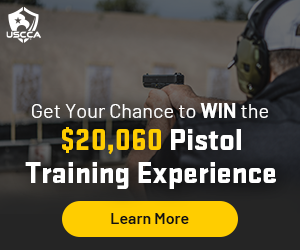 ---
How Overpaid Are These Judges?
The Daily Counter wasn't shocked because Nicolas Knight wrote an article months ago about judicial salaries being excessively high. Knight provided a PDF file detailing the 2020-2021 South Carolina budget proposals for salaries. In that file, there were salaries and budgets for areas that needed a lot of explaining. One such budget proposal was the $4.5 million dollar fund for attorney guardian-ad-litems (not the same as lay guardian-ad-litems) when litigants already pay these people so they're allowed to double-dip from two sources of money.
South Carolina taxpayers will pay a whopping $92,966,403 for 2020-2021. Could you imagine how much good $92,966,403 could do for people who lost their jobs and businesses that are now closed? To understand just how overpaid South Carolina judges are we will use Family Court judges as an example.
Here are some facts to demonstrate just how fantastically overpaid South Carolina Family Court Judges are:
South Carolina Family Court Judges will divide $11,214,120 in salaries. That means the average South Carolina Family Court Judge is making a whopping $178,001 per judge.
By South Carolina law, a person seeking to become a judge won't have to meet very many requirements. They only need to be at least a U.S. citizen, 32 years old, a resident of the circuit they're seeking election and must have been a licensed/practicing attorney for 8 years. Keep in mind that many attorneys have never set foot in a courtroom in 8 years or more. Those people who never went to court are fully qualified to be judges in the state of South Carolina. Here is a copy of the statute: https://www.scstatehouse.gov/code/t63c003.php
Although these judges make so much money all other aspects of Family Court in South Carolina including employee salaries and operating costs are woefully underfunded. For example, while S.C. Family Court Judges will make $178,001 in 2020 the rest of the Family Court is expected to divide $15,177,220 to fund the rest of court operations and salaries. Surely, court employees vastly outnumber the judges. While court employees are probably suffering like the rest of America, these judges won't have to face those financial woes with a low salary.
According to the National Center for State Courts, the average S.C. Family Court Judge will make more than in 2020 than a State Supreme Court Justice will in more than 20 other states. That means that an S.C. Family Court Judge will make more than a Michigan Supreme Court Justice who will make $164,610.00 for 2020. This is even though Family Courts, much like other civil courts, are widely considered to be the lowest courts in all of the U.S.
How is any of this possible? How can judges in this state so much money? Right now, the people of South Carolina and the United States are struggling to obtain employment and money. During a time of national distress is this the time to allow these judges to make so much money from the very people who are struggling right now? Is it right or fair?
---
South Carolina Politicians Designed It This Way
It turns out that South Carolina has attorney/legislators who have designed and/or participate in a way to stack the courts with legislator friendly judges. South Carolina is one of only two states that allow most judges in the state to be elected via a largely partisan legislative vote. The politicians pick the judges and that's even if those politicians happen to be attorneys who appear before those same judges. Imagine for a moment that you have a situation where a politician votes for you to have a job and you gained the reputation of being either friendly or unfriendly towards that politician. Do you not see a situation where either way that perception swings that it could affect the status of that judge's job when their judicial candidacy has to be voted on by that jaded or elated politician?
Some judges such as Administrative Law Judge Bill Funderburk are married to legislators such as Rep. Laurie Funderburk (D-Camden). Pm January 30, 2015, then-South Carolina Governor Nikki Haley sounded the alarm on allowing a legislator's spouse to seek a judicial election via Facebook. Essentially, Haley had the same issue that many had in the state about this particular judicial election and S.C. judicial elections in general. Too many legislators have connections to judges and/or have a clear incentive to vote or not vote for a particular judge. Anyone arguing against this would be arguing that if politicians who happen to be attorneys (both professions are known to lie, cheat, and steal) wouldn't stack things in their favor.
"It is a major conflict of interest when a legislator's spouse is allowed to run. If Funderburk (husband of Rep. Laurie Funderburk) is elected a judge next week, it will be one more example of cronyism in the Statehouse. Enough of the old guard way of doing things. Contact your legislators and tell them NO this is wrong. We will definitely be showing the votes on this race." – Nikki Haley
Read More about South Carolina Judicial Elections: Click Here
When The Daily Counter first mentioned these facts some people claimed that we were just starting trouble. Keep in mind that these folks said this before the pandemic. Now that the state is broke and now that businesses and families are suffering perhaps those people might have had a change of heart. In February, this author sat through a South Carolina House Judiciary Committee meeting where judicial salaries were being discussed. At-Large judges or a judge are charged with moving around to different parts of the state to fill judicial vacancies.
The judges wanted more money. Some of the stories and arguments produced by Rep. Gary Simrill (R-York) and Rep. John McCravy (R-Greenwood) revolved around judges having to move around and not be with their families on weekends. Keep in mind that these arguments were accepted by most in attendance including Rep. Beth Bernstein (D-Columbia) who is an attorney/legislator. Rep. Bernstein and attorneys like her are voting for pay increases for judges that they appear in front of.
Rep. Bernstein has good reason to vote for a pay increase for judges when her law firm Bernstein & Bernstein made a whopping $275,000 off of worker's compensation claims in 2016 alone. Why not give a vote to increase pay for judges if you'll make more than a quarter of a million dollars from one type of case in just one year?
These people were already being paid multitudes more than the average teacher or police officer in South Carolina. Many of the judges, especially the At-Large judges who serve as family court judges, wanted a pay raise because some claimed that they could make more in private practice as a lawyer. Keep in mind that these are the same family court judges who proclaim to care more about children and families than they do about money. If it's children and families these judges cared about and not money then why not donate part of their salary of more than $170,000 annually to the children and families suffering right now? After all, those judges are getting paid via money provided by those same struggling families and businesses. Judicial pensions in South Carolina are under threat thanks in part to the excessively high judicial salaries.
This is why it is important to resist ridiculous salary hikes whenever those hikes are presented. Citizens should always expect that a national emergency could happen at any time. While the judges of South Carolina and courthouse staff across the state bear some responsibility there is another guilty party that rarely gets mentioned. Judicial salaries are not possible without legislation. There is a strong bond between South Carolina legislators (especially attorney-legislators) and the South Carolina Judiciary. This bond is the reason why salaries can be excessively high and why some South Carolina attorney-legislators have gotten fat off of legal fees, attorney fees, and all sorts of backroom deals and kickbacks.
One such attorney-legislator is South Carolina Senator Luke Rankin (R-Horry). South Carolina is one of only two states where legislators select judges without any input from its citizens. Senator Rankin is an attorney who sits on the South Carolina Judicial Selection Committee that selects judges for the state. This man has made millions in legal fees and judgments in court from the same judges that he selects. It's safe to say that if Senator Rankin selects a judge he wouldn't pick a judge that rules against him too often. Therefore, the judges he does select will get kickbacks for giving him favorable judgments that have raked in millions of dollars for him. He then turns around and votes to raise the salaries of those judges to provide positive reinforcement so that South Carolina judges will know to either scratch his back or find a new line of work.
In 2016, Sen. Rankin made $226,000 off of worker's compensation claims. That's just one type of claim and those were just legal fees of more than a quarter of a million dollars. If you voted on judges and those judges earned you that kind of money for one type of case in a single year how well scratched would your back feel?
Isn't it amazing how some people appear to think that politicians (people known to lie, cheat, and steal) wouldn't stack the courts with judges that favor them if that politician happens to be an attorney? Favorable judgments can earn an attorney more money. Politicians and lawyers are both known to seek money. When the two professions combine that can create an individual who not only seeks money but crafts legislation, fixes courts, indirectly compensate judges for favorable judgments, and punishes judges who refuse to fall in line.
It would be one thing if this were just a claim but below is a picture from Rankin & Rankin's website. Senator Rankin's law firm is boasting of a "99% success rate" in court. Here is a screenshot.
Do you think that when it comes to voting for judges that Sen. Rankin would vote for a judge who could ruin that 99% average?
You decide.
---
Conclusion
Until South Carolina does something about attorney/legislators who profit off of the judges they select and give pay hikes to there will be issues with the South Carolina Judiciary and bloated government salaries. If the massive salaries were paid for by the South Carolina General Assembly then the citizens would likely not have an issue with this. However, it is the tax money of the citizens that are lining the pockets of attorney/legislators in a roundabout way. In return, those attorney/legislators have ensured that one of the few occupations that won't suffer during the current COVID-19 pandemic are the judges in South Carolina.
It would appear South Carolina has another sickness. That sickness is known as greed.