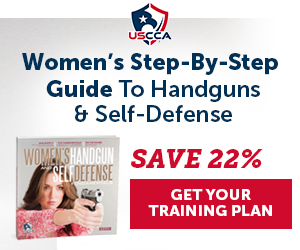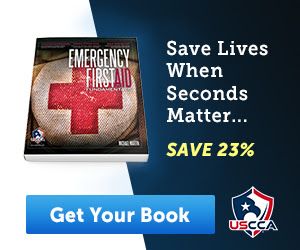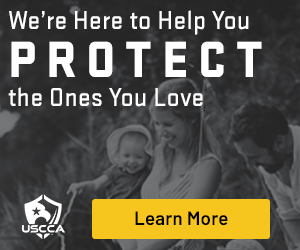 Columbia is the capital of South Carolina. It is the second-largest city in the state with a population of just a little over 133 thousand. The city has its nickname, Soda City, after the abbreviated version of Columbia which is Cola. The city is known for something else and that is homeless people. Some have claimed that there isn't a homeless problem in this city.
Nothing could be further from the truth.
To show just how bad the homeless situation in Columbia, S.C. has become, we'll begin in S.C. Public Libraries. The libraries in Columbia have had to deal with homeless people for a long time, many with complex socio-political situations, mental illness, and drug-related issues.  Lawmakers need to be crafting legislation to help combat the homeless problem as the homeless and less fortunate are human beings and S.C. citizens.
A YouTube video from a channel called Invisible People, a group that shows the struggle of being homeless through visual media, shows a Richland County Public Library Social Worker explaining their job. This video also shows a local man and historian named Regi who this author met months ago in that same Richland County Public Library with no knowledge that this article was going to be written or just how popular Regi truly was.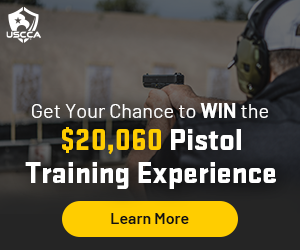 In 2018, WLTX reported that the Richland County Public Library in Columbia created a program through the United Way that would help the homeless. Some wondered why a library would get involved in such activities beyond human interest. A clearer picture comes into focus once someone realizes that public libraries in the state of South Carolina have become the daytime getaways for many of the city's homeless. Libraries in this state, especially Columbia, have discovered that it is best to help the homeless.
"Individuals experiencing homelessness are just that – individuals first. That's why it is so important for Richland Library's Social Work Department to use person-first language when meeting with customers," says Lee Patterson, Social Worker Manager for the Richland County Library. 
The Richland County Public Library has a Social Work program aimed at helping the less fortunate and, specifically, the homeless who can sometimes overwhelm library staff. To give a scope of just how bad the problem is, the library has social workers who help people find assistance with food, clothing, and shelter. Librarians are helping less fortunate people procure essentials for survival.
"Richland Library's Social Work Department covers a number of social issues, ranging from food stamps and affordable housing to medical coverage and access to transportation. It's stationed at our Main location (1431 Assembly Street) on the Third Level, but our staff serve all 13 of the library's locations.
In 2013, Richland Library applied for a grant from the Knight Foundation. One of the goals from that grant was to see how a library could inform local residents about a major issue impacting the community, such as the Affordable Care Act. Richland Library made the decision to hire a social worker to sit down with individuals and discuss their health, health insurance, and their available marketplace options." -Lee Patterson
Why have South Carolina Legislators not done more to aid the homeless and attempt to champion bills that would combat the causes of homelessness?  Why have Columbia Council Members not stepped up for the homeless residents of Columbia?
Lee Patterson provided an in-depth look into how this program is funded:
"Richland Library works closely with local officials and community partners to identify and offer resources, services, and programs that fit the needs in neighborhoods across Richland County.
Each fall, we provide access to preventive care, through a partnership with Walgreens, to host free flu shot clinics at our library locations.
Through case management and networking, clients who are experiencing homelessness, have an opportunity to find employment and gain access to social services, such as housing and furnishings, through Project New Hope thanks to a grant with the United Way of the Midlands.
Thanks to a nearly $35,000 grant from the South Carolina Department of Social Services, Richland Library has been hosting rotations of a free, nine-week Kinship Care Workshop. Participants have the opportunity to share their own experiences while learning how to help children regulate their emotions, feel connected and build strengths."
The Richland Library provides free flu shots to those who otherwise may not be able to receive them. This sort of effort is important, especially during the current COVID-19 pandemic. Homeless individuals are at an increased risk of contracting COVID-19 and a multitude of other diseases due to the lack of access to general healthcare, basic hygiene and a poor diet. It appears that the Richland library doesn't just want to give a handout to the less fortunate but this library also assists people with finding employment. As a way to keep people off of the streets, the library also assists in finding housing and even furniture.
When asked about what the community could do to help the Richland library render services to the less fortunate Patterson provided another pinpoint response:
"Richland Library was originally the only library in the state of South Carolina, and one of less than 50 libraries in the country, to offer a Social Work Department. That number continues to grow today, and many institutions are turning to the library for its advice and expertise.
Richland Library's vision, as an organization, is to enhance the quality of life for our entire community. We have a beautiful community that steps up to meet the needs of marginalized populations in a myriad of ways. There are so many individuals and families who are hurting and healing – and everything in between. We are all needed to support our community and make it what it could be; we can all be more involved. 
Donations can be made to nonprofit agencies, like the United Way of the Midlands, that impact housing, hunger, mental health and more. Churches can collect donations of travel-sized hygiene products or gently-used clothing for people to wear to work, to go to an interview, or to run errands casually. Landlords can event accept section 8 vouchers or advocate to build housing that is both affordable and safe. "
Patterson is asking for donations such as food, clothing for job interviews and personal hygiene products. The Social Worker Manager is also asking for churches and other organizations to donate generously.