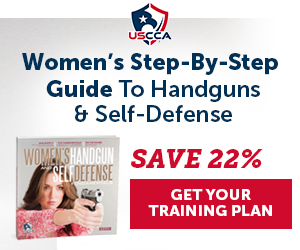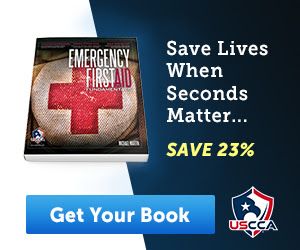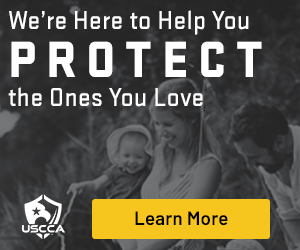 There are many South Carolinians who believe that South Carolina Senator Luke Rankin (R-Horry) is one of the most corrupt politicians in the entire state.
Here are some reasons why.
---
The Part You DIDN'T Hear about the Santee Cooper Incident
Sen. Rankin loves to pretend as if he had no incentive to look the other way when it comes to the failed Santee Cooper nuclear project. This legislator is also pretending as if Santee Cooper has never given him campaign donations for years. In return, Sen. Rankin gave Santee Cooper, along with several other energy powerhouses, favorable legislation.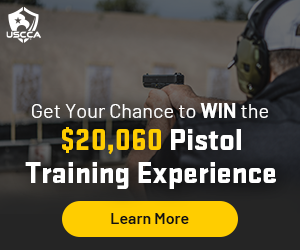 In 2004, WIS News reported that Sen. Rankin wrote a bill that would allow Santee Cooper to keep all the money from a huge land sale.
Here is a quote from the article:
"A bill has been introduced in the Senate to allow the state-owned utility, Santee Cooper, to keep money from the sale of 1100 acres of land.

The House version of the state budget for the coming year includes $13 million in revenue from the sale of Santee Cooper land. Governor Mark Sanford had suggested the land sale.

Myrtle Beach Senator Luke Rankin wrote the bill to allow the utility to keep the money, rather than send it to the state's general fund. Rankin says sending the money to Columbia would amount to an indirect tax increase for Santee Cooper customers.
Sanford has said Rankin's bill goes against a state law that requires all Santee Cooper earnings not used for business operation or debt reduction to be used to reduce the tax burdens on the people of the state."
Read More about Rankin's 2004 Bill: Click Here
The above quote proves that current South Carolina Governor Henry McMaster isn't the only S.C. governor who has had an issue with Luke Rankin and his handling of Santee Cooper. It would appear that Sen. Rankin's corruption and allowance of Santee Cooper to outright abuse S.C. citizens has a long-standing history.
According to Follow The Money, a political watchdog group, Sen. Rankin has received so much money from electric cooperatives that he ranks in the top 10 for donations from such groups out of all politicians in South Carolina. Electric cooperatives and energy companies are in Rankin's top 5 donor types by industry. Do you believe that Sen. Rankin wasn't scratching the back of Santee Cooper and looking the other way while the people of South Carolina suffered? Do powerful and rich companies pay politicians to be a thorn in their side?
Here is a link to Sen. Rankin's Follow the Money page: Click Here
---
Tax Hiker Extraordinaire
Many S.C. legislators who wished to remain unnamed has told The Daily Counter that Sen. Rankin's "superpower" is finding ways to financially burden S.C. taxpayers.
Sen. Rankin voted for H3516 or the SC Infrastructure and Economic Development Reform Act. This bill would deprive S.C. taxpayers of $1.8 billion for 5 years. This bill was supposed to fix the broken and dangerous S.C. roads that are littered with potholes and other dangerous road hazards. It isn't controversial to say that most South Carolinians would call this bill a failure because S.C. roads are still a mess. This author wrote an article earlier this year about how S.C. roads have been consistently ranked as some of the worst in the U.S.
Sen. Rankin has an incentive to be indifferent about gas tax increases. Rankin receives a daily $195 per diem. Since he has made millions from legal fees and judgments from the same judges he selects then it becomes clear that Sen. Rankin isn't in the same financial situation as 99.9% of S.C. citizens.
Read More: Click Here
In 2015, Sen. Rankin voted for a bill that would tax S.C. citizens for their cell phone use. Now, some might do a double-take when they realize an S.C. Senator wanted to tax them every time they use their smartphone. Do you understand what this would have meant, not only for the people of Horry County but also for the people of South Carolina at-large? A lot of the fees S.C. citizens see on their cell phone bill isn't from the companies. Those fees are there because of people like Sen. Rankin voting to increase cell phone use taxation and other fees to fund all sorts of social programs and to keep taxpayer burden high.
Sen. Rankin claims to listen to business leaders but he didn't even listen to Verizon Wireless who is a telecommunications powerhouse. In 2015, when referring to the cellphone use money grab, Michelle Robinson, VP of Government Affairs for Verizon Wireless was quoted as saying "…Without any proof that they need the money and without any evidence they're going to put the money toward its intended purpose, they would like to see 4 and half-million South Carolinians, nearly the whole population of the state, pay more than they're already paying – to us that's not fair."
Read More about the cell phone tax: Click Here
Do you understand how insane it is that a multi-billion dollar business appears to care more about the wallets of S.C. citizens than elected legislators that are supposed to look out for the best interest of the people?
In other words, S.C. taxpayers, much like the Santee Cooper incident, are left with massive sums of debt. Sen. Rankin has made millions from his legal practice even though he sits on the S.C. Judicial Merit Selection Committee where he as an attorney/legislator can pick the judges he appears in front of in S.C. courts. Rankin doesn't have to worry about paying back debt when he has millions of dollars to spare in his coffers. Isn't it easier to gamble away someone else's money? Isn't it even easier to do if you're already rich and if something goes wrong you can still swim in cash like Uncle Scrooge from Duck Tales?
Anyone attempting to defend Sen. Rankin's record on taxes has an uphill battle to engage in. Ask any business owner in Myrtle Beach about property and sales taxes and most any owner near any oceanfront, boardwalk area, or just an area that is worth a grain of salt. In 2016, Sen. Rankin voted to extend the already heavy taxation in the Myrtle Beach area. That 1% sales tax increase would affect the citizens of Carolina Forest in Myrtle Beach. Whenever a business sees a tax increase that burden is inevitably transferred to consumers. It is as the saying goes, "s**t rolls downhill."
That 1% tourist tax increase supported and even praised by Sen. Rankin saw widespread opposition. That opposition included the then-South Carolina Governor Nikki Haley and several citizens of Myrtle Beach. In 2016, Steve Houser, a resident of Myrtle Beach, started a Change.org petition to try to convince Sen. Rankin to withdraw his support for this 1% sales tax which would hurt businesses and place an additional financial burden on people already paying the sky-high property taxes of Horry County.
Read More about 1% Sales Tax in Myrtle Beach: Click Here, Read More about Steve Houser's petition: Click Here
This idea that Sen. Rankin doesn't love tax increases is a myth. Rankin can put out as many inaccurate YouTube videos as he or his campaign would like. That simply isn't going to change the fact that Sen. Rankin's record shows a clear and concise history of increasing tax burdens on the people of Horry County, business owners, and S.C. citizens in general.