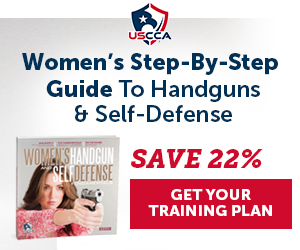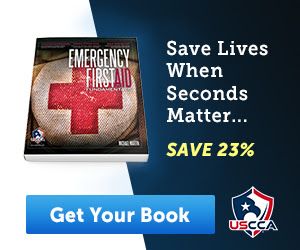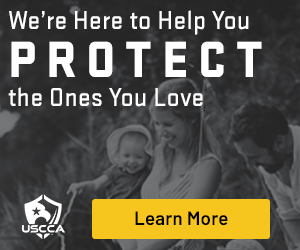 South Carolina's incarceration rate is one of the highest in the United States of America.
According to Prison Policy, a non-profit, non-partisan advocacy group aimed at ending mass incarceration has stated that South Carolina incarcerates 754 people per 100,000 residents. That makes South Carolina not just one of the worst U.S. states for mass incarceration but also one of the worst places on Earth. South Carolina incarcerates people at a rate that surpasses some countries.
In 2019, the annual price per inmate in South Carolina was $23,673. If only 10,000 people were incarcerated in S.C. institutions that would cost the taxpayers $236,730,000. Would not at least some of that money be better spent helping people financially navigate the current COVID-19 pandemic? Are there any business owners could have used at least one of those millions of dollars to save their business?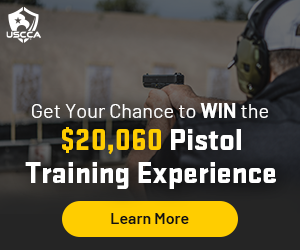 It is clear that mass incarceration can and often has aided in the spread of a virus through unsanitary correctional facilities, poor inmate hygiene practices, and overcrowding. A virus is known likes large numbers of people that can't separate from one another because they all stay in the same facility.
The people of South Carolina have a representative who is attempting to solve some of the problems with mass incarceration. South Carolina Representative Gary Clary (R-Pickens) is the primary sponsor of H5112 or "Prisoners; calculation of time served." Representative Seth Rose (D-Richland)
The summary reads: "Amend Section 24-13-40, Code Of Laws Of South Carolina, 1976, Relating To The Computation Of Time Served By A Prisoner Under A Court-imposed Sentence, So As To Provide A Prisoner May Be Given Full Credit Against A Sentence For Time Spent Under Global Positioning System (gps) Monitoring."
Representative Gary Clary is a former South Carolina Judge who is trying to help the incarcerated get out earlier for time served. Representative Clary has performed the duties of a judge and has seen how the system can chew people up and spit them back out. Now that COVID-19 is upon us, it is clear that more people with lesser offenses need to be released. Using the same judicial judgment from the bench, Representative Clary is trying to solve a problem that needs to be addressed in South Carolina.
The bill would save South Carolina taxpayers a lot of money.  Let's take a five-year analysis of the cost of having 100 inmates in a South Carolina correctional facility versus being out on GPS monitoring via an ankle bracelet:
The average cost of an ankle monitor that is high-end is anywhere from $800.00 to $1500.00 dollars. Let us go with the maximum cost of these ankle monitors for the best comparison. So, as of right now, the cost of these monitors per 100 will be $15,000.00.
There is usually a one-time set-up fee that ranges from $100.00 to $200.00 dollars. We will only need a maximum of $2,000.00 for 100 ankle monitor set-up fees. Our total is up to $17,000.00.
Now, let's add in the daily cost of operating these ankle monitors. That can range from $5.00 to $20.00 a day. That makes a maximum of $7,300. Our total is up to $24,300.00.
If we add in this total up for 5 years that comes out to $53,500.00.
At the cost of

$23,673

, 100 inmates would cost the taxpayers $2,367,300.
When compared to incarceration in South Carolina correctional facilities the taxpayer would save $2,313,800 dollars in 5 years with ankle monitoring versus incarceration.
On February 4, 2020, there was a South Carolina House Judiciary Committee meeting where Representative Clary spoke about At-Large-Judge pay in South Carolina.
Unlike Representatives Gary Simrill (R-York) and John McCravy (R-Greenwood), Representative Clary dissented against raising the pay of At-Large-Judges in South Carolina because they were already receiving, on average, $178,000 annually. One of the main duties of an At-Large-Judge is to move around to different parts of South Carolina to serve as judges when a courthouse has judge vacancies. The complaints voiced by various representatives on behalf of these judges revolved around the idea of these judges had to move around from place to place.
Representative Clary said, "I thought that if you took the job you just moved around when you're told to. I'm not sure this fits what the purpose of a job is. They're paid." Does Representative Clary have a point if soldiers have to move around to dangerous combat zones with no complaints but judges paid several times what those soldiers are paid are complaining about moving around in the same state and lack of pay?
A tremendous financial burden would be lifted from the taxpayers. If a person is good enough to be released into the community with GPS monitoring then surely that could provide more time out of costly correctional facilities. A GPS ankle monitor doesn't cost as much as hiring additional correctional officers, running power to cell blocks, building additional facilities, cost of medical care, and the massive bill for the food which taxpayers shouldn't pay for or any human should probably consume. This wouldn't affect those on the sex offender registry as those people need to be tracked at all times. The bill only affects those who could have time served calculated into sentencing.