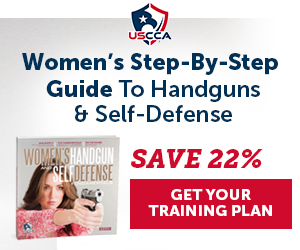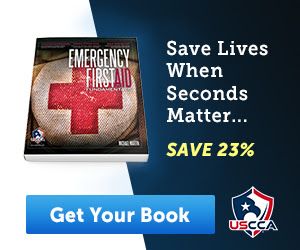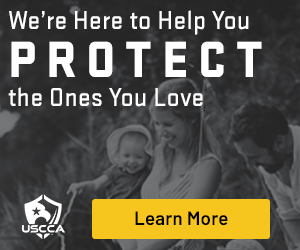 South Carolina Representative Beth Bernstein (D-Columbia) is a politician who some of our readers and South Carolina Voters have referred to as "Bureaucrat" Bernstein.
Representative Bernstein appears to support gay rights, women's rights, harsher penalties for hate crimes and other issues. However, when our reporter Dion McNeil attempted to inform Rep. Bernstein about issues that pertained to the very ideas Rep. Bernstein talks about our reporter was met with dismissals, ignored e-mails, and unreturned phone calls.
This will be outlined by the amount of missed calls with concerns our reporter tried to convey to Rep. Bernstein.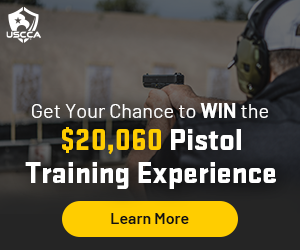 ---
Missed Call #1: Veteran's Issues
Even though Mr. McNeil is a direct constituent of Rep. Bernstein, our reporter has had more interactions with other S.C. Representatives than Rep. Bernstein.
This is the case even though Rep. Bernstein represents the area that covers Ft. Jackson. Mr. McNeil is a combat veteran who just wanted to voice concerns over the Department of Veteran Affairs and the treatment of South Carolina veterans. There was a particular case involving one of Mr. McNeil's friends named Jason Phillips.
"I talked with a lot of other politicians but never once to Beth Bernstein and she is supposed to be my representative. I was in the national guard in this state and deployed in this state. You don't think that has earned at least a returned phone call? Is that how you treat veterans who have issues about veterans and other issues?" he asks.
Our reporter wanted to alert Rep. Bernstein that Mr. McNeil's friend and roommate from a Kandahar, Afghanistan deployment had a cyst on their heart. Jason Phillips moved from South Carolina to Washington State due to what Mr. Phillips would describe as "leaving a backward state."
Phillips had the cyst on his heart during an entire deployment to Afghanistan. The now Washington State resident is a decorated war veteran with numerous medical issues that were never addressed. Both McNeil and Phillips have stated that while in military service many service members are discouraged from seeking medical care to complete missions and maintain mission readiness. If this is the reality for military service then it comes at no surprise that many veterans are plagued with medical issues that were never addressed while those veterans were in-service.
McNeil wanted Rep. Bernstein to do an audit of the Dorn V.A. medical center given that Rep. Bernstein represents Ft. Jackson. One could ask how can a State Representative who claims to represent veterans and covers the single largest military installation in the state of South Carolina ignore a veteran who just wanted to help their sick friend? This was when our reporter started to, admittedly, developed a hostility towards Rep. Bernstein.
"You can ignore me. Okay, that's fine. But even though I and Jason haven't seen eye to eye all the time I'm disgusted with the fact that I was ignored on this issue. The man volunteered to risk his life to serve this country and he lived in the same district that Bernstein represents. She ignored him and ignored me. For that, she needs to be removed from office. You do not treat veterans like that," McNeil says.
---
Missed Call #2: LGBT Domestic Violence
Our reporter revealed that Jason Phillips was a gay man.
McNeil gave us a long and detailed story about their deployment to Afghanistan. They were deployed with the 742nd Maintenance Battalion which is a South Carolina National Guard Unit. When certain members of the unit discovered that Phillips was gay there were waves of unending homophobia and discrimination.
McNeil, a black man, decided that since Phillips risked his life by joining the military and since this was a combat zone that the homophobia wasn't right. McNeil roomed with Phillips when most others in the unit wouldn't. The two became friends.
After the deployment, Phillips met Jordan Engle. The two hit it off and got married. Jordan became friends with Dion McNeil. Engle and McNeil were both YouTubers so there was a mutual activity. Jordan informed Mr. McNeil that he was once a victim of domestic violence in a previous relationship. Jason and Jordan have never had violence occur in their relationship.
Jordan Engle is a very small and frail person. It doesn't take much imagination to see how someone could abuse him. Our reporter got enraged when he heard the detailed story and the fear Jordan displayed.
Since Rep. Bernstein claims to care about LGBT issues McNeil figured that this representative would listen to Jordan. McNeil's phone calls to Rep. Bernstein went unanswered. Our reporter started developing more animosity towards the representative.
"I'm not a Democrat. I'm a registered Republican. I cursed people out in Afghanistan to defend Jason and here I am again trying to help people like Jordan. No answer? No return call? No email? You could send me something telling me to take a hike and that's still better than what I got," he says.
---
Missed Call #3: Demented Nurse
Our reporter's mother, Jacinta Rhines-Reid, was a nurse for more than 20 years.
Reid developed multiple sclerosis and dementia. These symptoms developed while Reid was on the job and that, in no way, is her fault. One would think that a hospital with nurses, doctors, and mental health professionals could have spotted a demented nurse giving patients medications with needles. It wasn't until much later in dementia development that Reid's condition was discovered by colleagues and then she was escorted off of the job.
This was concerning to Dion McNeil. His mother still being on the job for so long when the family had noticed issues was a problem.
"We all (family) kinda knew. But we aren't doctors. I didn't pass medical school. I'm not a nurse. Hell, I've never even been a janitor except for details in the Army. Do you know where I could find doctors, nurses and those with medical degrees certifying that they can spot a dementia patient? Oh, I dunno. A hospital, maybe? I just wanted to tell Beth Bernstein about this since that's a huge concern," he explained.
Since 2009, Rep. Bernstein has been on the Palmetto Health Foundation Cancer Center Board. She still sits on that board according to her Statehouse Information Page.
How does one sit on such a board centered around healthcare and yet when a citizen who she directly represents presents, not only a healthcare concern but a concern about those administering that care, ignore these concerns?
---
Missed Call #4: Columbia, The Pot Hole Haven
In January 2019, McNeil reached out to Rep. Bernstein for a whole host of issues but there was one issue in particular that needs focus.
McNeil told Beth Bernstein's office assistant in her law office that one of his concerns was about the number of potholes located in the city of Columbia. Since Rep. Bernstein didn't feel a need to respond McNeil decided to begin investigating to see just how many potholes are in South Carolina's capital city.
The investigation was short given the number of potholes to count. On some roads, the potholes are so numerous that cars rock from side to side while moving forward as a result of the wheels on those cars riding over bumpy cracks.
On January 30, 2020, WIS News TV reported that on I-77 in Columbia there was a large pothole causing problems. Drivers had a hard time navigating around this pothole.
Our reporter attempted to contact Rep. Bernstein about the pothole issue. Those phone calls were never returned. Those calls weren't returned even though our reporter is a constituent of Rep. Bernstein, pays property taxes on their vehicle and pays taxes that were supposed to fund S.C. road maintenance and construction.
---
Missed Call #5: H3295
Nicolas Knight with The Daily Counter wrote a piece about H3295. The bill intends to give equal parenting time with both parents by default. If there is a legitimate reason for equal parenting time to not be in the best interest of the child then only clear and convincing evidence can be utilized to prevent equal time. As it stands in Family Courts across the country, mere allegations can limit or even stop visitation time.
Read More: https://thedailycounter.com/h3295-the-house-bill-that-could-change-family-court-for-the-good/
South Carolina State Representative Johnathan Hill (R-Anderson) spoke at length in the piece about Rep. Bernstein's opposition to the bill.
Quoted from Rep. Hill:
"I think the bill could pass despite the attorney-legislators, if it ever came up for a vote. You see, some of these attorney-legislators happen to be committee chairs, who have nearly unlimited power to decide what bills come up for a vote and which ones don't. In this case, attorney-legislator Beth Bernstein is the committee chair in charge of this particular bill, and she is blocking it.

All of this can be overcome with a concerted effort to mobilize outside pressure from the grassroots and opposing candidates."
It makes sense that Rep. Hill would stand against attorney-legislators voting, writing or blocking bills when their profession outside of S.C. politics would point to a clear conflict of interest.
Rep. Bernstein could say that since she isn't a family law attorney that it doesn't matter that she is blocking the bill. Many lawyers change their specialty all the time. Who is to say that she doesn't go into family law immediately after successfully blocking this bill?
It wouldn't matter if Rep. Bernstein went into family law or not. Lawyers, like any other profession, have friends, colleagues and, in some cases, family members (mainly due to nepotism), who end up in South Carolina courtrooms through a variety of different professions.
Just like South Carolina Senator Luke Rankin it is true that Rep. Bernstein appears to be just another in a long line of attorney-legislators. Those attorney-legislators have a conflict of interest given that it is the legislators that essentially pick the judges that preside over the cases that belong to those same attorney-legislators. Even if Rep. Bernstein doesn't personally benefit from blocking such a bill there are friends of hers who may benefit if they are family law attorneys.
Read More: https://thedailycounter.com/s-c-senator-luke-racket-rankin/
The benefit is simple. By blocking this bill guaranteed shared custody and equal time with a child during a separation or custody battle in South Carolina Family Courts a financial incentive is generated. The longer custody battles carry on the more expensive they become. There is no financial benefit in short cases. Billable hours not being as plentiful is a clear example of a lack of benefit from uncontested or peaceful cases.
Read More: https://thedailycounter.com/divorce-the-money-maker/
---
Missed Call #6: Ignoring Sexual Survivor Stories & Important S.C. Court Decisions
Dion McNeil of The Daily Counter wrote a piece about Brenda Bryant. Brenda is a 65-year-old mother who had to sue the South Carolina Department of Disabilities and Special Needs and the Babcock Center in Lexington, S.C. because of her daughter, Stephanie Bryant, being raped and contracting an STD while in the Babcock Center's care.
Read More: https://thedailycounter.com/enemy-of-the-state-south-carolinas-ongoing-persecution-of-a-mother/
Madison Bryant v. Babcock Center is a case featuring Brenda Bryant having to take the case up to the S.C. Supreme Court because the then Richland County Solicitor, Barney Giese, wouldn't prosecute the men who raped Stephanie Bryant.
Madison Bryant is Stephanie Bryant and the fact the name was changed shows that the court realized Stephanie had been raped. A rape kit was administered at the Lexington Medical Center and showed signs of sexual assault.
Stephanie is a severely mentally-ill woman who has the mind of a 7-to-10-year old. Despite all of this evidence, the fact that Stephanie couldn't have consented given her mental state, and the fact she even told Brenda personally that she had been raped no charges were brought against the men who raped this woman.
After winning the case, Brenda was hit with a large number of legal fees ranging from court fees, guardian-ad-litem fees (it isn't even clear why a guardian was needed in this case), and outright retaliation from several South Carolina judges. Brenda and many other litigants have said that this is how one gets treated once someone beats the government in a court of law.
Judge Edward Miller issued a bench warrant against Brenda due to her not being able to pay legal fees she has had to live outside of South Carolina in an undisclosed location to avoid being arrested.
Brenda was also entered into the NCIC which is the National Crime Information Center.
Read More: https://fas.org/irp/agency/doj/fbi/is/ncic.htm
This is usually reserved for violent offenders and not people who simply missed court-ordered fees. Missing such payments is a civil offense and not a serious misdemeanor or a violent offense. By entering Brenda Bryant into this system for simply not being able to pay a debt her very life could have been put in danger. A police officer encountering Brenda Bryant doesn't know what she has done to be placed on this registry. That officer could be on high alert when all that officer would be dealing with is a 65-year-old woman with medical problems.
"Look, I worked in the correctional field before. I know how this works and you don't put someone like this in the NCIC. The same thing happened to Walter Scott over a missed child support payment. This kind of stuff can get people killed and Edward Miller didn't care. That's why I think he is a terrible human being," Dion McNeil says.
If Rep. Bernstein wants to co-sponsor South Carolina House of Representative bills such as H3830 that was designed to help sexual assault survivors then it is questionable that this South Carolina Representative wouldn't respond to this story.
H3830 is the Sexual Assault Victims' Bill of Rights. These rights are supposed to be afforded to those like Stephanie Bryant who got raped and got an STD as a result of her rape. If Rep. Bernstein truly cared about sexual assault victims then perhaps just answering a phone call to see if someone can check up on Stephanie Bryant since Brenda can't be present in South Carolina without being arrested was certainly in order.
---
Missed Call #7: Walter Scott's Death
Dion McNeil attempted to call Rep. Bernstein immediately after hearing Brenda Bryant's story. Brenda's story fits a troubling pattern that McNeil had noticed when it came to South Carolina Family Court litigants. Many of them were being entered into the NCIC without any previous charges or allegations of violence.
"It's just weird that it appears we have judges and law enforcement entering people into the NCIC from family court decisions. That's a civil court and not a criminal court. If they did something worthy of them being entered based on criminal offenses then those cases should be elevated to a higher court based on that," McNeil explains.
Nicolas Knight of The Daily Counter explains what McNeil meant in a piece called Opinions Are Law In Family Court.
Read More: https://thedailycounter.com/opinions-are-law-in-family-court/
McNeil says he noticed the same thing in the Walter Scott case featuring a black man in South Carolina being gunned down by former North Charleston Police Officer Michael Slager. The officer was fired and sentenced to prison.
Read More: https://en.wikipedia.org/wiki/Shooting_of_Walter_Scott
Walter Scott's only "criminal" offense was missing a child support payment. His family and others have noted that Walter was just a poor man. He lost his job because he couldn't afford to pay the child support payment amount and, as a result of the criminal record, finding a job that could earn him the payment amount was difficult.
When Officer Slager encountered Walter Scott that officer met this man in North Charleston.
This city is well-noted as dangerous. WCOS reported that some parts, such as Ashley Phosphate Road, has been described by many South Carolina Uber and Lyft drivers as a place where nobody wants to pick up a rider at nighttime. North Charleston has been consistently ranked as one of the most dangerous cities in all of the United States of America with a violent crime rate of 921 per 100,000 residents.
Read More: https://975wcos.iheart.com/content/2019-10-25-sc-most-dangerous-city/
Officer Slager, realizing that North Charleston was a dangerous place, was probably already on high alert. That officer saw that Walter Scott was on the NCIC in this same dangerous area. When Walter Scott ran that added to the situation going south. If Walter Scott had not been on the NCIC in this area perhaps he might still be alive today.
"It's a shame. I tried to call Beth Bernstein to tell her about this so she could simply bring about a bill to try to change this. She sits on the House Judiciary Committee. You'd think she would care about this given all the lip service she pays to us (blacks). I'm a black man. This happens to us far too often and this time it could have been prevented. She didn't care," Dion McNeil says.
McNeil made a YouTube video showing all of the issues he has with the Walter Scott shooting and the South Carolina Family Courts in general.
---
Missed Call #8: Free Speech
While researching Rep. Johnathan Hill's statements about Rep. Bernstein it came to our attention that Rep. Bernstein appears to have a conflict with free speech.
On January 27, 2017, South Carolina's FitsNews reported that South Carolina Representative Hugh Leatherman (R-Florence) introduced H3571 to the South Carolina House of Representatives.
This bill would essentially shut down free speech from news outlets by changing what some would refer to as "election communications." This would cause a radical and unprecedented change in speech during an election cycle.
Publications like The Daily Counter have been threatened behind the scenes for publishing articles critical of S.C. lawmakers, judges, and lawyers. Criticism of S.C. politicians in the past has resulted in the repeal of S.C. black codes that targeted African-Americans to take away gun rights.
The Daily Counter respects the United States Constitution and this is why Dion McNeil of The Daily Counter wrote an open letter to South Carolina Senator Katrina Shealy (R-Lexington) and took the lawmaker to task for appearing to support gun control as a Republican in a red state like South Carolina.
Read More: https://thedailycounter.com/s-c-senator-katrina-shealy-an-open-letter-from-a-black-republican/
Free speech and the utilization of a free press has exposed racism. This is especially true in the case of South Carolina. Rep. Bernstein claims to represent the best interest of African-Americans. However, her choice to support Hugh Leatherman and Bill H3571 contradicts that image of supporting the same free speech used by those like Rev. Dr. Martin Luther King, Jr.
The support of free speech doesn't end with criticism of a U.S. President by the mainstream media. Supporting free speech could also mean supporting the speech of those we do not agree with. One could argue that the 1st amendment, being an amendment that exclusively allows the freedom of the press, was expressively intended to be uncomfortable, sometimes offensive and nosey when it comes to lawmakers.
A free press in concert with free speech guarantees that those like Rep. Bernstein are always kept honest and in-check.
---
Conclusion
Rep. Bernstein isn't an evil person but can do some good. Her record shows that she can be a good lawmaker but some have said she has fallen into the category of just another politician.
This person is a legislature/attorney who appears to perform in the best interest of attorneys and not so much for South Carolina voters and citizens. Those who voted for Rep. Bernstein did so because those people thought she was the best person for the job. Perhaps those votes were taken for granted. Maybe it's time for Rep. Bernstein and every lawmaker like her to realize that it is the people who voted her in and, if the people so choose, she can be voted out.