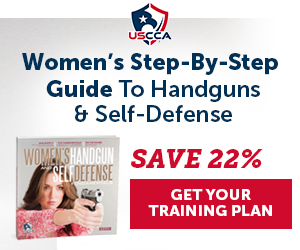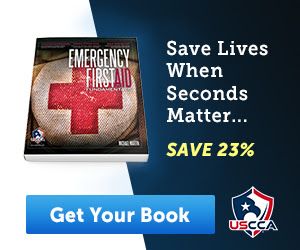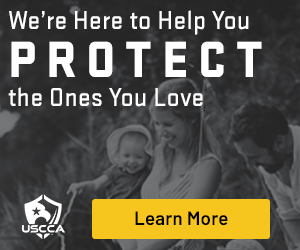 The Daily Counter has come across some pretty interesting information about a member of the South Carolina Judicial Merit Selection Committee (JMSC). This committee selects judges for the state of South Carolina. It goes without saying that we cannot have people on that committee who have admitted through their own lawsuit that they are mentally compromised.
Do you think that a person who has admitted to having memory problems and irritability issues should be selecting judges?
Well, if you answered no then congratulations. You're not insane.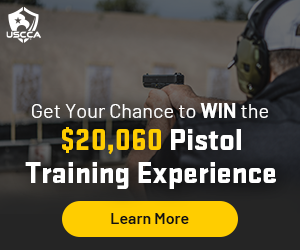 However, you may question the sanity of South Carolina and specifically Senator Luke Rankin (Vice-Chairman of the JMSC) and others who continue to allow this person to select judges.
We have obtained information that Ms. Blackley provided herself via an article about a lawsuit Ms. Blackley is currently involved in.
Ms. Blackley is involved in the lawsuit because, as the suit alleges, she suffered from a wide array of ailments due to black mold located in her place of work.
As the suit details Ms. Blackley was the former Clerk of Court in Spartanburg, South Carolina. According to the suit and Ms. Blackley herself there was black mold present that cause her to suffer from numerous physical and psychological issues.
We understand that this may very well be the case and her former place of work could have very well been contaminated with black mold. After all, WIS news, a local television and print media outlet in South Carolina, outlined how the state had failed to create legislation that protects tenants and their ability to seek damages if black mold is present in their living space.
However, just because Ms. Blackley could potentially have a case to be argued fairly that doesn't mean she shouldn't be held to the same standards that the judges she confirms to the bench have to meet.
In her lawsuit, Ms. Blackley alleges that this black mold present in her working space caused several problems.
"Blackley's suit states she incurred medical expenses, lost time from work, has been "totally disabled for periods of time, and suffers permanent loss of function.
"Further, she has suffered with painful inability to breathe, chest tightness, rhinitis, severe headaches and other physical symptoms associated with toxic mold exposure," the suit states.
"Further, she has suffered cognitive dysfunction, including memory loss, irritability, inability to focus and other symptoms. Finally, she has suffered emotionally and has lost enjoyment of life.""

GoUpstate. https://www.goupstate.com/news/20190624/hope-blackley-files-mold-lawsuit-against-spartanburg-county
Let's go thorugh this piece by piece.
If someone has been "totally disabled for periods of time", "suffers permanent loss of function", "cognitive dysfunction, including memory los, irritability, inability to focus" then that tells anyone with two neurons to rub together that, perhaps and just maybe, this isn't the person to put people on the job that can send someone to prison for the rest of their life. If this person has memory issues then that tells anyone who more intellectual bandwidth than a gnat has to figure that if any complaint is brought against a judge this person probably wouldn't even remember the complaint.
We also noticed that "irritability" portion that really had us concerned. It doesn't seem fair or reasonable that this person remains in their position given that fact that the judges that haven't gotten confirmed to the bench for reasons of "judicial temperament."
For example, on November 29, 2019 a judge by the name of Kelly Pope-Black was barred from another term due to a lack of "judicial temperament" or at least that was the claim. Given the date, that would mean that Ms. Blackley would have had her position. If she is alleging in a lawsuit that she becomes irritable (be it her fault or not) then it just doesn't seem reasonable that she can judge others for lacking temperament of any kind.
After all, if her lawsuit is true and she isn't lying about any of the contents then that is a direct example of hypocrisy. One cannot go around judging others based on temperament but then have a lawsuit that proves (again, unless she is lying) that they could potentially suffer from irritability issues.
Try to picture in your head someone that has "lost enjoyment of life", "irritability" and "inability to focus."
Got the picture? Great. Now imagine that person puts a judge on the bench and the deciding factor in your seeing your kids or not hinges upon a judge that a person with memory issues put on the bench.
Need more proof of her medical issues?
During a hearing in 2019 in front of the JMSC some video footage was grabbed. In this scene, you're seeing Sandy Glenn-Guion who we've mentioned in previous articles. Mrs. Guion was asked to turn off the light on her cell phone because "one of the members of the committee has migraines due to bright lights." Mrs. Guion was asked to turn off the light on her phone.
Let's make sure we understand this correctly.
We have a member of a committee that selects judges that can preside over cases ranging from simple parking ticket fines to throwing someone behind bars indefinitely and this person is, in the opinions of many South Carolinians, compromised both mentally and physically.
The Daily Counter does wish Ms. Blackley a speedy recovery and if the Spartanburg county courts were filled with mold we also hope she wins her case.
At the same time, it doesn't really matter if her lawsuit has merit or not. What matters is what she has admitted to and if true then that leaves some very important questions.
If you had a judge who exhibited the wide array of symptoms Ms. Blackley mentioned then you'd request another judge. This would mean that the judge couldn't be trusted to remember things during a case. It would also mean that you, the litigant, would have to be super careful not to make this person irritable as they've already admitted. Lastly, you're dealing with a person who has lost all enjoyment in life and misery loves company so expect a bad ruling if judges are of the exact same quality as the symptoms Ms. Blackley described.
So why in the world is this person allowed to select judges? As the saying from the Tootsie Roll commercials go, "the world may never know."
However, the fact still remains that through her own admissions she must step down. We have enough issues in the state of South Carolina. There is no way we need a person who can't even remember the issues as her own suit claims.