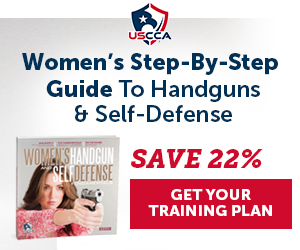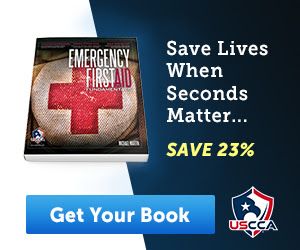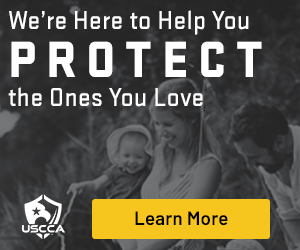 Just like in the last article, this author warned readers to be skeptical and suspicious of legislation and bill proposals that attempt to disarm you by appealing to your sense of protecting the vulnerable, preying on hysteria (often government and/or mainstream media created) and designed for you to not question but obey. Authoritarianism can often come in the form of subconsciously and strategically getting citizens to comply with more and more government overreach. There's no need for Stalin's armies, Hitler's Reich or Mao's red menace to come roaring into America if U.S. citizens give their government the same control those dictators possessed.
Don't pay attention to what a bill is supposed to do. Pay attention to the implications of the legislation, should that legislation be passed. Let's give examples. In 2017, the South Carolina Supreme Court ruled that an outdated South Carolina law concerning liquor sales and permits to sell liquor was unconstitutional. That law stated that only three people in an alcohol retail store to have a liquor license. Total Wine, a M.D. based wine and liquor business sued the South Carolina Department of Revenue. The company lost the suit, appealed, and S.C. Supreme Court then ruled in favor of Total Wine.
It would appear that the South Carolina General Assembly hasn't learned their lesson. Apparently, the SC General Assembly wants to keep trying to heavily regulate alcohol-related businesses.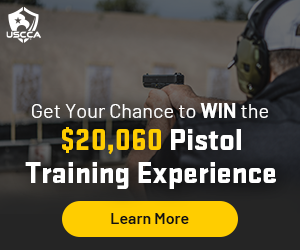 H4963 is an Alcohol bill. The summary of this bill reads, "TO AMEND THE CODE OF LAWS OF SOUTH CAROLINA, 1976, BY ADDING SECTION 61-4-360 SO AS TO PROVIDE THAT A PRODUCER OR WHOLESALER MAY FURNISH OR GIVE CERTAIN SAMPLES OF WINES TO A RETAILER NOT TO EXCEED THREE LITERS ANNUALLY; AND BY ADDING SECTION 61-6-1650 SO AS TO PROVIDE THAT A PRODUCER OR WHOLESALER MAY FURNISH OR GIVE CERTAIN SAMPLES OF WINES IN EXCESS OF SIXTEEN PERCENT ALCOHOL, CORDIALS, OR DISTILLED SPIRITS TO A RETAILER NOT TO EXCEED THREE LITERS ANNUALLY."
To explain this bill a scenario is required. As you read the scenario below decide for yourself if this bill is dangerous or not. Also, determine for yourself if South Carolina should be able to have this much control over a business owner and their products.
"Bill is an alcohol wholesaler. Bill wants to give samples of his product to a retailer because he is a wholesaler and is asking retailers to buy in bulk. Bill gives more than three liters of his products to those retailers in a single year. Bill is then punished because of H4963. He gave more than three liters to those retailers even though this is Bill's business. He pays taxes on those products and should be able to do whatever he wants with his own products."
S1099 is another alcohol bill. Here is a quote from the bill's text that has language such as, "This bill provides eight actions which beer manufacturers, brewers, and importers are prohibited from taking in business relations with wholesalers."
Why is it any concern of any South Carolina Legislator or Governor if a privately owned business has any type of relationship with a wholesaler? Isn't this dangerous in that it could lead to stifling regulations on the free market? Hasn't heavy alcohol regulation been a bad idea with the past? Combine this bill with bills such as S0993 and a troubling pattern emerges. That pattern shows clear overreach by the South Carolina General Assembly and by South Carolina Governor Henry McMaster for allowing these bills to be considered. McMaster already said beer and liquor stores were essential businesses.
Why leave them open and then insult those businesses by allowing this legislation to even be considered right now? Aren't the people of South Carolina suffering enough? Shouldn't businesses be left alone as much as possible right now? Why would any of these bills be required if those wholesalers are giving away samples to someone who is 21 years of age or older?
What are the implications of these bills? Well, let's give some potential examples. If the South Carolina Government is allowed to dictate how much a business owner can give away in a product that the business owner owns then why would such overreach stop at alcohol wholesalers? Once citizens and/or government justify that level of control over a privately owned business then the business owners of South Carolina could see similar legislation. Some may say that it may be a stretch to believe the government would reach out to other business areas to try to pass the same legislation. That person should read the history of The Patriot Act and see how bits and pieces of legislation led up to mass surveillance. The government never wants less power.
Besides, these people aren't charging retailers any money. These wholesalers are giving away products. How in the world can any legislator or governor justify telling a business owner what they can or cannot give away? The problem isn't that alcohol legislation is dangerous but it is the type of legislation that should concern citizens. This isn't legislation that is geared towards preventing DUIs, alcohol-involved sexual assault, or other issues. These bills are designed to control businesses.