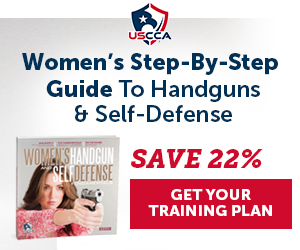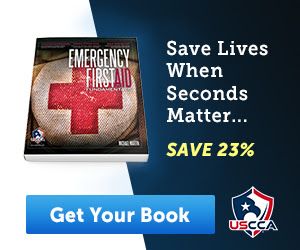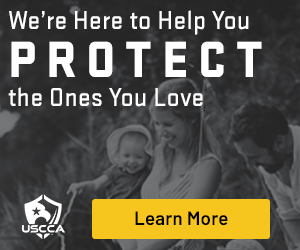 Over the years, there have been numerous cases in South Carolina involving teachers having inappropriate sexual relationships with their students.   There is a serious problem in South Carolina classrooms. The vast majority of teachers are good, law-abiding citizens who engage in one of the toughest professions in the world.  There are also others who pose a specific danger to SC minors.
In this article we present some of the more resent Child Molesters who disguised themselves as educators, please understand these are not indicative of all actual educators.  These individuals put on sheep clothing when they were wolves to disguise their true nature. These cases are separated by county.
---
Abbeville
S.C. Teacher Arrested On Child Porn Charges
Back in June 2017, WSPA Channel 7 reported that a teacher at High Point Academy in Spartanburg, S.C. was arrested on child pornography-related charges.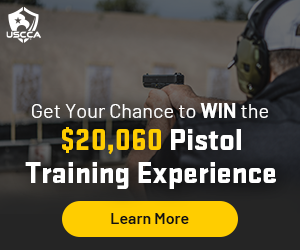 Jerry Dean Blaxton taught robotics. His classes ranged from kindergarten to 12th grade.
Blaxton was charged with 2 counts of 3rd-degree criminal sexual conduct with a minor and 8 counts of 2nd-degree criminal sexual conduct with a minor. In 2017, S.C. Attorney General Alan Wilson said that the former teacher was searching for, in possession of and distributing child pornography.
---
Aiken
Former Aiken County Coach Benjamin Kesselring
On January 4, 2020, police in Graniteville, S.C. received reports about a domestic incident at a home. This story was certainly wild given that it involved biting, alcohol, a scared juvenile, verbal altercations, an arrest and one of the first cases of school staff and sexual abuse for the calendar year of 2020.
This incident detailed accounts alleging that 40-year-old Benjamin Kesselring, an Aiken County School District sports coach, had engaged in criminal behavior. Some of the behavior was bizarre.
The situation that came before the call to police on Jan. 4, 2020 was an incident that occurred on Jan. 3.
According to reports, Kesselring forced a juvenile female to sit on his lap. The juvenile claims that Kesselring placed his hand on her groin. The juvenile also claims the former coach assaulted her by biting her on the lip when she attempted to leave with another juvenile. Both of the juveniles left the scene without further incident.
An adult at the scene of the report said that Kesselring had some drinks and was intoxicated. Perhaps the intoxication played a role in the argument that the adult claims happened between them and Kesselring. The adult mentioned that Kesselring preferred to have a drink before going to sleep every night and that drinking might be a bit of a problem for him.
After police were contacted on Jan. 4, Kesselring was placed under arrest for disorderly conduct. He was discovered at North Augusta High School in S.C. in the driver's seat of his vehicle in the middle of sleeping. Police on the scene described a distinct smell of alcohol.
---
Beaufort
Teacher and HS Media Assistant Arrested For Giving Alcohol To Students & Sex
Brittany Whetzel (left) and Akina Andrews (right) were teachers who decided to give students alcohol and engage in sexual activities with those students.
Investigators discovered text messages that shocked many in Beaufort and the state of South Carolina. In one of the texts, Whetzel is quoted as saying "I can't control myself" when referring to alleged urges to have sex with a student. Whetzel also conducted a Google search to determine if a teacher could get into trouble for having sex with a student. Four boys were invited by Whetzel to her home where wine and other alcoholic beverages were allegedly served. Akina Andrews was also present at the party, allegedly. It was another teacher who reported the incident 
Whetzel was allegedly heard by a colleague making a joke about "hooking up" with a teenager. She also allegedly stated that she couldn't wait until one of the students turned 18 so that she could have his children.
---
Berkeley
Former S.C. Teacher Dies By Suicide, Accused of Sex With Student
The body of Donald Blair Sr. was discovered floating at a boat landing. Blair was accused of having a sexual relationship with one of his students.
Blair's alleged victim was a 15-year-old minor who said there was a "consensual" sexual relationship from 2014 to 2015. Investigators also stated this to WYFF. According to the student, the relationship took place on school grounds. The former Goose Creek High School teacher was placed on administrative leave. Blair was charged with sexual battery and criminal sexual conduct with a minor.
Blair failed to come to an appointment at Goose Creek High School. The school sent deputies to perform a wellness check. Upon arrival, deputies said that a blue Dodge Charger was discovered. Apparently, the method used for Blair's suicide was a gun.
---
Clinton
S.C. Teacher AKA "Exhibitionist"
In 2008, NBC News reported that in Clinton, S.C. a former Bell Street Middle School teacher Allena Ward was sentenced to 6 years in prison for having sex with 6 teenage boys.
Ward worked as a teacher until a note was discovered by school officials. The belief those officials had was that Ward probably sent the note to one of the boys. The school officials became suspicious and contacted police.
Ward was fired a year before being charged, arrested and sentenced.
According to court documents, Ward didn't particularly care that the boys were underaged. She also didn't care where she engaged in sexual activities with these minors.
She would have sex with the boys, some of them being her students at the school she taught at, behind restaurants, parks, motels, and at the school.
A psychologist claimed that Ward had a repressed childhood. This psychologist was likely referring to the "Catholic School Girl" effect. The idea is that when someone is repressed or has parents who suffer from the helicopter parent mindset then once that child receives even the slightest bit of freedom they'll behave in the wildest way imaginable.
---
Charleston
S.C. Teacher "Sexual Calculations"
In September 2018, Charleston's Post & Courier reported that then 27-year-old Jennifer Danielle Olajire-Aro was arrested on charges. Aro was a math teacher and tennis coach at Burke High School in Charleston S.C.
The details are disturbing.
In 2018, a lawsuit was filed against the Charleston County School District. The suit was brought on by a victim and the victim's parents who were listed as "John Doe" and "Mary Doe" in the lawsuit. The suit alleged intentional infliction of emotional distress and negligence that led towards the allowance of Aro to coerce students into sexual activities.
Aro was accused of trading grades for sex. Instead of certain students counting numbers, they would have to count how many times their math teacher made sexual advances towards them.
According to court documents and media reports, there were examples of Aro sending social media messages and text messages of an inappropriate nature to a minor. Some of these messages included Aro coercing a minor into sexual activities.
Aro attempted to coercing underaged persons into sexual activity in locations such as her home, the school where she taught, and also in her vehicle.  There was one other situation where she wanted to have sex with this minor in front of her then 10-month-old-baby.
---
Charleston, S.C. Chorus Director
In 2018, ABC 33 reported 41-year-old R.B. Stall High School chorus director Joshua Radecke was arrested on charges of having sex with a student that was 18-years-old but whom he had direct authority or supervision over.
He fully cooperated with law enforcement. Radecke was also married at this time.
Radecke had plead guilty to the offense and spent just 30 days in jail. South Carolina law states this was the maximum amount of time he could have received for the offense.
---
Collenton
S.C. Teacher "Medical Examiner"
In 2018, ABC News 4 reported that Robert Eugene Valbert, a Collenton County High School teacher, was arrested on two felony counts of criminal sexual conduct with a minor.
This arrest came in conjunction with Valbert being placed on administrative leave from his duties. According to suspension documents, Valbert had allegedly fondled the genitals of a young male during a "medical exam."
---
Darlington
S.C. Teacher aka "Facebook Bandit"
In one of just the latest cases, WLTX 19 reports that on January 13, 2020, a 23-year-old SC teacher Anna Elizabeth Jeanette Patton was charged and arrested for criminal solicitation of a minor, sexual battery of a student 16 or 17 years of age (no additional charges of coercion or forced entry), harmful material dissemination to a minor and other charges.
These charges and the arrest stemmed from social media conversations that Patton engaged with a then-unnamed 16-year-old minor.
Situations like this appear to happen quite often in the state of South Carolina. This particular situation involved an attractive young woman who had sex with an underage male.
---
Greenville
S.C. Teacher Gives Illegal "Advanced Human Biology Session" With Minor
There is just something about criminal behavior and white SUVs.
In 2018, police found then 27-year-old former Greer, S.C. high school teacher Elizabeth Heaton Taylor with a student in a white Ford Explorer.
She was caught red-handed.
It wasn't just the fact she was caught with a minor in a car which there isn't a good excuse for but when she was arrested she gave police a false name, according to police reports. She knew what she did so she tried to hide who she was to avoid punishment.
Taylor was arrested and charged with two counts of sexual battery with a student 16 or 17 years of age, according to reports.
---
Meghan Dougherty
In 2015, according to the Daily Mail, the country witnessed one of the rarest types of student/teacher sexual relationships.
Former Hillcrest Middle School teacher Meghan Dougherty engaged in a sexual relationship with a female student. The charge was second-degree criminal sexual conduct with a minor.
Usually, these situations involve a male teacher with a female student or a female teacher with a male student. This was a situation that involved two females.
Meghan Dougherty continued the relationship even upon release from a correctional facility.
In March 2015, a mother of an eighth-grader attending Hillcrest Middle School in Greenville, S.C. told the school district that she believed the teacher and her daughter was involved in a sexual relationship.
In July 2015, Dougherty was arrested for having a sexual relationship with a 14-year-old minor. Dougherty resigned from her position as a teacher and as a girl's volleyball and soccer coach. The former teacher was released on $25,000 bond. Her victim was an eighth-grader at the time.
In May 2016, The Daily Mail reported that Dougherty had two more inappropriate and illegal interactions with the minor while out on bail. Dougherty was arrested again except this time she wasn't allowed to be out on bond.
---
Laurens
S.C. Special Education Teacher
In 2008, WIS News 19 reported that a former Laurens County private school teacher Karen Robbins was arrested and charged on three counts of lewd acts with a minor and three counts of sexual misconduct of a minor.
What made this case particularly sickening to some South Carolina residents is that this teacher worked at a special education school.
Some of the incidents were alleged to have occurred in 2005 at the Thornwell Home for Children. The victim was 15-years-old at the time. Officials didn't think the minor was one of Robbins' students nor is it alleged that the incidents happened in her classroom.
Other incidents were said to have occurred in Robbins' vehicle and her home.
---
Lexington
Former Middle School Teacher Arrested and Charged with Criminal Sexual Conduct with a Minor
In 2018, Samantha Lynne Knopsnyder, a former Sandhills Middle School teacher, was arrested on charges of 3rd-degree criminal sexual conduct with a minor.
Knopsnyder allegedly kissed a former student and was in a relationship with that student.
---
Orangeburg
Former HS Athletic Director Arrested and Charged with Sexual Battery without Coercion
Last year, Aris Coulter, a former Bethune-Bowman High School basketball coach, and athletic director, was arrested on charges of sexual battery without coercion.
Investigators from the Orangeburg County Sheriff's Department stated that evidence supporting the accusation of a sexual relationship was discovered at the school. Coulter was placed on administrative leave before being arrested.
---
Saluda
Former Teacher Caught With Approximately 100 Lewd Photographs of Children, Sex Tapes, And Whips
While this case is 10 years old, the disturbing things investigators discovered concerning former teacher Thomas Taylor.
The things investigators discovered appears to point towards a serial abuser of children and someone with disturbing hobbies. Investigators discovered photographs of 10 to 14-year-old children at play. Whips and other objects were discovered at one of Taylor's homes. Some of the pictures are believed to date back to the 80s though investigators noted that the pictures didn't appear to be of current students at that time. There were pictures of nude boys being whipped and videos of boys being spanked. Allegedly, some of the pictures discovered were pictures of young boys that were clothed but the angles showed their buttocks and other inappropriate camera angles.
The investigation was sparked by a person coming forward to investigators stating that Taylor had a sexual relationship with them when they were 13.
---
Sumter
Former S.C. Teacher & Oral Sex on 13-Year-Old Minor
In 2014, according to reports and court documents, former Sumter County teacher Elizabeth Marie Moss performed oral sex on a 13-year-old minor. She was charged with contributing to the delinquency of a minor and criminal sexual conduct with a minor. Moss taught at Chestnut Oak Middle School in Sumter, S.C.
This wasn't the only incident that Moss was involved in.
Sumter County Sheriff Anthony Dennis said in a press conference that the school intercepted "inappropriate messages" that were sent to students that were not of a sexual nature.
Dennis said that more victims could come forward. The sheriff also said that the investigation revealed proof that Moss had a sexual relationship with a minor.
Media reports revealed that another victim came forward with more allegations.
---
Union
Former Award-Winning Drama Teacher Arrested for Sex With Student
According to the Charlotte Observer, Larry Robinson, a former teacher at the Central Academy for Technology and Arts, received an award in 2017. This award was the Inspiring Teacher Award
Unfortunately, Robinson, who is over 60-years-old, allegedly had a sexual relationship with a student from 2014 to 2015. Robinson was arrested and charged with five counts of felony sexual conduct with a minor and five counts of felony indecent liberties with a student.
---
Williamsburg
Former HS Coach Fired & Arrested for Alleged Sex With Student
A former high school coach and staff member was arrested for alleged criminal sexual conduct with a minor.
Sidney Tyrone Johnson was booked into the Williamsburg County Detention Center in 2015. Allegedly, Johnson began the sexual relationship with a 9th-grade student. At the time of his arrest, Johnson was 41.
---
York
Former Band Director Arrested for 2012 Incident With Student
A former York Comprehensive High School band director was arrested on charges of 2nd-degree criminal sexual conduct and coercion of a female student. Douglas William Brooks allegedly coerced the student using his official position at the school to convince the minor to engage in sexual acts. 
According to arrest warrants by the Anderson County Sheriff's Department, the alleged incident took place in 2012 but the arrest took place in 2020. The incident took place at Belton-Honea High School where Brooks was a teacher.
One can see that more and more cases as the above are coming forth in our education system.  Are there ways to screen out such individuals?  The honest answer is no.  Here are some ways called "Grooming" that these perpetrators use and parents should watch out for:
Sex Offender Grooming Strategies
Targeting:
• Vulnerable (e.g., low self-confidence, low self-esteem)
• Less parental oversight
• Socially isolated or emotionally needy
Strategies:
• Caretaking (e.g., babysitting, teaching, tutoring)
• Form "special relationship"
• Become welcome in home/gain trust of parents
• Gifts, games, special times
• Isolate
• Seize on feelings of being unloved/unappreciated
• Emotional bonding and trust building
• Desensitize to sex (e.g., talking, pictures, pornographic videos)
• Use pretense ("teaching," "exploring," "closeness")
• Exploit victim's natural sexual curiosity or uncertainty
Maintenance:
• Bribes, gifts to ensure continued compliance
• Threaten dire consequences to ensure secrecy
• Threaten to blame victim
• Threaten loss of "loving" relationship