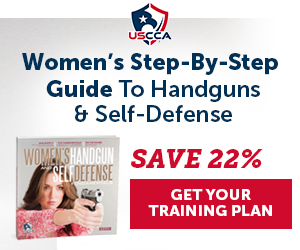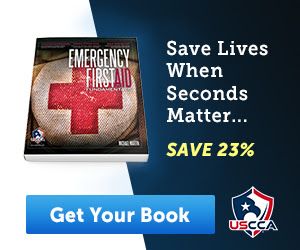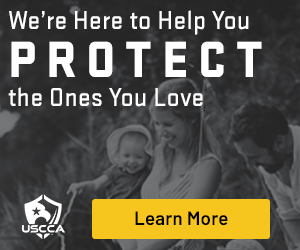 In the past several weeks since the outbreak of the Coronavirus in South Carolina many Legislators have taken a stand on the actions of the South Carolina Government and how certain actions are hurting the States economy.  Lately, Senator Luke Rankin has began to voice his opinion on Social Media such as Facebook and how he thinks things should be handled.  Prior to March 17th, 2020 Senator Rankin posted basic information on the Virus which one can look up anywhere on the internet.  He also posted pictures of him supporting small business restaurants that from his comments one can assume he never visited before.  Now Senator Rankin is probably not the only one in the political world who is doing this.
A post on March 17th, 2020 on his Official Facebook Page he is informing people that Governor McMaster wrote a letter to the Small Business Association informing them he will be asking for Economic Industry Disaster Loans.  Loans are monies that must be returned, usually with interest.  On March 19th, Senator Rankin posted a video of him seeking support for his re-election.  He states, "Now is not the time to talk about past accomplishments."   Some individuals in Horry County feel this is deflection of his past failure concerning Santee-Cooper.  Which will cost the residents of Horry County, Berkeley, and Georgetown approximately $6200.00 per household to pay off that debt, according to Governor McMaster.
On March 27th, 2020 Senator Rankin posted concerning flights coming into Myrtle Beach from Coronavirus hotspots such as New York.  He wants visitors from these hotspots to register with South Carolina DHEC and to quarantine themselves for 14 days upon arrival.  Senator Rankin made no comment on the Civil Rights Violations of his suggested practice. Some individuals we have spoken to have compared this sort of idea to what Jewish people were forced to do in Nazi Germany.  Also, Senator Rankin did not mention all the hundreds of people from these places who drive into the State of South Carolina.  Senator Rankin only targeted people who fly into Myrtle Beach.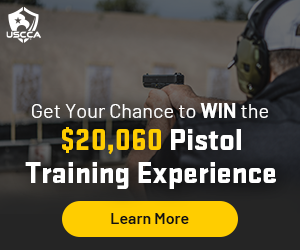 Also on March 27th, Governor McMaster issued another Executive Order forcing individuals coming into South Carolina wether resident or not, from locations he states are identified hotspots for the virus, to quarantine themselves for 14 days even if they are simply staying 2 days.  So, a two day stay in South Carolina could force individuals into a 14 day stay under quarantine.  And if these visitors choose not to go into quarantine then they will face criminal charges of a $1000 fine and up to 30 days incarceration.  Now this Order comes one day before the State of Emergency issued by Governor McMaster ends by Constitutional Statues as the General Assembly of South Carolina did not vote to extend the State of Emergency.
Myrtle Beach has over 157,000 accommodations and only 89,000 represent hotels (the rest are homes and condos) that are usually filled by out of State visitors during this time frame.  But with the restrictions placed on leased properties and rental properties in Myrtle Beach this economic income for the area is gone.  Also, the City of Myrtle Beach and North Myrtle Beach have passed emergency ordinances forcing current visitors to leave.  In the City of Myrtle Beach guests must have left their hotels by yesterday, and North Myrtle Beach gave no grace period and forced visitors to leave the moment the ordinance was issued on March 26th, 2020.
As we have talked to several Hotel Managers who stated they have been told to uphold the ordinances for now, but feel this will impact them for a long time.  Many of the large hotels have their attorney's looking into the legality of these ordinances.
Some City Leaders have stated they will not listen to Governor McMaster or Attorney General Alan Wilson who have stated the City and County Officials do not have the authority to issue such ordinances and that it is illegal for them to enforce them.  It would seem that Senators like Luke Rankin are causing this Governmental upset, by ignoring the Laws and Rights themselves and getting people to react on a fear basis.
This practice is being described as an economic suicide for not only the State of South Carolina but more specific for areas such as Myrtle Beach, whose tourist industry relies on visitors and renters.  Myrtle Beach brings in approximately $7 Billion a year according to Industry Research, which includes  $23.5 Million in accommodation taxes and $40 Million in Hospitality taxes (for Horry County alone).  the 20.4 Million visitors will be told to go somewhere else and more than likely will not return to Myrtle Beach causing this economic suicide to endure for several years.
As of yesterday the beaches were still packed with visitors and locals who were enjoying the warm sunny day and cool waters located in Myrtle Beach.
We reached out to one of the Senatorial Candidates John Gallman who has maintained an involvement in the Community before the Covid-19 issue began discussing major issues such Government accountability, and protecting the rights of the unborn.  He has volunteered through his Church aiding citizens during this time and has taken food to children who have been isolated during this time.  John Gallman stated, "He will maintain to be a clear and stable voice for the residents of Horry County during this crisis and will always place the needs of the residents of Horry County first."  The Senatorial race seems to be a two person race between Gallman and Rankin, with Gallman having been visible before and during this time talking about the major issues affecting Horry County.