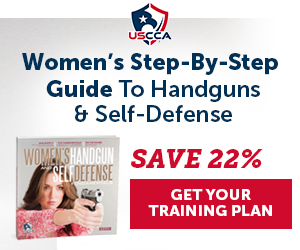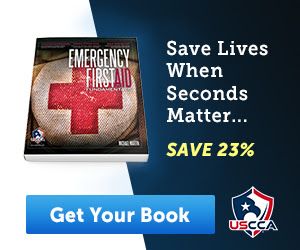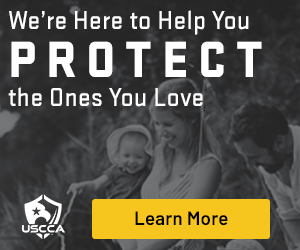 Reform the Judicial Merit Selection Committee
The Daily Counter has received an anonymous tip in the form of pictures posted to social media by Representative Chris Murphy featuring himself, his wife who is Circuit Court Judge Maite Murphy and Representative Todd Rutherford.
Rep. Murphy and Rep. Rutherford are both members of the South Carolina Judicial Merit Selection Committee that selects judges. One has to wonder how in the world is it reasonable to have a sitting judge going out on vacations to Greece with more than one of the people responsible for placing her on the bench? Her husband, Rep. Murphy, being with her is fine because she is married to the man but Rep. Rutherford as well?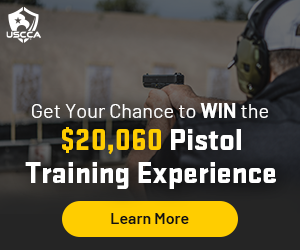 This European vacation has generated a lot of questions from South Carolinians.
Even if the trip was of a diplomatic nature one could say that having a sitting judge on a vacation around Europe with the people who are supposed to be confirming judges like herself is a little bit suspicious. Suppose Judge Maite Murphy was to actually do something that would normally disqualify her as a judge. Would Rep. Murphy, even if there were a good reason to, elect to not confirm her to another judgeship role if he potentially had tea with this woman in Greece?
How can anyone believe that Rep. Murphy and Rep. Rutherford are going to be fair and impartial when it comes to the selection of Judge Maite Murphy when it comes time for her to be confirmed again or if she seeks judgeship in another capacity in the state of South Carolina?
Are we to believe that a people who appear to be a little more than friendly with each other, or at least enough to travel around the world like college roommates, are going to reform a judicial system in South Carolina that is in desperate need of changes?
There are other questions being asked about the connection between three other members of the South Carolina Judicial Merit Selection Committee. Those three individuals are Senator Luke Rankin, Senator Ronnie Sabb and J.P. "Pete" Strom who is a lawyer in the state of South Carolina.
Senator Rankin is chairman of the South Carolina Senate Judiciary Committee and, along with Senator Ronnie Sabb, is also on the VC Summer Nuclear Project Review Committee. According to WIS News, the purpose of the VC Summer Nuclear Project Review Committee "is to look at every aspect of the failed project from the choices by the Public Service Commission to allow rate raises by SCE&G to fund the project to the bankruptcy of Westinghouse, the company charged with helping build the two Fairfield County reactors.
Why is that important? Well, it becomes important when one considers just how in the world did Pete Strom score a large scale case involving billions such as the SCANA lawsuit.
Wouldn't it be factual that Senator Rankin and Senator Sabb could have seen the cash potential in litigation (given how they're supposed to know enough about this to confirm judges who would make such determinations) and simply alert Mr. Strom?
Things were getting so expensive due to people like Mr. Strom to the point where South Carolina Attorney General Alan Wilson had his office working overtime to try to lower the attorney fees. These lawyers wanted a collective $66 million but they settled for a meager $55 million.
What was Mr. Strom's cut? Who knows? One thing that is certain is that Mr. Strom was very fortunate to land such a case where he did very well for himself and the very judge involved would have had to have been selected by the very committee Mr. Strom, Rep. Murphy and Rep. Rankin all serve on that selects judges.
How in the world did things get this way? The Daily Counter will take a look into every member of the South Carolina Judicial Merit Selection Committee and by the time we are done here, you'll see why finding a good judge in this state is like trying to find a slow roach when the lights come on.
Almost every member of the South Carolina Judicial Merit Selection Committee has had questions asked by South Carolinians about their ties to certain judges that received their confirmation.
The Daily Counter has obtained a current roster of these individuals that is accurate as of February 2019. The job descriptions of these people can range from South Carolina politician (senator or congressman) to legal laypeople such as lawyers. What one wouldn't find throughout this list are common, everyday people of South Carolina. It seems that the only people who get to decide who judges them, their children, friends, and family are only those who haven't earned the "serf" label.
Let us go through the list of these members and see if we can find any reason to doubt their devotion to selecting good judges.
Senator Luke Rankin
This is Senator Rankin.
We have learned that Senator Rankin appears to have a financial incentive to not change the judicial corruption in South Carolina. Senator Rankin has been raking in quite the amount of cash through South Carolina courts. The same judges that are causing him and those like him to make that sort of money are the same people that Senator Rankin is selecting. In fact, the good senator is the vice-chairman of the entire South Carolina Judicial Merit Selection Committee.
According to Public Integrity, a government watchdog group, Senator Rankin earned quite the income off of legal fees.
Lawmakers who are lawyers like Smith do a lot of business with the state, records show. At least 24 present and former legislators who also have worked as lawyers, including House Speaker Pro Tem Tommy Pope and Senate Ethics Committee Chairman Luke Rankin, reported more than $16 million in legal work representing people, businesses or government bodies in government matters, such as worker's compensation claims, adoptions or land use issues, since 2009.

Public Integrity. https://publicintegrity.org/politics/state-politics/capitol-gains-s-c-lawmakers-profit-from-government-connections/
We at the Daily Counter aren't quite sure how someone expects transparency and judicial reform with a Vice-Chairman of the Judicial Merit Selection Committee who has this level of ties to the corruption found in this state. Did you notice how we highlighted the word "adoptions" which could explain why there is such much corruption in the South Carolina family courts?
Senator Ronnie Sabb
Senator Ronnie Sabb has some troubling links that we at the Daily Counter have serious questions about.
One of the reasons why Pro Publica, The Post & Courier, FitsNews, The State Newspaper, and many other publications is because of judicial incompetence and corruption and the politicians that assist such a situation. So, it comes at no surprise that such a situation exists when Senator Ronnie Sabb gave, what some in South Carolina would describe, as verbal support to a disgraced Florence District 1 Board Member E.J. McIver. After being indicted on several charges stemming from allegations of using a district credit card to buy groceries and other products for himself Governor Henry McMaster suspended McIver.
Some would like to know how exactly Senator Sabb plans on getting rid of the judicial corruption in South Carolina when he openly supports someone that was suspended by the governor for, allegedly, filled his coffers to the brim with groceries? Maybe some members of the South Carolina judiciary feel they can operate with impunity with deals, bribe, backroom agreements and other sinister actions and betrayals of justice because they know Senator Sabb is in their back pocket like a legislative piece of lint.
Senator Tom Young Jr.
Senator Tom Young Jr. of Aiken's District 24 demonstrates another point that we at the Daily Counter have been trying to explain to the citizens of South Carolina.
Let's perform a thought experiment. Say you had a problem with pharmaceutical companies pushing an unsafe drug. Now, say you found out that a significant portion of your senators and congressmen were either former pharmaceutical employees or current pharmaceutical employees.
Wouldn't you say that is a conflict of interest and especially if the politician involved isn't just making a little bit of money but a whole lot of money from such a field?
Enter South Carolina politicians such as our good friend Senator Young Jr. here. If one were to perform a simple web search they'd find his law firm. Remember the thought experiment above? The one about the pharmaceutical company employees as hypothetical politicians and how most eyebrows would probably wrinkle at the thought of none of the politicians having anything to do with any backroom deals? Keep that thought in your head as you think about Senator Young Jr. who, by all accounts, doesn't seem to mind if the very commissions and boards he is apart of have a slew of issues.
We only need to use two examples of the results of Senator Young's work. That's fair, right? Judge a man by his results and not so much by assumption? We at the Daily Counter decided to judge this man based on the results. If we are to expect for him to make meaningful reformations to the judicial system in South Carolina then his record should reflect his ability to do so in other endeavors. If he fails in other areas then, as the saying goes, "fool me once…"
He chairs the South Carolina DJJ (Department of Juvenile Justice) Special Investigative Committee. That's a nice role and a nice title if DJJ wasn't wracked with problems. If there are any issues with DJJ in South Carolina then that is a reflection of leadership. Based on that alone when publications like the Post & Courier report lawsuits against DJJ that were filed back in the 90s and continuing issues such as the use of solitary confinement for children, rampant staff and juvenile assaults, disturbingly common sexual assault and other issues then some would say that Senator Young Jr. couldn't fix a sink if the water was already running. Others have said that expecting this senator to fix the broken judicial system in South Carolina is like expecting that same running water to not be wet.
If Senator Young Jr. expresses the same concern over judicial misconduct, corruption and injustice that he gives towards his position with Families/Veterans Services then we have no wonder as to how things ended up so bad. The Daily Counter has published an article detailing how South Carolina has routinely punished veterans through costly court proceedings and the family courts have been notoriously malicious to those who have served in this state. This is especially true for fathers. Senator Young Jr., just by a process to understanding time, would have confirmed Judge Rochelle Conits who, after granting a war veteran a divorce from his wife based on physical cruelty (his wife was the perpetrator), this judge then gave physical custody to the wife, made that veteran pay $4000 a month for child support and that veteran can only see his children twice a year. If this is the sort of judicial nonsense that Senator Young Jr. allows from the bench in family court and for that nonsense to be directed at one of our bravest then he should step down from this particular committee. He cares about the safety of veterans about as much as a lion cares for the safety of a lamb.
Representative Chris Murphy
This is Rep. Murphy.
We don't have a personal grudge against this man. In fact, Rep. Murphy may not remember it but he encountered one of our journalists before.
By all accounts, Rep. Murphy is one of nicest and most down to earth politicians one could ever encounter. The best part about him is that, unlike many who call themselves lawmakers in this state, Rep. Murphy is actually approachable which is a welcomed change.
However, his charisma and charming personality doesn't mean he isn't up to no good. We are willing to write about anything including positive things about politicians such as Rep. Murphy but we also have started to notice a troubling pattern.
Rep. Murphy was warned and told about his potential problems of nepotism and warned about. Not to mention that he has had media outlets write about his newspaper ads concerning his lawfirm.
So when people start seeing pictures of him, Rep. Rutherford and his wife Judge Maite Murphy in Greece on Facebook it creates more questions. The nepotism began with his wife and questions about his lawfirm and advertisement of that firm have been asked.
Ms. Hope Blackley
Ms. Hope Blackley reveals even more troubling patterns that we at the Daily Counter have noticed.
There is the saying, "it's not what you know but who you know." It doesn't matter if it's her connections to Senator Tim Scott (R-South Carolina) or her ties to Congressman Trey Gowdy (R-South Carolina) there are some serious questions about how this woman got into politics in the first place.
On a web page belonging to the South Carolina GOP there is a whole biography written about Ms. Blackley. One interesting part of that biography was, "If you work hard and do the right thing, at the end of the day you will be successful." That is a noble stance but we made an amendment to that quote.
"If you know the right people you don't have to work hard. You'll just get inserted into any position and when someone questions you then you can just point to the fact that you have these positions without anyone questioning how your career began in the first place."
J.P. "Pete" Strom
Mr. J.P. "Pete" Strom was a very intriguing individual to the Daily Counter.
We took a look into any online information and resources about any situations that Mr. Strom may have been involved in. We found some really eye-opening results.
There was a class-action lawsuit with Mr. Strom and other attorneys supposedly representing the ratepayers of SCE&G (now Dominion) after a failed nuclear project.
The deal reached would essentially provide a $2 billion credit towards the rates of all ratepayers to SCE&G which sounds great until one considers that the deal would also require those ratepayers to pay for a $2.3 billion for two reactors that are unfinished. That means that the best deal this man and his legal peers could help the people of South Carolina reach was a deal where the ratepayers would still be on the line for unfinished nuclear reactors and, don't worry folks, Mr. Strom was handsomely compensated.
Do you understand what "billable hours" are? It's the hours that lawyers tabulate in order to determine how much of your money they're going to be taking to buy their new luxury vehicle. If this is the sort of deal that was reached will billions of dollars involved then one could say that Mr. Strom couldn't have cared less about the ratepayers and that he only cared to keep that lovely office of his in the best of condition. The settlement also reveals that Mr. Strom appeared to offer little resistance to the CEOs and top executives of SCE&G to walk away with $115 million dollars while the ratepayers are stuck paying for failed nuclear projects.
Some might say that the above paragraph is unfair. Those who believe that need to review the facts of the case involving SCE&G and Pete Strom.
For example, the judge involved in the case, Judge John Hayes III, was considering making the ruling that SCE&G would have hated the most. Judge Hayes considered overturning the Base Load Review Act of 2007 which would mean SCE&G could no longer charge ratepayers for nuclear projects before those projects were even completed. If the law was overturned then SCE&G would be on the hook for $2 billion to the ratepayers. One would think Mr. Strom would have gone out of his way to make sure Judge Hayes overturned the law.
That didn't happen.
Instead, executives were allowed to walk away with millions, the ratepayers are still on the hook for billions and Mr. Strom, presumably, got his payday.
Now, we here at the Daily Counter aren't mathematicians but we do have some common sense. If the "settlement" puts ratepayers on the hook for over $2 billion but the return to the ratepayers is $2 billion and the executives walked away with millions then SCE&G executives essentially got paid to be sued. You read that correctly. If you place all the money figures on a sheet of paper then you'll find that this is essentially what happened. This is Pete Strom's idea of a fair settlement and this man wants to fix courts and judges. The attorneys involved in the case, including Pete Strom, dropped the suit and settled. The lawyers and executives involved got paid handsomely while the ratepayers are the ones who got hosed.
Lawyers have a tendency to pull in a huge cut from their cases. How much do you think Pete Strom earned from a case involving billions of dollars? Well, one thing is for certain. He probably earned a lot more than the ratepayers.
Representative G. Murrell Smith
If you thought that our section on Mr. Pete Strom was long then you haven't seen anything yet. The person you see to our right is Sumter County District 67's very own Representative G. Murrell Smith.
Time and time again several have come forward to the Daily Counter professing that if someone wanted to see the face of corruption in South Carolina, the face of dirty dealings, backroom deals and kickbacks from former and current employment ventures then look no further than Rep. Murrell Smith.
For example, one of the things that Pro Publica outlined was the political/judicial nepotism that plagued the South Carolina judicial system in the past and is currently still in full swing. If someone is aware that there are serious allegations of corruption where even the government had to make a statement then it is pretty interesting that Rep. Smith has ties to several questionable business ventures that appeared to have benefited him.
There is a reason why we used that pharmaceutical example above. Let's revisit that example.
Let's say you had a politician who is a partner in, not one, not two but actually three different medical equipment businesses. This person just so happens to be the chairman of the South Carolina House budget subcommittee that controls the budget for the South Carolina Department of Disabilities and Special Needs. That funding usually comes as a combination of funds from both the state of South Carolina and the federal government but it is that House subcommittee which would set the budget and control that budget.
Rep. Smith, essentially, has the power to shut out the competition if he is, not only one of the people controlling the budget for a part of the South Carolina government that would require loads of medical equipment but he could essentially bankroll himself while in governance. If you had any doubts that this is exactly what Rep. Smith is doing then consider the following information from Greenville News.
He serves on the board that sets agency directors' salaries and has also represented various county disabilities agencies when some of their clients have filed lawsuits against them.

Smith states in his most recent ethics filings that his law firm has received more than $400,000 from the state Insurance Reserve Fund for various legal cases and one of his medical equipment companies has received more than $119,000 from the Medicaid agency.

Greenville News. https://www.greenvilleonline.com/story/news/2017/09/19/lawmaker-oversees-ddsns-budget-defends-ddsn-providers-court/391871001/
So, let's make sure we have everything correct. This man is on boards where the budget is set for parts of the government that require equipment from the kind of companies he is a partner of and to make matters worse we actually have dollar amounts where some could make the argument that Rep. Smith has strategically positioned himself to never have to utilize one of South Carolina's homeless shelters.
This man is supposed to help reform the broken judiciary system here in the state of South Carolina when, many have said, he is the shining example as to why that reform is needed in the first place. This isn't a case of a man living too long to look into the abyss and become a monster. Instead, one could argue that this is the case of a man so profusely corrupt in his day to day interactions and business dealings that the abyss wouldn't even look back at him for fear of becoming too corrupt.
Representative Todd Rutherford
Now we move onto Representative Todd Rutherford.
Let's perform a quick thought experiment.
Suppose you had a lawyer who defended a person who flat out murdered another individual and that lawyer appointed the same judge, let's just, Judge Eugene "Bubba" Griffith, they defended their client in front of?
Would you say that's a pretty big conflict of interest? Something fishy might happen?
Well, what would you say if that lawyer's client via that same judge, Judge Griffith that lawyer got onto the bench managed to get a 30-year minimum (still a lot of time) when others with legal representation in court have gotten life sentences for the exact same offenses?
Now, suppose that same lawyer got that judge on the bench and that judge is known to do some questionable things.
This judge has been known to seal documents even when it seems like those documents would be of the public interest.
This judge has given minimum sentences to the clients belonging to the people who put him on the bench.
This judge gave Christopher Massey 20 years in prison for burglary related crimes, which is, by the way, quite a lot of time but nobody died during the commission of his deeds. Yet, in a case where someone is now dead, that person gets the minimum sentence for the deed. Perhaps Christopher Massey should've retained Rep. Rutherford if it is true that this judge just adores the representative with all his heart.
The questions about his Euro-trip with Rep. Murphy and Judge Murphy mostly revolve around the optics. However, the better question some people are asking is how in the world can this man directly benefit from this person being on the bench?
Then again, some have said that it's easy to see how Rep. Rutherford could stomach being in the midst of corruption. After all, he belongs to a state that doesn't seek minimum sentences for drug trafficking but does when it comes to murder. At least, that's the reality the judge Rep. Rutherford helped to bring to judicial power would deliver.
Is this the judicial merit selection committee? We hope you now have some questions about this committee and you, the reader, will realize that if these people are the ones selecting judges then it comes at no surprise South Carolina judicial system is the dumpster fire that it is.