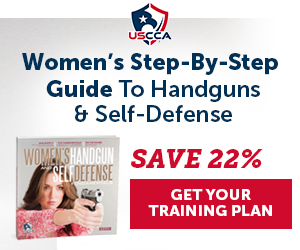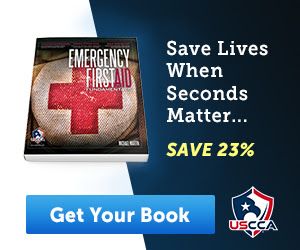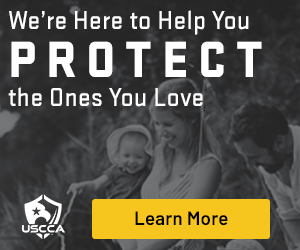 In May 2016, Steven Houser wrote an op-ed for Myrtle Beach Online. The piece is titled, "Time to replace Sen. Luke Rankin." In that article, Houser reveals a troubling set of patterns exhibited by Senator Rankin. It is the details in this article that earned the senator the nickname "Racket Rankin."
"Finally, based on recent Facebook postings, the Senator has repeatedly refused and/or made excuses to not debate his campaign opponent prior to the primary. Why is a candidate who has accomplished so much (his evaluation) frightened of debating the issues, defending his legislative record, stating his principles, and answering questions from citizens? Again the voters must ask why a legislator of so many supposed accomplishments suffers from so much trepidation when asked to discuss his record and his current policies?"

Steven Houser. Myrtle Beach Online.
The story of Racket Rankin doesn't begin in the year of 2020.
To fully explain this story we have to go back to the years 1989 to 1999 during an event that would be known as Operation Lost Trust.
Operation Lost Trust
During the event named after an FBI investigation, various members of the South Carolina General Assembly were arrested. Lobbyists were also arrested. This controversy is still considered in many parts of South Carolina to be the biggest political scandal in the state's history.
The result of this event was a restructuring of the South Carolina government including giving the governor more power and a strengthening of the governorship. Other reforms, including new laws about campaign financing, were meant to stop the tidal wave of corruption the FBI investigation revealed.
In 1993, the South Carolina General Assembly passed a bill that granted the South Carolina governorship a third of its power. State agencies were condensed down to smaller sizes while others were outright eradicated with agency heads losing their jobs.
The legislature gained the ability to appoint judges as a result of this bill.
"On February 23, 1993, a bill was introduced to the South Carolina House of Representatives to restructure the state government. Up to this point, the governor of South Carolina had largely been a ceremonial figurehead with limited power. However, after Operation Lost Trust, the General Assembly voted to give the governor what was essentially a "third" of its power. According to The State, the main newspaper of Columbia, South Carolina, "the legislation condensed 75 agencies into 17, and let the governor hire and fire the directors of 11. The legislature maintained its power over education, road construction, and environmental regulations while giving the governor power over agencies that imprisoned people, managed healthcare, and collected taxes for the state. South Carolina is still considered a "legislative state" with the General Assembly maintaining a large proportion of power over the governor's appointments as well as the ability to appoint judges." Wikipedia
You might be wondering what does all this has to do with our friend South Carolina Senator Luke Rankin. You may notice the point in mentioning Operation Lost Trust as we do a comparison from the point Senator Rankin entered South Carolina politics until the present day.
Luke Rankin is on several committees in the South Carolina government. The whole point of some of these committees, as the above quote would show, is to prevent situations that cause the FBI to investigate South Carolina politicians and promote an environment free of corruption, nepotism, favors, and lawlessness. Senator Rankin in on multiple committees and a man should always be judged by his works.
So, if any of these committees have either caused harm, have been derelict in duty or flat out ineffective then that would fall directly at the feet of Senator Rankin.
With Friends Like Luke…
Senator Rankin entered South Carolina politics in 1992. Some may not be aware that Senator Rankin used to be a Democrat but would later switch to a Republican. You see, back in those days, the Democrats were doing pretty well in South Carolina but the scandal would hurt South Carolina Democrats. Many Democrats lost their seats in the General Assembly.
Senator Rankin, realizing being a Democrat in a state becoming redder, decided to make the switch to the Republican party in 2000.
To summarize his reasoning for changing parties:
"Because of recent rules changes in the South Carolina Senate, which require key leadership positions and committee assignments based on party affiliation as well as seniority, I am now certain that the needs of Horry County can be better served if I am a member of the majority party."
In other words, Senator Rankin switched parties, not because it was the best decision in terms of political ideology, but more due to his desire to be on committees. If he was a Democrat and with the memory of Operation Lost Trust still in everyone's memories then he wouldn't be serving on so many different committees and chair his committee.
If this man would so quickly switch parties, not because of any quoted political differences, but as a game of political musical chairs to gain a seat on committees then one has to question his idea of loyalty. A fundamental lack of loyalty to one's party doesn't promote the idea of loyalty to constituents. If this man could do this to a political party with millions of dollars in campaign funds to spare then one could say he'd do it to the people of South Carolina if there is a single green dollar to be made.
Senator Rankin has made a lot of green dollars. This part of the story requires us to go back even further into the past of Racket Rankin.
Judge O.A. Rankin
Judge O.A. "Rock" Rankin is Senator Luke Rankin's father.
His father passed away in 2014. A dock in Conway, South Carolina was dedicated to his father's name. But in that writing about the name dedication, we can find some interesting facts.
""We are extremely blessed to have a tight family unit, and that's what our father preached to us as well. The community knows that and the city knows that, and we are just so proud to be a part of that community," says Senator Luke Rankin, the son of Judge Rankin.

Taylor Newell, with the City of Conway, says Rankin passed away on April 16, 2014 after decades of working in the city. He moved to Conway in 1952 to practice law. In 1975, Rankin became an Horry County Judge. He later served as a Special Circuit Judge until 1979, when he returned to a private law practice. Rankin was a member of the First Baptist Church of Conway, President of the Conway Rotary Club and Elk's Club, and chairman of the Horry County Democratic Party for over a decade.

Newell also says Judge Rankin was known as a "people person." "While serving as judge, he would encourage jurors to bring food from home to share with the fellow jurors.""
We know that Judge Rankin taught his son very well about legal and/or political matters.
What we find concerning is that a judge was the chairman of the Horry County Democratic Party. Usually, judges are discouraged from taking such positions because those with such partisanship shouldn't serve in any judicial capacity. Heavily partisan judges tend to let that partisanship affect judgments.
Senator Rankin must have been witnessing both his father's judicial work and political activism. This has a lot to do with why Rankin is such a well-polished politician. If one considers the political and judicial advice Senator Rankin would have surely received along with the fact that he is a lawyer which is one of the most distrusted professions in the world then the picture painted is Senator Rankin as the ultimate political opportunist and political vulture.
Controversies
Senator Rankin has been apart of several controversies that explain why we call him Racket Rankin. Take a look at all the controversies this man has been involved in or made statements on. Decide for yourself if Luke Rankin can be trusted in political office.
Senator Rankin Confirms Judge Charged W/ DUI & Driving on Wrong Side of Road
In April 2010, Magistrate Judge Bradley Mayers was charged with DUI. Judge Mayers was also seen driving on the wrong side of the road. ABC News 15 first covered this incident.
NewsChannel 15 has learned a magistrate judge in Conway was charged with DUI first offense and driving on the wrong side of the road.

Bradley Mayers, 48, was arrested Thursday night around 11:30 at 62nd Avenue North and Ocean Boulevard in Myrtle Beach.

Horry County court records show Mayers asked for a jury trial on the charges on Friday.
One would think that Senator Rankin, being the vice-chairman of the S.C. JMSC, wouldn't allow a judge like Judge Mayers back onto the bench.
To your surprise, you may notice that Judge Mayers is on the active roster for judges. So, to everyone who has ever been punished for drunk-driving, there is a judge among you who understands your pain. This blatant level of hypocrisy was allowed by none other than Senator Rankin.
Political Favors & Ethics
How does Senator Rankin feel about ethics? Here is a quote from Senator Rankin in 2013 where he talks about the people of Horry County that he represents not being interested in ethics reform.
"They're talking about infrastructure. They're talking about education. They're not talking about how industries are not coming to Horry County … because our politicians look to be in it for themselves; they ain't talking about this. … They want to talk about jobs."
This senator believes that the people in the county that he represents aren't talking about ethics reform.
The South Carolina Policy Council outlined a situation that reveals just why Senator Rankin is flat out wrong about a desire for ethics reform in South Carolina. Senator Rankin sits on the Transportation Committee. He claimed that people in his county weren't talking about ethics reform although a South Carolina politician, Senate Pro Tempore Sen. Hugh Leatherman, had a concrete company that made millions from road construction via state transportation contracts.
"New financial disclosure forms show Senate President Hugh Leatherman — considered South Carolina's most powerful politician — is getting more than dividends from a concrete company that has made millions of dollars from state transportation contracts.

He's getting a regular salary, too.

The reports, expanded as part of an ethics reform bill passed last year, force lawmakers to reveal more sources of their income, along with where their families make money. But they do not require lawmakers to tell the public how much they collect from employers, their businesses or investments."
Now that we know this information and now that we know Senator Rankin claims people aren't discussing the many ethical concerns the people in his county may have then that leaves some questions.
Is Senator Rankin resistant to judicial and ethics reform because according to the Center for Public Integrity he receives legal fees from the judges he selects?
"At least 24 present and former legislators who also have worked as lawyers, including House Speaker Pro Tem Tommy Pope and Senate Ethics Committee Chairman Luke Rankin, reported more than $16 million in legal work representing people, business or government bodies in government matters, such as worker's compensation claims, adoptions, or land use issues, since 2009."
Perhaps this is the reason why he is claiming his constituents aren't interested in ethics reform? Is it because those reforms would mean that politicians such as himself would be inconvenienced?
It would appear that Senator Rankin is no stranger to political favors. Senator Rankin is a rich man and it is partially because of his law firm, other sources of income (no doubt legal), and, some have said, from giving out political favors and receiving favors in return.
"Liberal "Republican" Luke Rankin – the chairman of the South Carolina Senate's powerful judiciary committee – paid embattled political consultant Richard Quinn a whopping $270,000 in the weeks leading up to his reelection victory last spring.

The vast majority of that cash – $200,000 – flowed from candidate to consultant without "Republican" primary voters in Horry County being the wiser, too.

According to records filed with the S.C. State Ethics Commission (SCSEC), Rankin's first payment to Quinn was made on April 2, 2016.   The former Democrat spent $40,000 with the firm – ostensibly for "voter contact mail, TV production, digital advertising, research and campaign consulting."
Below we will discuss the failed SCE&G nuclear project but there is something you should know about that situation.
Senator Rankin, along with other South Carolina politicians, formed a committee that was sent to investigate the failed nuclear project. Keep in mind that the main council who represented the ratepayers during the fiasco was none other than Pete "J.P" Strom.
You might also be interested to know that Mr. Strom serves on the South Carolina Judicial Merit Selection Committee that selects judges. Senator Rankin and Senator Sabb also sit on that committee. It has come to our attention that it may not have been an accident that Mr. Strom scored a case worth billions of dollars.
Coincidence? Maybe.
Judicial Reform
Senator Rankin is the vice-chairman of the South Carolina Judicial Merit Selection Committee or SC JMSC that selects judges based on "merit". This committee came as a result of Operation Lost Trust. This is a committee that is comprised of both South Carolina lawmakers and a few non-politicians.
If you want to see the quality of judges that Senator Rankin is selecting you need only look at the opinion of fellow South Carolina Republican and S.C. Rep Tommy Stringer.
S.C. Rep. Tommy Stringer is asking fellow members of the House Oversight Committee to look into the S.C. Commission on Judicial Conduct. This follows an investigation earlier this year by The Post and Courier's Joseph Cranny and ProPublica, which found that the commission hasn't recommended public action against a single circuit judge in the past two decades, despite more than 1,000 complaints.

It's unclear whether the Oversight Committee has jurisdiction over the court's disciplinary body, but if nothing else, legislative interest should push the Supreme Court to act. It is simply not possible that circuit judges are so flawless that not one of them has done anything in the past 20 years that merits so much as a public reprimand.

Indeed, Columbia's State newspaper reported just last week that one circuit judge made Facebook posts in 2016 that denounced the "liberal left," "illegal immigrants" and the "left wing main stream media" — clearly political opinions a judge should keep to himself. While this raised questions from the Legislature's Judicial Merit Selection Commission — and led Judge Thomas Russo to withdraw his bid for reelection — it didn't produce any public response from the Judicial Conduct Commission.
Political Assassination & Corporate Media
Senator Rankin has hired organizations to belittle political opponents on behalf of others. In other words, the same tactics that one would expect from a lobbyist or shifty activist organization was something that Luke Rankin directly engaged in. Many South Carolina Republicans have spoken at length about how the media politically assassinates the character of Republicans across the country. Perhaps the South Carolina GOP should consider the actions of Senator Rankin and decide if he is a good representative for the party.
"S.C. Senator Luke Rankin successfully hired Richard Quinn's [father of Rick Quinn] firm last year to belittle Governor Nikki Haley supported challenger Scott Pyle with a series of Gomer Pyle T.V. ads largely run on local Myrtle Beach Area  Chamber of Commerce corporately funded media.  Horry County Council Chairman Mark Lazarus was the Rankin campaign manager."

David Hucks. Myrtle Beach News SC.
SCANA Scandal
Senator Rankin played a role in the failed nuclear reactor projects. Santee Cooper and SCANA managed to snuff out close to $10 billion out of ratepayers. This failed project had announcements on radio stations and television commercials. Billions of dollars were involved and the people of South Carolina had to suffer as a result. Those like Senator Rankin, not only allowed this to happen, but he played a pivotal role in legislation to push along the failed project.
Since we are on the topic of corruption and dirty dealings we need to discuss a situation that some have said rivals Operation Lost Trust. It just that some politicians, many have said, don't want you to realize this.
Senator Rankin along with Senator Ronnie Sabb and others were apart of a committee that investigated the situation.
Luke Rankin could have known about the situation beforehand. The connection here that Senator Rankin probably doesn't want you to make is the above quote from David Hucks from Myrtle Beach News SC about the Rick Quinn probe. Rankin hired Quinn's father, Richard Quinn, to run ads against Scott Pyle.
That isn't where the story ends.
Rick Quinn is the other part of this story.
A state judge Monday sentenced former state Rep. Rick Quinn, R-Lexington, to one year in prison and then suspended that sentence.

Instead, Quinn will have to do 500 hours of community service — "public service," Circuit Court Judge Carmen Mullen said — and serve two years of probation after pleading guilty to one count of misdemeanor misconduct in office.

Quinn, 52, who resigned from the House in December as part of a plea deal, also was fined $1,000. He could have received up to one year in jail.
In other words, Luke Rankin is mixed in with Rick Quinn. Senator Rankin used Rick Quinn's father for political assassination television advertisements and all that time former S.C. Rep. Quinn was engaged in his illegal activities. Hiring an organization to put out negative ads in of itself is not suspicious. Doing so while Rick Quinn was behaving like a Batman villain is a different story entirely.
What does this have to do with the SCANA situation?
Quinn had connections that went as far as SCE&G but also Rankin & Rankin and Senator Luke Rankin himself. This would mean that, not only should more questions be asked about Senator Rankin and Rick Quinn, but also more questions about Senator Rankin's knowledge of the failed nuclear plants. If Rankin is strategic enough to hire an organization to print negative ads then one could ask why wasn't such careful research applied to the failed nuclear plants?
After all, this man's father was almost certainly a political strategist so Senator Rankin gained some sort of investigative skills. He sits on a committee that selects South Carolina judges so one would think he would have some of the qualities of the people he selects. He is a lawyer so one would think he can investigate things or discover facts as any decent lawyer should be able to do. Yet, none of those skills gained from his natural ability or experience were utilized to discover what many South Carolinians had been complaining about for quite some time.
But Luke Rankin didn't notice any of the complaints. At least, he didn't think any of them were relevant as we know people were complaining about rising energy costs and the nuclear plants not looking like a worthwhile investment.
Complaints got ignored or weren't noticed. Yet, Rankin used Rick Quinn's father to run political advertisements. Ignore bad dealings on one end but then completely use someone close to the source of corruption.
Instead of the problem caused by the failed nuclear plants being averted due to good lawmaker ability, we find that Senator Rankin investigated the situation later with S.C. Senator Ronnie Sabb. A special committee was organized just for this purpose because if there is one thing Senator Rankin loves it is the idea of the committee having a committee. He is investigating something that, through his connection to Rick Quinn, he might have been able to discover on his own. Not to mention the fact that people had numerous complaints against SCANA and SCE&G in particular for years.
The six PURC lawmakers currently serving on the Senate's or House's special committees investigating the V.C. Summer debacle include:
Sen. Thomas Alexander, R-Oconee and the PURC chairman. Alexander also chairs the Senate's Labor, Commerce and Industry Committee;
Sen. Luke Rankin, R-Horry and the Senate Judiciary Committee chairman;
Sen. Brad Hutto, D-Orangeburg;
Rep. Bill Sandifer, R-Oconee and the PURC vice-chairman. Sandifer also is chairman of the House Labor, Commerce and Industry Committee;
Rep. David Mack, D-Charleston; and
Rep. Mike Forrester, R-Spartanburg
Are we to believe that a man who the son of a political figure in Horry County, lawyer, politician and on investigatory committees didn't notice that the same firm had dealings with the same organization dealing with SCE&G? You may think that is a reach until you consider the other things Senator Rankin is involved in.
S.C. Judicial Merit Selection Committee (Vice-Chairman)
Senator Rankin is the vice-chairman of South Carolina's Judicial Merit Selection Committee that selects judges. This committee came as a result of Operation Lost Trust. The intention was to prevent private interests from influencing decisions for the merits of judgeship. At least, that's apart of the stated reasoning for this committee's existence.
As vice-chairman, Senator Rankin would have to take personal responsibility if you or any citizen of South Carolina has run across a bad judge.
A man should always be judged by his works. Therefore, let's give a little trip down memory lane to show the quality of judges that Luke Rankin selects.
Pro Publica performed a deep dive into the judicial system in South Carolina. They found that judges can have less training that a barber and yet sit on benches deciding court cases. This means that these judges had such a lack of qualifications when they appeared in front of Senator Rankin and his Judicial Merit Selection Committee. The judges who have less critical thinking skills and training than a space monkey are being passed along by Senator Rankin.
It kind of puts that whole dereliction of duty in the SCE&G fiasco in a completely different light.
They (judges) are overseen by political appointees, selected through a process that often places connections over qualifications. It's a system that's unlike any other in the country, and one that has provided fertile ground for incompetence, corruption and other abuse, an investigation by The Post and Courier and ProPublica found.

Over the past two decades, magistrates have accepted bribes, stolen money, forced themselves on women and sprung their friends from jail. They've flubbed trials, trampled over constitutional protections and mishandled even the most basic elements of criminal cases.

Their ranks include a Greenville lawyer appointed to the bench after siphoning thousands of dollars from accounts he managed; a Jasper County magistrate once accused of forging a title to a Rolls Royce for a fellow judge; and a magistrate who once threatened to beat up a defendant who had questioned his veracity in court.

A Post and Courier-ProPublica review of cases from across South Carolina uncovered instances of serious judicial errors or misconduct in 30 of the state's 46 counties.

State senators have near-total control over these judicial appointments. And they have stocked the courts with friends, political allies and legal novices while consistently turning aside efforts at reform. The system has remained virtually untouched for more than a century as the state's criminal codes have grown increasingly complex.

"The system is extremely antiquated," said Republican state Rep. Gary Clary, a former circuit judge from Clemson. "I'm shocked by it."
If you think that it's just Joseph Cranney and the Post & Courier who noticed the problems then think again. The State Newspaper also noticed all the issues and with a South Carolina Family Court judge in particular.
That judge is Richland County's, Monet Pincus. The story of Monet Pincus and Senator Rankin, in particular, is something of interest because someone tried to warn Rankin about Pincus but Rankin completely ignored and shut down important parts of the testimony.
Pincus presided over a case in 2014 involving a Richland county man, Matthew Younginer, and his children. Pincus ordered that Younginer's children be sent to Montana to what Younginer describes as a "psychological boot camp" at the cost of $38,000.
Judge Pincus appeared to believe that Younginer was alienating the children from their mother when that wasn't the case with any cursory view of the facts. Younginer says that his then 16-year-old daughter attempted to appeal to Judge Pincus directly to plead with that judge to not be sent to Montana against her will.
Not only did Judge Pincus not listen to the testimony of the daughter but Younginer says that Judge Pincus had his daughter's testimony stricken from the court records. This sort of behavior matches Judge Pincus' desire to seal up controversial cases in the past as outlined by Will Folks over at FitsNews as it concerns the John McGill saga.
There is an important detail to keep in mind. Matthew Younginer got the whole case vacated. When a court case is vacated that means it didn't even exist and no order in that particular case is valid. So, it would be very difficult to argue that he is just some angry litigant if he got the whole thing vacated.
That means he won against Monet Pincus and yet still wants her removed from the bench. He says he isn't doing it for vengeance but that he believes no parent or child should have to experience "ridiculous rulings from the bench that harms families."
On an unrelated point from the Matthew Younginer situation, it was discovered that Judge Pincus orders litigants to be drug tested at their own cost for marijuana consumption accusations despite the fact she was arrested before for the same substance. It wasn't Mr. Younginer who revealed this information but other litigants came forward and chose to remain anonymous. A positive drug screen can result in the termination of parental rights in South Carolina.
Monet Pincus went up for another judgeship in early 2019. Younginer and others appeared to testify against Judge Pincus so that this judge couldn't get the judgeship she was seeking. Senator Rankin presided over the proceedings and we have obtained a copy of those transcripts.
Younginer says that during one exchange he attempted to present evidence that Senator Rankin asked Younginer for. He says that this information would have revealed that Judge Pincus potentially committed perjury during the proceedings Younginer was shut down by the senator.
Mr. Younginer provided a Judicial Merit Selection Committee (JMSC) hearing featuring himself, the JMSC and Judge Pincus herself. In one part, Younginer revealed to the JMSC that Judge Pincus read from a sealed file. This would mean that Judge Pincus would have to have unsealed the file to read from it. There is an exchange in the proceedings that points to this reality.
This exchange is between Judge Pincus and Senator Rankin.
The strangest part about the Pincus saga as it concerns Senator Rankin is all of the evidence the senator ignored to allow Judge Pincus back to the bench.
Matthew Younginer's daughter wrote a series of journal entries during her experience of being removed from her home and flown to Montana against her will. Read the letters.
On December 12, 2018, according to files provided by the JMSC, Matt Younginer presented his complaints against Judge Pincus along with the above letters to the JMSC where Senator Rankin is the vice-chair. Yet, somehow, Senator Rankin and the SC JMSC decided to go ahead and confirm Judge Pincus.
Senator Rankin had access to all of these letters written by this 16-year-old girl. The young lady who wrote those letters during her experience of being removed from her home against her will is now an adult who is saying the same kinds of things.
Judge Pincus and all the things revealed about this judge isn't the most ridiculous or peculiar news about judges in South Carolina. One should consider the types of judges that Senator Rankin places on the bench.
Judges have weed arrests and yet drug test litigants with zero arrests. Some judges have less training hours than a barber but are allowed to become a magistrate. Some judges give probation to men who get caught in pedophile stings by police when there are people serving time for simple possession of a substance.
Pro Publica performed an investigation into the South Carolina Judicial system to see if judges were qualified to serve on the bench. Their results were both shocking and horrifying.
"New magistrates are given only the briefest of orientations: inductees observe five civil and five criminal cases, and do 57.5 hours' worth of hands-on training (compare with SC barbers, who do 1,500 hours' worth of training!).

Apart from having a high-school diploma and a four-year college degree (in any subject), SC magistrates are expected to pass a "competency test" that can be sat in less than an hour and whose problems include "which number is larger" and "which date is most recent." Multiple magistrate judges have failed this test, multiple times, and the state claims that the records of these failures and re-takes is confidential and will not disclose it in response to public records requests.

A typical magistrate is someone like Arthur Bryngelson, a construction worker who was appointed thanks to his work as Dorchester County GOP chairman. Bryngelson had no background in law and later realized that he had repeatedly breached judicial ethics rules in his courtroom, where he had heard over 3,000 cases, a situation he blamed on "a lack of education." Bryngelson turned himself in to the Office of Disciplinary Counsel and subsequently resigned."
Does the above quote put the whole idea of "judicial merit" into question? By what standards is Senator Rankin and his committee selecting these judges? When one reviews a judge like Monet Pincus and reviews the results of the Pro Publica investigation along with other investigations such as the State Newspaper then anyone could argue that Senator Rankin has been derelict in his duties.
NPR interviewed Post & Courier reporter Joseph Cranney about the Pro Publica report. The exchange revealed some shocking details.
CHANG: So I understand that not all states have magistrate judges. What do the magistrate judges in South Carolina do specifically?

CRANNEY: They handle the bulk of the state's criminal and civil cases, everything from traffic tickets to DUIs to civil cases, including evictions. And they're basically just in charge of clearing dockets so that other judges in the state have the time to handle more serious matters, like felony cases and major civil cases.

CHANG: OK. So I want to get into some of your reporting here. You found that nearly 75% of South Carolina's magistrate judges do not have law degrees. How do you qualify to become a magistrate judge in South Carolina, then?

CRANNEY: They preside with very little of the traditional qualifications of a judge. They don't have to be lawyers. A requirement passed by the state in 2005 mandated that they have a four-year degree. Other than that, they have to pass basically a basic competency exam.

CHANG: Huh. Is it a legal test?

CRANNEY: It sure is not. It's a commonsense test. I actually took the test.
Read the above quote as many times as you'd like. This is the level of dysfunction that is allowed to fester in South Carolina courts and Senator Luke Rankin, the man who is chair of the committee that selects judges, is at the very center of it. There are judges here who don't have law degrees. According to the findings provided by Pro Publica, nearly three-quarters of all South Carolina magistrates don't possess a law degree.
Let's put that into context.
If you get into trouble you'd seek a lawyer. The reason why you'd seek a lawyer is that lawyers have law degrees and have based their respective state bar exams. Now, imagine a situation where you have a lawyer who may have just passed their bar exam and isn't old enough to rent a car. Yet, that lawyer is more educated in the subject of law than the judge.
All the judge controversies and the investigations by media organizations have revealed that either Senator Rankin is complicit with this level of corruption, negligent, and/or he doesn't understand how to do his job.
South Carolina Education
Senator Rankin sits on S.C.'s Senate Education Committee. That means that all the education mishaps that have occurred in South Carolina have Luke Rankin partially to blame. Any failure in the South Carolina education system is a failure of every politician involved.
If you were to review the various websites belonging to government agencies, research groups, and media organizations who rank educational achievement, school conditions and quality of teachers you'd find something troubling. South Carolina schools, as compared to most states, are struggling. Some could say these terrible results are thanks, in part, to the negligence of those like Senator Rankin.
Let's review the current status of South Carolina schools as compared to other states. Multiple sources will be utilized for this exercise.
The Nation's Report Card is a resource that can be used to rate any state by a series of metrics that are tracked from Grade 4, 8 and 12. This site provides a detailed breakdown with pictures to explain where your respective state is in terms of educational success or failure. Each metric is based on data provided by the state itself.
Here are the findings from South Carolina. Decide for yourself if these are the results that someone like Senator Rankin should be producing.
According to the Nation's Report Card, in 2015 South Carolina had at least 13 jurisdictions with 4th graders who performed significantly lower than average 4th graders in other states in science.
If you think the above picture is horrifying then what could be even scarier is some of the scores South Carolina 8th graders received in various subjects. Almost every one of the scores is being shown as below average as compared to all 50 states and territories. The interesting part about these numbers is the fact that, according to the Nation's Report Card, in previous years 8th graders in S.C. have either performed below average in multiple subjects or there weren't any improvements worthy of being mentioned in detail.
It wasn't just the Nation's Report Card that noticed the problems in South Carolina.
Insider found that South Carolina's Pre-K to 12th grade was ranked 41st out of 50. They also found that South Carolina was 46th out of 50 for higher education.
In 2018, USA Today wrote an article depicting the best and worst states for education. What USA Today revealed about South Carolina may be cause for alarm.
"South Carolina allocates about 3.9% of taxable resources to education, more than most states and more than the 3.3% U.S. average. Despite education spending accounting for a larger than typical share of state resources, South Carolina is relatively poor, and as a result, the state spends less monetarily on education than most states at $11,178 per pupil per year — which is about $1,350 less than the average per-pupil spending across states.

As is often the case in states with relatively low per-pupil spending, South Carolina's standardized test results have considerable room for improvement. For example, only about 1 in every 4 eighth-graders in the state are proficient in math, one of the smallest shares in the country. Further, the state's eighth-grade math proficiency rate fell by 1.5 percentage points between 2003 and 2016, the largest decline of any state. Additionally, only 27.8% of eighth-graders in South Carolina are proficient in reading, below the 32.7% U.S. average."
In 2o18, Forbes published an article that also depicted the best and worst states for education. Forbes rated South Carolina as 40 out of 50.
Transportation
Senator Rankin sits on the S.C. state's Senate Transportation Committee. There is no need for long explanations to explain how ineffective S.C. politicians like Senator Rankin have been at fixing the state's infamous pothole epidemic. If anyone were judging Senator Rankin based on the amount of potholes that litter the state then any reasonable person would have to conclude that this man has been an utter failure as a politician.
Conway, S.C. should be particularly concerned with Senator Rankin's failure to fix potholes since this has been a problem for quite some time.
In 1985, CBS Evening News aired a special about America's pothole problem that featured Conway, South Carolina. Charles Kuralt who represented CBS visited Conway, S.C. to observe the third-annual "Pot Hole Festival." This festival featured residents of Conway filling potholes because the problem was that bad.
Here is a video about the subject.
On November 15, 2019, WIS News 10, a local South Carolina news station, reported that according to a Consumer Affairs study that South Carolina's road was rated as the worst in the entire United States of America.
Here are some pictures of some of the many potholes located in South Carolina. As you look at these pictures think about Senator Rankin's job effectiveness being lost in a sea of potholes.
Conclusion
None of the things mentioned above about Senator Rankin should be the results of an honest, trustworthy and respectable politician. One would expect these results, questionable connections, the appearance of negligence and dereliction of duty, and political vulture-craft from a Batman villain.
This man is a career politician who switched parties when it was convenient to gain access to positions. He has profited via his law firm with the very same judges he helps to put on the benches of South Carolina. He has been involved in several questionable donations and donations received.
The conclusion?
Feel free to reach your conclusions.