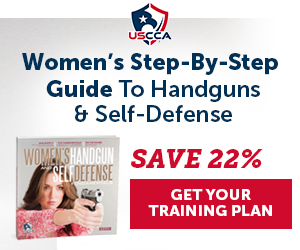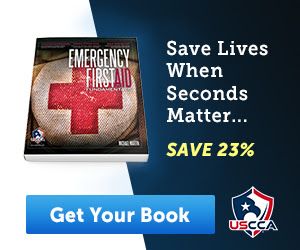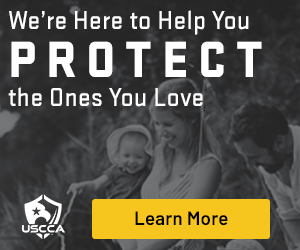 South Carolina House Representative Gary "Slick" Simrill (R-York) is a politician that has caught the attention of The Daily Counter. We first read about Representative. Simrill via FitsNews. Mr. Folks wrote at length about a verbal sparring match between Rep. Simrill and another South Carolina Representative.
We decided to take a closer look into some of the things that Slick Simrill has been involved in and inform the public about why a used car salesman might not be the most trust worthiest of people.
---
Alcohol Age Controversy
On August 3, 2009, WBTV reported that Representative Simrill wanted to lower the drinking age in South Carolina to 18.A debate can certainly be had about the merits of what Representative Simrill wants to do.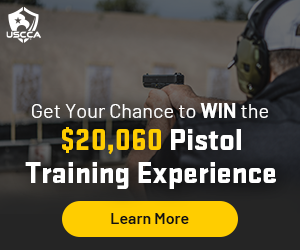 However, the issue here is that Representative. Simrill didn't go out of his way to inform the voters of South Carolina that he has a conflict of interest. This publication feels that Rep. Simrill cares more about lowering the alcohol purchasing age, not due to practical reasons but his decision was more related to financial reasons.
The Daily Counter will provide the reader a link to Rep. Simrill's Follow The Money page by clicking here. Follow The Money is a Nationally recognized website that keeps track of campaign donations of any U.S. politician in any state or territory. If you were to click on the part that says "Top Industries" you'll see all the donors separated by the types of industries those donors belong to.
Beer and wine companies are in the top 10 donor types who donated to Rep. Simrill's campaign over the years. According to Follow The Money, beer, wine & liquor companies and/or organizations have donated to Rep. Simrill 24 times. Some of those companies and organizations include Anheuser-Busch, The South Carolina Beer Wholesalers Association, Wine & Spirits Wholesalers Association of South Carolina, and B&B Distributors (29 B&B employees are Cicerone Certified).
Rep. Simrill made this suggestion even though South Carolina has been consistently ranked as one of the worst states in the United States for DUI incidents.
On December 31, 2018, ABC News 4 reported that South Carolina ranked as the second-highest state for drunk-driving deaths in the entire country. This means that this ranking was probably similar to previous years as spikes in drunk-driving incidents don't appear overnight. People were and still are dying in South Carolina due to drunk-drivers. Rep. Simrill wanted even younger drivers to potentially consume alcohol and some might say it wasn't due to an argument about military service but more to do with campaign donations.
What cannot be ignored are the obvious conflicts of interest. Rep. Simrill has a financial incentive to not care about why the drinking age as much as the financial benefits involved.
---
South Carolina Gas Tax Hike & What Slick Simrill Didn't Tell You
On January 27, 2017, Bill Davis of The State House Report reported that Rep. Simrill wanted a gas tax hike in South Carolina.  South Carolina ranks 17th in the Nation for the highest taxes.
Many took exception with Simrill wanting this tax hike due to his involvement with the automotive industry. Simrill is a used car salesman in his private job. Perhaps this is where he gets his allegedly slick way of speaking.
He would have to be a masterful salesman to try to sell gas tax hikes he could easily afford while South Carolinians would have a harder time paying at the pump.
According to the State House Report, the bill would:
Increase the motor fuel user fee two cents a year until 2022, resulting in $401 million by year five,
Increase motor vehicle registration fees, resulting in $25 million a year,
Charge $60 a year and $120 a year for hybrids and electric cars to offset their roads use, bringing in $1.35 million,
Eliminate the current motor vehicle sales tax, and replace it with a 5-percent "fee" capped at $500 upon sale, resulting in $70 million
Charge taxpayers with vehicles purchased out of state but registered in South Carolina a similar 5 percent fee, capped at $250, resulting in $120 million annually,
And charge a "motor carrier road user" fee on all truckers using South Carolina roads, instead of property taxes, in hopes of capturing some out-of-state money.
What Rep. Simrill didn't reveal was that he had a good reason to want the gas tax hike. The Daily Counter has discovered that during more than 20 years there have been numerous gasoline companies, some of these gasoline giants, have donated to Rep. Simrill.
In 2016, Rep. Simrill received money from the Marathon Petroleum Company. That is more of a direct example of this man's re-election campaigns being partly fueled by fuel companies.
Overall, he has received large amounts of cash for his campaign from energy companies including but not limited to Duke Energy, South Carolina Electric Cooperatives (SCE&G), Progress Energy, Walmart (Associated with Murphy's gas stations), and the Petroleum Marketers Association of South Carolina. That last one might be a little too obvious.
In 2019, Greenville Online News reported that South Carolina was the 8th worst place to raise a family due, in part, to how poor the state is. This is why this state needs lower cost of living because if things like fuel prices were to rise the poor would simply become poorer. Truck drivers and truck companies would feel the financial pain that would inevitably be transferred onto the consumer.
Quoted from Greenville Online:
"…the Palmetto State ranked 41st for median family income, 39th for the share of families living in poverty, and 38th for the share of families getting food stamps."
To make money, companies will have to increase the price of their products. The consumer has to pay for the increased price of these products while at the same time that consumer has to pay increased fuel prices. This means the consumer will have less money to purchase a product and will inevitably complain about the price of the product because they're also being financially hassled at the pump. This would affect almost any business that utilizes commercial vehicles, including aircraft, which would, in turn, affect the customer.
In a state where food stamp use is high, poverty is high and incomes are lower than most other states Rep. Simrill wanted to also raise gas taxes. Perhaps the reason why so many in South Carolina are on food stamps and have a hard time making ends meet is that the citizens have to rely on the honor of a used car politician.
The people of South Carolina have every right to know that this man wanted to raise their taxes by raising the price of fuel while he has been getting cash for his campaigns for more than 20 years from gasoline and energy giants. Rep. Simrill has also received donations from big banks but he doesn't appear to read anything those banks put out in terms of falling gas prices.
In October 2015, J.P. Morgan Chase provided a detailed list of why falling gas prices is good for the consumer. One would think that this company would know how to stimulate an economy versus a used car politician.
Quoted from J.P. Morgan Chase:
"The decline in gas prices since 2014 will save the average American household $700 in 2015 according to U.S. government projections. At a time of slow wage growth, this boost in discretionary income is significant.
A big question, though, is how individuals are spending that money, if at all. Until now, the answer to that question has come from surveys or estimates based on aggregate data and has indicated that less than half of the money saved at the pump was spent. However, this report by JPMorgan Chase Institute shows that individuals are spending roughly 80% of that extra money. With lower gas prices expected to last through the year, this extra disposable income is fueling consumer spending on categories other than gas."
If you ever wanted to know what a punching bag feels like daily then just imagine being a citizen of South Carolina knowing this information about Rep. Simrill. This publication believes you don't need much of an imagination to figure out who the victim is in this situation.
---
SCE&G Scandal & Donations to Simrill
You might have noticed that we mentioned that SCANA, SCE&G, Duke Energy and several other energy giants have donated to Rep. Simrill's campaign throughout the years.
Recently, there was a failed nuclear project that cost the energy ratepayers (common citizens paying for utilities) billions of dollars. Many in South Carolina have asked how could this have happened and where was the S.C. lawmaker oversight that could have prevented this situation. The question could be asked if there was a financial incentive involved for Rep. Simrill.
According to Follow the Money, the SCANA Corporation has donated $1,291,261 to different politicians over 24 years. That is more than a million dollars given out to politicians and their campaigns. If there is a scandal that results in indictments then perhaps those politicians were paid for their silence.
Rep. Simrill would certainly fit the bill of a politician who might have been paid to keep his mouth shut about energy rate increases, failed nuclear projects and the abuse of South Carolina citizens at the hands of an energy company.
---
Continued S.C. Road Shenanigans Via Simrill
In 2015, The State House Report stated that Rep. Simrill wanted the gas tax hike to supposedly fix S.C. roads.
S.C. politicians have been promising to fix S.C. roads for decades. Some people reading this article may be a senior citizen who was given the same promise of great S.C. roads as a child. Rep. Simrill wanted to do this at the cost of raising S.C. gas taxes. The cost of living in S.C. is low thanks in part to the low prices at the pump. S.C. is not a rich State by any stretch of the imagination and the same is true for many of the State's Citizens.
Rep. Simrill is much like S.C. State Sen. Luke "Racket" Rankin in that he claims to want to fix the roads in South Carolina but nothing ever happens. Rep. Simrill has been in South Carolina politics for over 20 years. Have the road conditions improved since his first election into the S.C. House? Some South Carolinians would say of course not.
Once again, Rep. Simrill has been in S.C. politics for more than 20 years with road conditions in some areas not improving but getting worse. For example, if one were to take a drive around the South Carolina State House that person might notice potholes around the State House. If the roads around the State House aren't taken care of and if politicians have to use those same roads to arrive at the capital then one has to figure the roads in every other part of South Carolina are probably not getting much maintenance.
Just like Sen. Rankin, Rep. Simrill has spoken at length about fixing S.C. roads. He hasn't offered to personally fund some of this road construction and/or maintenance with the money he used to buy an Aston Martin Vantage that once belonged to the former Carolina Panthers Quarterback Jake Delhomme. A 2012 version of that same vehicle can still fetch an asking price of more than $100,000. Instead, Rep. Simrill, who can afford such expensive cars, would rather the people of South Carolina pay for road construction despite all the campaign donations and outside money he has received.
---
Conclusion
While there was much more to Rep. Simrill that was questionable there isn't much else that needs to be said. Rep. Simrill is most likely a good man but even good men can sometimes do questionable things that should be investigated. Some could say that one needed to expect for a politician who doubles as a used car salesman was almost guaranteed to produce issues concerning the public's trust.
---
We called Rep. Simrill's office several times with no response for several days. At the publishing date of this article there has still been no response.