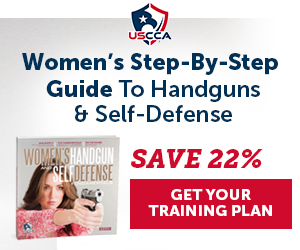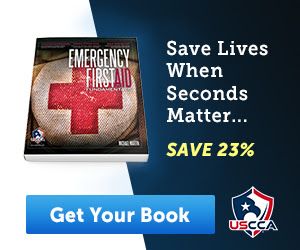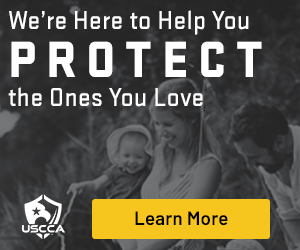 South Carolina Senator Luke Rankin (R-Horry) is popular with South Carolina Attorneys. Some of these attorneys have appeared to have engaged in a widespread social media deception campaign to make Sen. Rankin look as good as possible. These people will reach for the most outlandish defenses of Sen. Rankin. They'll also give money.
According to Follow The Money which is a website dedicated to tracking things such as political donations, Sen. Rankin has received $202,903 from lawyers. Vote Smart which is another government watchdog site lists lawyers and lobbyists as Sen. Rankin's top sector and industry type of donors.
What immediately comes to mind when you think of an S.C. Senator who has been in S.C. politics since 1993, receives more money from lawyers and lobbyists than any other type of donor, and has lawyers who appear to be willing to lie and distort the truth for him?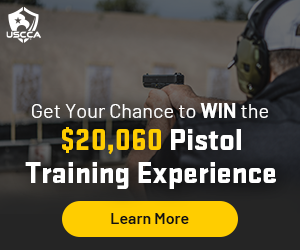 For three months, two journalists with The Daily Counter were informed that there were lawyers in social media groups campaigning for Sen. Rankin. At first, the claims appeared to be meritless due to the lack of evidence. However, over time, The Daily Counter began noticing the trend of attorneys going from Facebook group to Facebook group discouraging criticism of Sen. Rankin. This author had a personal encounter with one such attorney.
We decided to highlight one such lawyer because this man had a hand in costing South Carolina taxpayers a lot of tax money by advocating for a 3% increase for judicial salaries. This year, S.C. Judges and courts got the 3% raise which, according to Charleston's Post and Courier, is currently causing the state a 100 million dollar hole for S.C. judicial pensions.
Yesterday, this author had an encounter with South Carolina Attorney Bert Von Herrmann.
Herrmann is a supporter of Sen. Rankin and displayed this support on a Horry County, South Carolina Republican Facebook page. The encounter was normal at first but something about this individual and their name kept sticking out.
Recently, this author published an article about South Carolina judges being overpaid and this man's name came up during our research. When we posted a link to the article in the Facebook group, Herrmann replied saying that judges were not overpaid and that we shouldn't be criticizing Sen. Rankin.
In a long-winded rant, Herrmann called for the members of the group to stop criticizing politicians such as South Carolina Senator Luke Rankin (R-Horry) and U.S. Senator Lindsey Graham (R-South Carolina). The heaviest deflections came in defense of Sen. Rankin. Something about that seemed suspicious.
Here is a screenshot:
The contents of the screenshot aren't shocking given how much Bert Von Herrmann appears to adore Sen. Rankin.
This author conducted an internet search. In 2016, Bert Von Herrmann wrote a passionate op-ed and submitted it to Myrtle Beach Online which is an online publication that covers news concerning Horry County, South Carolina.
Here is a quote of that submission:
"Choose Rankin. I've known Luke Rankin personally for 20 years. Luke is known as a man of principle who can get the ear of those even who aren't politically aligned with him. Many legislators do little to resolve real problems. Luke isn't that kind of legislator. He is fair and willing to roll up his sleeves and address issues from a common-sense perspective. Throughout South Carolina, Luke is known as being able to get opponents to meet him halfway. It appears Luke doesn't have the support of Gov. Haley because he has opposed her on certain matters. If Luke shows opposition with someone, it's the result of his own research that what he opposes isn't in our best interest. Luke is a life-long resident of Horry County. He worships here. He's raising his family here. Perhaps the fact that any governor feels she can't control a senator is that senator's best credential. Luke has the range of contacts, seniority, and experience needed to continue to do a great job for our area. Please support Sen. Rankin.
Bert Von Herrmann, Conway"
In the screenshot, a lot of the objections from this attorney came when this author mentioned South Carolina Judicial Salaries and how much S.C. judges are paid. Bert von Herrmann objected to this author's points.
However, Herrmann didn't mention that in 2016 he sent a letter to the Horry County District Attorney Arrigo Carotti stating that he was representing Horry County magistrate judges who were demanding a 3% pay raise. This was even though S.C. judges are some of the most well paid in the entire country. The justification that Herrmann and his clients were making appears to be an arbitrary rule that state employees should all receive a 3% raise when some others do.
Herrmann doesn't appear to have been representing the court employees or court police officers who don't make 6 figure salaries like S.C. judges. Instead, Herrmann appears to have been representing the interests of the people who needed the financial assistance the least.
The average S.C. family court judge makes more annually than a state supreme court in more than 20 other states. This attorney was upset because this author pointed out that Sen. Rankin voted for pay increases for judges and solicitors and right now the state's judicial pension plan is under financial threat due to these particularly high salaries.
Read More about South Carolina Judicial Salaries: Click Here
Here is a copy of the PDF file featuring Bert Von Herrmann's letter to Arrigo Carotti:
Several members of the group contacted The Daily Counter and asked our journalists to take a look. We indeed found something that this individual wasn't disclosing. Bert von Herrmann represented the same judges that Sen. Rankin voted to put on the bench.
Keep in mind that Sen. Rankin sits on the South Carolina Judicial Merit Selection Committee where he, and other attorney/legislators, select judges for South Carolina. This may not appear to be an issue until you realize Bert von Herrmann represented multiple judges that Sen. Rankin has voted to confirm to the bench in South Carolina.
In South Carolina and Virginia, legislators select all judges with zero input from citizens. The South Carolina Judicial Merit Selection Committee contends that it has civilian lawyers on the committee. But again, those lawyers, such as Hope Blackley are either formerly and currently well-connected to S.C. government or were former government employees. Blackley was the Spartanburg County, S.C. Clerk of Court so she is hardly a non-government civilian.
Therefore, when Herrmann doesn't disclose that he is an attorney who in 2010 represented a Horry County, South Carolina Judge named Bradley Mayers who was arrested and charged with DUI and reckless driving that is a bit of a problem. Sen. Rankin voted to confirm this judge even though Herrmann, Judge Mayers' attorney at the time, admitted in court that Mayers "had a few drinks" before driving. Even though this was disclosed during a South Carolina Judicial Merit Committee screening, Sen. Rankin still voted to confirm Bradley Mayers. This is also even though Judge Mayers handles traffic court and DUI cases. Below is a picture of Judge Mayers' mugshot.
Read More about Bradley Mayers' Arrest: Click Here
Herrmann claimed Sen. Rankin rarely appears before circuit court judges. That is not only a lie but a provably false statement. Sen. Rankin is affiliated with Rankin & Rankin law firm. Sen. Rankin has snagged millions of dollars in legal fees over the years from the same judges that he selects via the S.C. Judicial Merit Selection Committee. This retort also has nothing to do with this author's main criticism of Sen. Rankin appearing before the same judges he selects in any South Carolina courtroom and not just circuit courts.
Notice how this person shifts the goalposts. This author's criticisms of Sen. Rankin in regards to judicial reform is the fact that attorney/legislators such as Sen. Rankin appear before those judges and, in turn, those judges have an incentive and a threat to either rule in favor of these attorney/legislators or seek new jobs. But notice how Herrmann behaves like a real lawyer and tries to sidestep that point by suggesting, "well, he doesn't appear in front of these particular type of judges a lot so let's just ignore that his law firm made millions from those same judges according to Sen. Rankin's financial disclosure."
Is this attorney somehow suggesting that there is an acceptable amount of times an attorney/legislator can profit from the judges he selects? Is there an acceptable amount of nepotism?
Here is a screenshot:
Is this man suggesting that there is an acceptable amount of times that an attorney/legislator should be able to appear before a judge he voted on? Do you not see the "lawyer speak" that's going on here? Let's say you're a legislator and you have to vote on who becomes a judge in South Carolina. Now, let's say you've appeared even once before the same judge whose position you've voted on. Would it matter how you receive the money just so long as you're benefiting from the people whose positions you're voting on? Wouldn't this be an issue no matter how many times you've benefited from or appeared in front of those people?
Isn't this a classic case of shifting the goalposts by suggesting that if an attorney/legislator who appeared even once before a judge and has benefited even once from that judge whose position they've voted on isn't a problem because there is somehow an acceptable amount of times it has to happen?
All that needs to happen is for legal fees to be obtained or a single positive judgment and someone has a reasonable right to question this because the S.C. judicial and legislative branches are all government who appear to be operating a feedback loop for attorney/legislators.
Unfortunately for Bert Von Herrmann, many people in the Facebook group became suspicious so his words will likely fall on deaf ears. This is just the latest example of Sen. Rankin's followers displaying dishonesty. Is this the last gasp of a dying political campaign? Does Sen. Rankin believe that people would trust the word of a lawyer who defended a judge who got into a car after having a few drinks?
Herrmann even suggested that Sen. Rankin and other politicians should somehow be praised for the mere act of driving to work. If you look at the screenshot towards the beginning of the article you'll notice the following words: "So I say, quit the crap with Lindsey Graham, the Crawfords, Luke Rankin, Greg McDaniels etc and all others who work hard at their practice and then drive to Columbia three days a week to help us."
Are we supposed to be impressed by the mere act of an elected legislator driving to work? Sen. Rankin doesn't even pay for his gas, meals, or lodging arrangements as he is an S.C. Senator. According to Vote Smart, Sen. Rankin receives $195.53 daily for his gasoline needs. Are S.C. taxpayers are supposed to be grateful to Sen. Rankin for using their money to drive to work and do the job he swore to do?
Herrmann, like many other lawyers, appears to be utilizing a propaganda tactic where you convince a victim that they're actually in a good position and that they should be grateful. It is a similar mentality of an emotional abuser and a way to make someone feel that they're being unreasonable even when they're complaints are legitimate. Just how bad does a politician have to be for someone to try to sway criticism by pointing out that this person travels to work on the taxpayer dime?
Read more about Sen. Rankin's Vote Smart information: Click Here
Herrmann may not realize it but he is inadvertently generating additional questions about Sen. Rankin. Based on Herrmann's statement about Sen. Rankin driving for 3 hours, someone could question Sen. Rankin's commitment to fixing South Carolina's terrible road conditions.
For example, Sen. Rankin sits on the Senate Transportation Committee and, according to Bill Track 50 (government watchdog site), entered South Carolina politics in 1993. The road conditions in South Carolina have been said to be horrible and this is based on several federal and state studies as well as this author writing an article about a 2019 study that found that S.C. roads were some of the worst in the U.S. If Sen. Rankin drives for 3 hours from Horry County to Columbia then there is very little chance that he didn't see the myriad of potholes on the way to the state's capital?
Read more about 2019 study on S.C. road conditions: Click Here
In over 20 years, Sen. Rankin appears to have done very little to fix S.C. roads. The proof of this is that in 1985 an episode of CBS Evening News highlighted the Conway Pothole Festival. This event featured S.C. citizens filling the potholes that the S.C. General Assembly and Sen. Rankin's political predecessors had failed to fix.
35 years after that CBS Evening News broadcast and South Carolina still has some of the worst roads in the nation. Sen. Rankin was in S.C. politics for 27 of those years so he only gets 8 years worth of an excuse. Is this the type of legislator that should be collecting $195.53 for daily per diem, S.C. Senator's salary, be allowed to stack the courts with legislator-friendly judges, and collect millions of dollars worth of legal fees in judgments from the same judges he selects?
Watch CBS Evening News, Conway Pothole Festival: Click Here
Bert Von Herrmann is just one of many examples of powerful and well-connected lawyers who are engaging in a social media disinformation campaign. He isn't the only one. In order to protect the well-established and well-connected political structure in South Carolina, lawyers like Herrmann are required to quash dissent and mislead people.