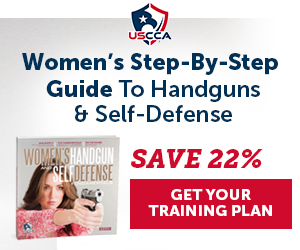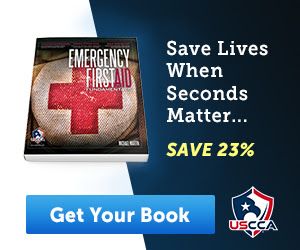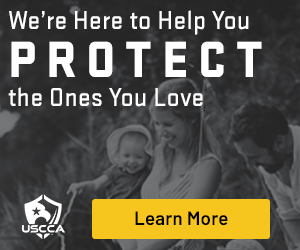 Earlier this year, four S.C. legislators walked out of a Joint General Assembly session. Those legislators were Representatives Jonathon Hill (R-Anderson), Josiah Magnuson (R-Spartanburg), Stewart Jones (R-Laurens), and Adam Morgan, R-Greenville. The legislators walked out of the session due to discrepancies with S.C. judicial elections and the unconstitutional manner in which the elections were carried out. By state law, each session like this has to come down to a roll call vote and especially if an S.C. Representative such as Johnathan Hill demands it. Hill and the other three legislators who walked out of the session were shouted at and told to sit down by Rep. Todd Rutherford (D-Richland).
There is a lot of context behind some of the reasons why that walkout occurred. The general public has a right to know about the kinds of people who try to become judges, the people who have become judges, and the general lack of vetting that occurs when the General Assembly elects these people to the bench. South Carolina taxpayers are paying these judges and legislators who have largely ignored the plight of judicial reform for S.C. courts and judge candidates.
---
Poor Vetting of Judicial Candidates
The South Carolina General Assembly appears to have issues with vetting the people who attempt to become S.C. judges.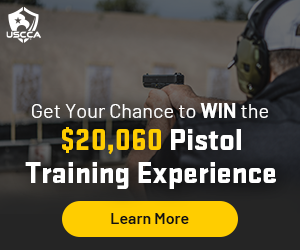 Here is an example of an attorney who did something that most in the state would find questionable but had a real shot to become a judge had The Daily Counter not intervened. South Carolina Family Law Attorney Blakely Copeland-Cahoon became a judicial candidate this year. This lawyer had a combat veteran served with court papers on Memorial Day on May 27, 2019 and the action appeared to be almost intentional. Copeland-Cahoon is the opposing counsel involved in a family court case involving Dion McNeil who is a combat veteran rated at 100% by the Department of Veterans Affairs.
Once McNeil heard Copeland-Cahoon was running for a judgeship he immediately called Rep. Johnathan Hill. Both he and Nicolas Knight, another journalist for the Daily Counter, were riding down the road. McNeil told Knight who was driving to pull over and call Rep. Hill. McNeil and Rep. Hill spoke briefly. A text message with proof of service on Memorial Day was sent to Rep. Hill. Upon seeing the picture with proof of service, Rep. Hill, a member of the S.C. House Judiciary Committee, responded in text with, "Yeah, I'm gonna go ahead and oppose her."
Here is proof Cahoon had Dion McNeil served on Memorial Day:
On May 28, 2018, Cahoon posted a picture claiming she and her law firm supports veterans. Based on what this attorney did to Dion McNeil, it is clear she doesn't mean this message. How can this woman who had a man served on Memorial Day have the nerve to post messages about supporting veterans on Memorial Day? Dion McNeil is a combat veteran rated at 100% and this woman routinely posts messages claiming she supports veterans.
Now that you know what Copeland-Cahoon did, how sure of you that her law firm cares about veterans? McNeil showed this author court documents and proof that he hasn't seen his son, Langston, since May of last year due to the constant accusations that Copeland-Cahoon and Langston's mother. This man doesn't have a criminal record, never missed a child support payment, and is still currently paying child support even though the South Carolina Supreme Court passed an order suspending child support enforcement. Copeland-Cahoon appears to be trying everything she can to keep Dion away from his son.
"This isn't about vindictiveness. If she did this to me, a journalist, then who else has she done this to? My friends lived with me so they are witnesses to the fact that nobody came to that house until May 27. She knew I was a combat veteran so why would you have me served with court papers on a day reserved for veterans? Completely unacceptable. This is a state that has Ft. Jackson, Shaw Air Force Base, and other military installations. This is a military state. You don't have to respect individuals veterans, not even me, but over my dead body will you become a judge in this state and disrespect Memorial Day to take a shot at a veteran," McNeil explained.
Part of the reason why Dion McNeil started The Daily Counter and passed it over to someone else is because of what Copeland-Cahoon and S.C. Family Courts were doing to him. It's a clear cut case of retaliation and that's an article coming out soon. How can anyone justify a man with no criminal record, hasn't missed a single child support payment even during a period where he wouldn't go to jail for not paying, simply wants to see his son and yet hasn't seen their child since May 11, 2019? In what world is this reasonable? Why would Copeland-Cahoon, one of the people responsible for this, ever be considered for a judge position?
Copeland-Cahoon and other candidates who were incumbents such as Judge Tarita Dunbar were confirmed. Dunbar faced scrutiny after the heart attack death of Mark Guion. Sandy Glenn-Guion, his widow, says that after Dunbar passed a ridiculous and unfair ruling her late husband had a heart attack and passed away. Copeland-Cahoon didn't receive enough votes to become a judge. Dunbar was confirmed. Dion McNeil called several members of the S.C. House and Senate Judiciary committees with the information about Copeland-Cahoon and says he received confirmation that she will never become an S.C. judge.
---
Why are things so screwed up?!
One of the biggest problems with the S.C. judiciary is the amount of influence that attorneys and attorney/legislators have over the courts. Also, the fact that attorneys pick S.C. judges is another problem. An attorney isn't going to care about a judge's fairness so long as that judge is fair to them and their friends. The people who pick these judges are politicians and government officials. If the people picking the judges are attorneys and attorneys are not exactly known for their honesty then just how bad do you think the S.C. judicial system truly is?
Recently, the South Carolina Judiciary has come under fire for salary increases to acting judges and retired judges and solicitors. Currently, the state's judicial pension program for retired judges and solicitors is facing a $100 million hole due to the recent salary increase for judicial salaries. The people of South Carolina can expect to pay out $92,966,403 for mostly judicial salaries and pensions. It's one thing to make taxpayers pay such large sums for judicial salaries but it's another thing entirely to make taxpayers pay for substandard judges.
To try to become a judge in South Carolina one must have at least 8 years of experience as a licensed/practicing attorney, at least 32 years of age, a U.S. citizen, and lives in the county in which they are seeking a judgeship. Pay attention to the underlined part. One of the biggest problems with this judicial election system is that someone who is merely licensed as an attorney doesn't have to appear in a courtroom. For example, transactional practice lawyers can go their entire career without ever seeing the inside of a courtroom. A person who mostly shuffles legal paperwork but is a licensed attorney who never appeared in a courtroom could very well become an S.C. judge.
But even if someone never saw the inside of a courtroom and was only a construction worker, a barber, or a murderer they could still become a judge in South Carolina. Believe it or not, every one of those types of peoples mentioned in the previous sentence has become S.C. judges.
The above exchange and every other questionable judicial candidate shouldn't shock S.C. citizens. Linwood Edwards, II was allowed to be a judge in Florence, S.C. This is despite his felony and misdemeanor arrests.
Edwards was arrested in 2001 for driving under suspension. In 2003, Edwards was arrested again for felony selling, possessing and disposing of a stolen vehicle. In 2004, Edwards was arrested for the 3rd time for the manufacture and possession of marijuana. It doesn't matter if someone agrees with all of the arrests. Someone like this clearly shouldn't serve as a judge and be allowed to judge others for the same offenses. This is especially true if he ever presides over a case involving cannabis or marijuana as it is commonly called.
Arthur Bryngelson was elected as a magistrate in Dorchester County despite the fact his background was in construction and not law.
Bryngelson is quoted as saying, "I did not mean to violate any standard. It was a lack of education that led me to it. I didn't know any better." Based on what Bryngelson is saying, there is a serious lack of quality with some S.C. judges if a construction worker can make it to the bench. What does it say to you when a construction worker sees the standards of S.C. judges and decides "well if they can do it then why not give it a try"?
The fact that this person became an S.C. judge should not only concern S.C. citizens but should scare them. A person with zero legal training who took actions from the bench that earned him a reprimand, several publications calling for S.C. General Assembly to remove him, and he is known as one of the worst picks for an S.C. judge in the state's history.
No case is more revealing than Judge Bradley Mayers in Horry County, South Carolina.
In April 2010, Mayers was arrested and charged with DUI and was cited for driving on the wrong side of the road. Mayers was allegedly drunk when he was arrested. During court proceedings, Mayer's attorney, Bert Von Herrmann, admitted in court that his client "had a few drinks" before driving. Read more about Bradley Mayer's arrest: Click Here
Bradley Mayers would go on to be confirmed as a judge. How did this man remain as a judge when he didn't display judicial judgment? How many drinks can someone have before they can drive? How is it fair that this man gets to preside over traffic violations and DUI cases when he was clearly shown what some would call preferential treatment?
---
Questionable "Merit" Hearings
Before someone becomes an S.C. judge they must first go through the S.C. JMSC for a "judicial merit" hearing.
During a 2018 S.C. JMSC merit hearing, S.C. Senator Luke Rankin (JMSC committee chair), and other JMSC members questioned prospective and incumbent S.C. judicial candidates. During these proceedings, Sen. Rankin questioned Judge Jan. Bromell Holmes. The questions and statements reveal some issues with the S.C. judicial election process. Sen. Rankin appears to ignore concerns expressed by attorneys concerning Judge Holmes. Those attorneys describe Holmes as having a nasty attitude, demeaning, often unfairly attempts to engage in termination of parental rights, and appears to be difficult to deal with. This person was still put on the bench despite these complaints. Here is a copy of the PDF file from the hearing: Click Here
The questioning of Judge Holmes reveals something interesting. Attorneys are allowed to send in ballot-box styled complaints or compliments for S.C. judicial candidates. The ballot-box comments are supposed to be anonymous. Both the integrity and anonymity of these ballot-box comments are an absolute must for lawyers to properly complain about judges without fear of retaliation. However, there is a huge problem. In Judge Holmes' merit proceedings, Attorney Andrew Safron, one of the civilian attorneys on the JMSC, mentioned that some attorneys personally told him that they feared to complain about judges via the ballot-box due to fears of retaliation. He appears to have felt that the ballots were not anonymous.
Before reading the quote below keep in mind that Andrew Safran sits on the JMSC and still made these comments without any awareness of how bad it sounds. Here is a quote from Safran about the ballot-box complaints:
Andrew Safran: "I've talked to people recently, they don't do these comments because they don't think they're anonymous. I mean, I had somebody tell me last week, "Well, I don't do those. They're not — I don't believe they're anonymous. I think they know who's giving them." And so I'm sure we're only getting a smattering of what maybe some people out there are saying, good or bad."
Suppose for a second that Safran was telling the truth and some lawyers appear to believe their ballot-box comments about S.C. judicial candidates are not anonymous. This means that the attorneys who appear before these judges won't ever complain when that judge could very well find out who complained about them. This isn't a case of a boss knowing an employee complained to a human resources department. Instead, this is a case of practicing attorneys who are afraid potentially afraid to complain about judges for fear of retaliation when those judges have the power to have someone jailed for a variety of reasons in court.
Some judges appear to want to know who is complaining about them. Judge Holmes is one such judge. In the proceedings, Judge Holmes expressed that she wanted to know who was complaining about her even though she fully understood that the ballot-box complaint process is supposed to be anonymous. Why would a judge want to know who is complaining about them during an election hearing in a process they know full well is anonymous? Nothing about that screams "because they want to retaliate against dissenters" to you?
Judge Holmes appeared condescending as if to suggest that attorneys who may be bad at their job should potentially have their name revealed after complaining about her so that she could "help them." Do you think she wants to help these attorneys or retaliate against them? Here is a quote:
Judge Holmes: "It would be helpful when we receive the comments that are unfavorable — and I — and I realize that the reason why it's anonymous, but sometimes if we — if an attorney, for example, has appeared before the court on a continuous basis unprepared and we have to note that they're unprepared, or either continue their case, there could be some negative comments concerning that. Or it could be negative comments concerning maybe a ruling that they disagreed with. So it would help for us to be able to address the negative comments."
Do you understand what happened during that JMSC hearing in 2018? In under 10 minutes, a JMSC committee member admitted that lawyers came to him stating that they felt they'd be retaliated against for complaining about judicial candidates and a judge wanted to know the names of her critics from an anonymous ballot-box.
---
At the end of the day, not a single one of the people mentioned in this article would be many people's first choice as a judge. Some people mentioned in this article happened to be criminals at some point. Others have display judgment that would have gotten anyone else fired from their job. Both state and federal judicial branches predicate themselves off of trust. If the public doesn't trust the S.C. judicial branch then that branch might as well not exist. It would be one thing if someone would have to make up stories about bad judges. However, the problem is finding a good S.C. judge these days.