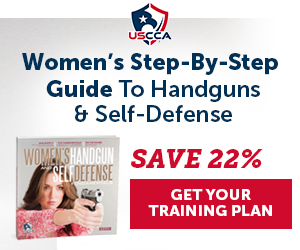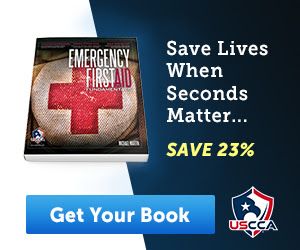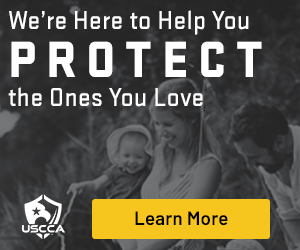 As we wake up and go to our social media pages we see the divide between South Carolina Citizens on the subject of ReOpening South Carolina. Arguments on both sides begin to flood the screen. But not only from Citizens also from State Legislators who are listening to the people.
As the economy continues on a downward spiral in South Carolina we have begun to see several small businesses begin to close their doors permanently. The question has been asked at what point do we begin to recover? Do we wait till the economy has completely collapsed or do we stop the forced closures and allow the economy to begin flowing again? The other question is what risks are there to opening the economy again during the hyped pandemic? As there is so much confusion about the COVID-19 issue, whom do you listen to?
Three main Legislators have taken on the task of insisting that South Carolina ReOpen and that the State Government begin to save the economy. Rep. Stewart Jones, Rep. Johnathan Hill, and Rep. Josiah Magnuson lead the uprising of the people who wish to have their State reopened. As there are other House Representatives and Senators who stand by this movement we simply will acknowledge them here.
Most recently Re. Jones, Rep. Hill, and Rep. Magnuson took 50,000 signed petitions to Governor McMaster demanding the reopening of this State.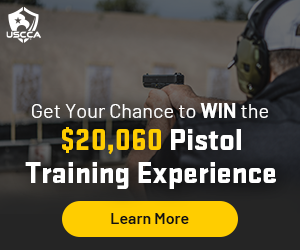 More and more citizens of South Carolina are voicing their demands on Social Media and at protests around the State.  On 04/24/2020 there was a protest at the State House to demand Governor McMaster to reopen South Carolina and save the economy.  What was interesting about this particular protest was that they did not have a permit as most groups do when holding events at the State House, but they were allowed to do so under their 1st Amendment Right.  While speaking with a Guard at the event he showed no concerns and even stated he was somewhat thrilled to hear what some of the speakers had to say.
These protesters were once again at the State House yesterday to once again have their voices heard to ReOpen South Carolina and allow people to support their families.  Unlike the previous time we noticed that the majority of security was done by the City of Columbia Police Department, who had officers around the event in the street and even on the other side of Gervais Street.  At the end of the event after all media and protesters had left one of the organizers, Lauren Martel Whitfield, who is an attorney, was approached by a Columbia Police Officer and we observed that 3 other officers approached her from behind.  It appeared that they were going to attempt to arrest Whitfield, but did not.  We asked Whitfield what was said and she stated he the Officer only asked about the purpose of the event.
Mrs. Whitfield forwarded the Daily Counter an email that was sent to the Department of Justice:
We are calling for a full investigation into the "rolling" Executive Orders given by Gov. Henry McMaster during the "co-vid 19 Wuhan virus pandemic".  These orders are not dated and seem to just "roll" into each other causing severe Constitutional violations that are increased by a 29 person voluntary appointed board Gov McMaster tasked to intrude on every aspect of the SC business and health and education sectors. Instead of listening to the voice of the people!   I am informed that massive amounts of civil liberty violations have occurred, is occurring and will occur causing irreparable damage to SC citizens if these orders are not immediately rescinded.  The orders are causing chaos in our state as arbitrary and capricious in violation of equal protection of the laws and have caused certain health care hospitals and higher education facilities to benefit where many SC people are damaged as a proximate result of these corporations benefiting.   Including veterans that have lost GI benefits, hospitals arbitrarily not performing surgeries and going bankrupt a where predator such as Primsa Health as set to consume the smaller hospitals that could not withstand the damage caused by these Executive Orders. This results in a monopoly that is in violation of Anti-Trust laws and free-market competition as well as many politicians that allowed this to happen have taken contributions from Prisma Health.  I will list some but not all of the violations that have occurred: 
1.  Our Right to assemble and protest has been threatened.  As I was preparing for a peaceable rally last Friday, April 24th I was told by a few different people including some legislators that they were informed we could be arrested and the Columbia SC mayor and police were prepared to do just that.  The police admitted in an article to the State newspaper they were surveilling the people organizing the protests on April 24th 2020t.  I believe that was to scare us so we would not go to the statehouse and protest.  This threat was a direct result of the Executive Order that placed a SIP and stated no more than 3- 8  people can gather if not in the same family.   This is totally UNCONSTITUTIONAL.  These orders have caused so much (unintended) damage that each individual who has been harmed must be protected from further harm.   Economic suicide, a spike in depression, other health issues that go untreated, people being turned away from nursing homes while there loved one dies alone, Christians being unable to worship in Church, loved ones having a medical issue they must go through without a patient advocate or family member— There is NO price for these devastating stories that are too numerous to list and continue even as I write this petition for investigation!  
2.  Weaponizing police departments through local counties to spy on South Carolinians using drones (possibly Chinese)  ( McMaster 29 person task force he appointed of 29 business people and legislators to pontificate o what is necessary to open our State for business-the mayor of north myrtle beach is part of this board and she  was proud of this subversion to use drones on her own constituents) 
3.  The establishment of the 29 people voluntary board run by a high profile lawyer at a large law firm in Columbia, SC  to who was appointed by Gov McMaster along with 28 other random people to oversee every aspect of the business sector in South Carolina.  This is arbitrary and unconstitutional.  We did not elect these people to do the job of the governor.   The will prolong at least 30 more like 60-? days in reopening our State. 
4.  Keeping abortion clinics open while people cannot go get their teeth cleaned or a heart stint for 20% blockage; keeping large stores open while mom and pop shops were forced closed and suffer financial hardship; 
5.  Not listening to local county school boards (Berkley County in particular) and not listening to local parents of students on damages caused by the EO's.   Acting as though the school decisions are only operated on a state level with NO input from local counties trying to get voices heard for what is best for their districts to open schools.  
6.  Veteran benefits being denied under new Remote Technical schools
7.  The SC Court system is in free fall for the right to have a speedy jury trial or hearing in a normal courtroom.  All attorneys criminal and civil are being forced to download Google chrome and WEB EX to have remote court hearings and in some instances must have clients sign a waiver of an actual physical court hearing.  There is going to be A LOT of problems of civil liberty violations and failure to even know if the online hearings will be private… if this Order from SC supreme court stays in place.  This order is the result of "social distancing mandates from the Gov executive order.  Once we state hearings like this – it will fundamentally change the dynamic of the court system and people's ability to seek redress of grievances in a court setting with due process.
8.  Prisma Health monopoly in South Carolina MUST be investigated!  It is running our politicians and influencing policy and procedure in SC, we are informed.  2008 Michelle Obama company started the take over of Greenville SC through the hospitals which continued in a socialist agenda through Greenville hospitals. Aspen Institute and Liberty fellows as they hand-picked politicians that would sell out – now in 2020 we are about to watch the full take over by Prisma Health in our entire state It's in violation of all that is decent – a violation of anti-Trust and SC constitution. That being said they placed enough weak corrupt greedy politicians to sell us all out. I will post more in Greenville Hospital coop and Aspen Institute as well as Prisma the predator waiting for our smaller hospitals to go bankrupt – It's a means to fully take over and violate the constitution.
Additional the inability to freely worship at Church – the violation of civil rights 
Lauren Martel SC Attorney 
Additional complaint from
Another citizen see below 
Dear US Attorney McCoy,
        I wanted to add to my complaint submitted to your office via email on April 28th. My original complaint is below:
The majority of citizens in South Carolina are requesting a federal investigation into Governor McMaster's handling of the COVID 19 Pandemic. His orders pose more burdens than necessary on our constitutional rights. We believe the numbers are purposely made higher because he is benefiting from the federal aid that is being given by the Trump administration. Further, there is public evidence that he committed quid pro quo on March 6th after accepting a max contribution from Prisma health and two weeks later approving their merger to take over two major health care systems. This might be an anti-trust violation by Prisma because it limits its competition. The people of South Carolina want to get back to work and are entitled to having their constitutional rights respected.
In his executive orders, he does not state a day for the orders to cease. The orders state they will remain in effect until he rescinds or modifies them. The constitutional rights burden being placed on South Carolinians' lives are impacting their ability to run their businesses, receive appropriate health care, causing suicide due to the economic burden, domestic violence victims to be placed in harm's way, and the ability to provide for their family and work. This is a shortlist of the impact.
On April 29th I received information from a person that the events officer from Columbia South Carolina Police Department has threatened to arrest anyone who protests the governor's orders. This is a direct constitutional rights violations. As Attorney General Barr said, Our rights to protest peacefully and state our grievances do not go away in a pandemic. We are requesting that your office follow up on any arrests made by the Columbia South Carolina Police Department regarding peaceful protests by law-abiding citizens. We also respectfully request the Governor is made aware by the Department of Justice that the citizens of South Carolina are well within their rights to protest.
We urge you to open a federal investigation into Governor McMaster and assist the people of South Carolina in getting their rights back. The COVID numbers increased fraudulently by Gov McMaster do not warrant the burden on our constitutional liberties.
We appreciate your support and hope to hear that the DOJ has done the right thing by South Carolina 
Opposition to reopen South Carolina has had many voices take to Social Media as well.  One can pull up the many posts demanding Governor McMaster to remain closed for the safety of its Citizens on Facebook, Twitter, etc..  Many of these individuals cite the health concerns pertaining to COVID-19.
Some have even stated they are willing to give up their Constitutional Rights to remain closed during this time.
On several South Carolina Facebook pages one can openly read the arguments from both sides.  Whether you are pro or con on opening South Carolina up again it is important to see both sides.  Some are concerned for the economy and being able to support their families and pay their bills.  Some are concerned about the well being of their children, the elderly, and themselves.
The question on both sides is the same in one aspect are we being given all the correct information to make a well-informed decision either way?