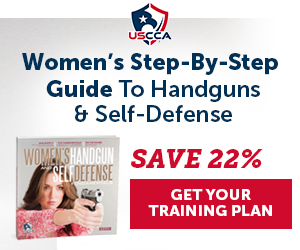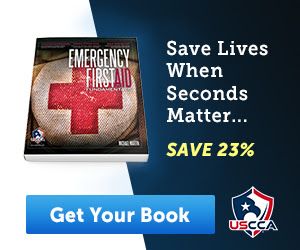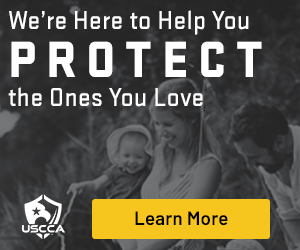 This article is not intended to target anyone in particular but to raise awareness about long-ignored and long denied issues. This article is almost meant for education, information, and to pose questions that challenge the reader's potential notions of political correctness and its effectiveness.
A good case study for how this virus has harmed a community with political correctness aiding that harm is the status of COVID-19 and Black America. This article will list how COVID-19 has exposed gender-related concerns, single parenthood, poverty, views on "body positivity" in the Black Community and specifically with Black Women and other issues. The reason why the Black Community in the United States is a good case study is that Black Americans have disproportionately died from COVID-19. It is important to take the communities who are the hardest hit by this virus and see if there are underlying problems that might have aided in so much death and misery.
According to the U.S. Department of Health and Human Services, Office of Minority Health, in 2018 Black American women were more likely than other groups to be obese or overweight. 4 out of every 5 Black American women were either overweight or obese. According to the Centers for Disease Control (CDC), COVID-19 can cause serious complications, hospitalizations, and death for people who are obese or have higher body fat.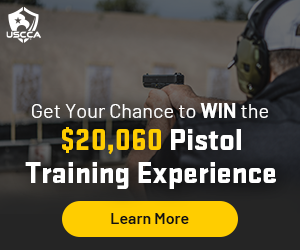 As of the date of this article, COVID-19 is disproportionately killing Black Americans. There are many reasons for this deadly statistic. However, one reason is the lack of healthy life choices that have become the norm for many Black Americans. Historically, "soul food" and other items that are high in sodium, grease, fat and generally awful foods for the human body were served at dinner tables and are still being served right now. Black Americans also suffer from disproportionate amounts of poverty and joblessness which can prevent access to preventative care and general healthcare. There were warnings given to members of the Black Community in the United States but political correctness has often gotten in the way of meaningful conversations.
Earlier this year, fitness guru Jillian Michaels was roundly criticized by members of the general public on social media. Michaels endured a barrage of insults. The reason for the online hatred was her comments about singer Lizzo. On January 8, 2020, Michaels appeared on a Buzzfeed News show and said, "I love that they're putting images out there that we don't normally get to see, of bodies that we don't get to see being celebrated."
As stated before, those comments earned Michaels online hatred that ranged from criticism to threats. Now that COVID-19 has hit the United States and abroad the comments made by this fitness guru concerning a person who is observably morbidly obese have to be revisited. Obesity is a health concern by itself but other conditions are accelerated by or attributed to obesity such as diabetes, high blood pressure and, recently, an elevated risk of dying from COVID-19. Those who are in poor health have had a harder time than healthier people when it comes to dealing with COVID-19. The comments made by Michaels could be interpreted as her trying to say that Black Americans should be cautious about idolizing someone who engages in unhealthy habits that promote unhealthy outcomes.
One would think that Whoopi Goldberg, a black celebrity who is considered a prominent member of the Black Community, would have supported Michaels. Instead, on the View television show, Goldberg celebrated what many have come to know as "body positivity." This is a concept where someone's body weight should never be the subject of conversation, never to be criticized or critiqued. This is where the idea of "beautiful at any size" comes from. Such ideas are pushed on social media sites and apps such as Instagram, Facebook, Twitter, TikTok and many more. These ideas have been devastating for Black America with Black Women suffering from particularly crippling conditions due to obesity.
Goldberg is quoted as saying, "I'm thrilled that she's a big-figured woman. I'm thrilled that she is and that she has no compunction about wearing whatever she wants to wear and she's comfortable." View Co-host Joy Behar said, "Jillian Michaels is entitled to her opinion, but not everyone can be a skinny b****." Behar used a derogatory term towards Jillian Michaels for stating that morbid obesity isn't something to be celebrated.  It turns out that Jillian Michaels was not only correct in what she said about celebrating obesity but obesity is one of the issues that, in combination with COVID-19, has cost Black Americans their lives.
Dr. Amy McMichael is a dermatologist at the Wake Forest University School of Medicine in Winston-Salem, North Carolina. Dr. McMichael was the senior researcher for a study that examined Black Women's willingness to exercise and the reasons for lack of exercise. Dr. McMichael conceded that she didn't exercise because of the fear of her hair getting messed up. She is quoted as saying, "As an African-American woman, I have that problem, and my friends have that problem. So I wondered if my patients had that problem."
This study found that despite the U.S. Department of Health's recommendation of at least 150 minutes of exercise of some sort every week only about half of the Black Women involved in this study met that threshold. Roughly a quarter of the women surveyed didn't exercise at all. Mind you, this study only surveyed Black Women. This means that, if the trends hold up, the utter lack of exercise in the U.S. Black Community would explain a lot of the health problems.
The issues only get worse when someone takes a look at the division of parenting in the Black Community. A huge chunk of the Black Community happens to be single mothers. This means that not only is there an obesity problem in the U.S. Black population but children are being exposed to that lifestyle which, as already shown, can lead to disastrous results. The diets of children can often come down to what the mother eats and if Black Women in the United States are facing obesity and weight-related issues one would have to assume that is being passed off onto children.
The people pushing these forms of political correctness usually speak about "intersectionality." This is a concept where different forms of oppression supposedly "intersect and overlap." On the surface, this idea doesn't seem to have any logical problems. It should go without saying that someone who has lost their legs while at the same time they live in a country that doesn't like their sexuality then that person will likely experience a rougher time in life versus an American Citizen. However, one would think that the same people who speak on such ideas would realize how not addressing issues for the sake of political correctness can spread problems and cause an entire community to be sick.
Let's revisit obesity, the U.S. Black population, and single motherhood. Since many of these children are coming from single-mother homes with mothers who either suffer from obesity or weight-related issues. The children in those Black homes in the United States are becoming overweight and obese at rates other races are not matching. In March, The Centers for Disease Control put out Youth Fact Sheets that show Black children in the United States have serious weight concerns:
The percentage of high school black students who were obese was higher than the other races.
The percentage of high school black students who were overweight was higher than the other races.
The percentage of children ages 2-17 who were given medical advice from a doctor about weight-related concerns was highest with black children.
The percentage of children and adolescents in 2013-2016 who were overweight and/or obese in total was the highest with black children.
The virus isn't killing young children as fast as it is killing senior citizens and those with prior conditions. However, this virus is also taking the lives of Black Americans and obesity is an issue that makes one more vulnerable to COVID-19. Due to political correctness and due to the inability to address weight concerns there are Black Women and children who are now at risk of death from this virus. One could certainly make the argument that Whoopi Goldberg, Joy Behar, Tess Holiday and Lizzo aided in telling Black Americans that being healthy at any size is a good thing. Would any of those people make the same arguments right now?
This general lack of care isn't isolated to black women. In the same skit about black women, hair and cancer risks, Hughley also described how some black and Latino men refuse to get a prostate examination because they don't want to be perceived as gay. That means that there are men out there who would rather die than to face a health concern. The person who refuses to get themselves a prostate exam could very well die from prostate cancer but at least nobody would call them a homosexual.
In conclusion, this article did focus a lot on Black Women but this isn't meant to be derogatory or sexist. If we know that COVID-19 has a good chance of killing obese people and if Black Women are more obese or overweight more so than others then this factor should be mentioned. Right now, the adherence to weight-loss programs, dieting, and exercising could be a life or death decision. However, there are times where the mere mention of taking care of one's own body through exercising and dieting and rejecting celebrating obese celebrities have earned people threats, loss of employment, and online harassment. Everyone needs to take precautions to stop the spread of this virus and to try to save lives. If being overweight, obese and generally unhealthy makes a virus more deadly then this should be addressed.
COVID-19 doesn't care about political correctness.