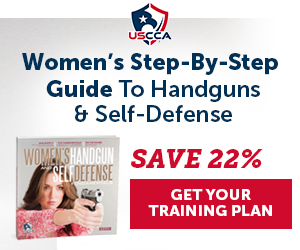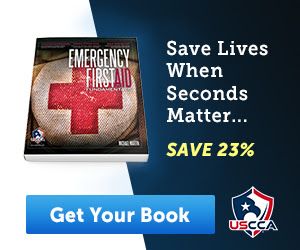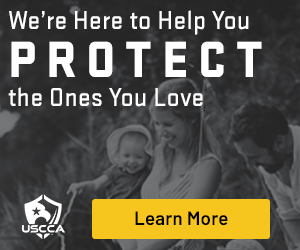 Let's take a look at one of our most secretive versions of a "legal system". Today, we will look at South Carolina Family Courts.  
What is Family Court? 
Domestic Relations Courts/Family Courts are a court of equity or in easier terms, they are a court of property. These courts are considered the bottom rung of our established judicial hierarchy, but judges in these courts maintain high levels of power. Practitioners of Family Law are protected by the S.C. legislature from prosecution of any wrongdoing.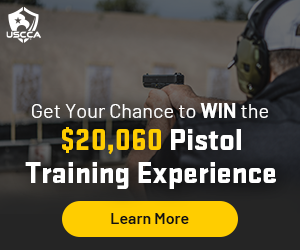 The judges themselves have a very low standard of qualifications. To qualify, candidates must be a licensed and practicing attorney for 8 years in South Carolina and must be 32 years of age. These lucky people then are elected by the South Carolina General Assembly. 
Which some would describe this process as a popularity contest. 
Legislators whom have a candidate they wish to become a judge will barter with other legislators for votes on bills and measures. These individuals must be screened by a committee before this. Some have said that if you ever have witnessed this process you might begin to believe in God, because you would witness miracles. The miracle is that everyone passes with flying colors (even those with questionable histories).  
Now let's not forget that nearly 80% of the S.C. legislative body are themselves practicing lawyers. For example, S.C. Rep. Beth Bernstein who sits on the Judiciary Committee for the House, is an example of a lawyer who also serves as a legislator. We have lawyers/politicians electing judges. 
Would it be possible for those politicians to ever appear in front of these same judges? Would it be possible for someone such as S.C. Sen. Luke Rankin to make all the millions he has made in legal fees from the judges he elects? 
Is Sen. Rankin's "99% success rate" that is mentioned on his law firm's website is a product of great lawyer work or an entrenched sense of fear from a judge?
It can't possibly be a great career move to upset the vice-chairman for the same committee that reviews your judgeship should you ever want to become a judge.
Sounds like it might allow a bit of room for favoritism? Only South Carolina and Virginia still elect their judges in this manner.
One might ask what powers do these judges in the Family Courts have? Some have described these powers equals that of a superhero or super villain. As stated before, Family Court Judges are immune from being prosecuted for any wrongdoing.  Even if they screw up a case a litigant could not sue them.  
Well there are some options:
---
Option #1
One can write a complaint about the judge to the South Carolina Commission on Judicial Conduct. This office is headed by John Nichols. There are S.C. politicians, lawyers, judges and others who claim this office reviews every case fairly and completely. 
A sampling from 2012-2013 provides a good snapshot of suspicious numbers:
ANNUAL REPORT OF JUDICIAL DISCIPLINE IN SOUTH CAROLINA 2012 – 2013
 COMPLAINTS PENDING & RECEIVED: 
Complaints Pending June 30, 2012,                                                   27
Complaints Received July 1, 2012 – June 30, 2013,                          299
                              Total Complaints Pending and Received          326
DISPOSITION OF COMPLAINTS: 
Dismissed:
By Disciplinary Counsel after initial review (no jurisdiction)                 188
By Disciplinary Counsel after investigation (lack of evidence)               21
By Investigative Panel                                                                            73
By Supreme Court 0
                                                          Total Dismissed                        (282) 
Not Dismissed:
Letter of Caution                                                                                      9
Admonition                                                                                               1
Public Reprimand                                                                                    6
                                                  Total Not Dismissed                            (16)
                                                  Total Complaints Concluded           (298)
         Total Complaints Pending as of June 30, 2013,                         28
JUDICIAL POSITION*: 
Magistrate                                                   93
Circuit Court                                                70
Family Court                                                64
Municipal Court                                           35
Probate Court                                              24
Master/Referee                                            11
Appellate Court                                              2 
*These figures represent the number of complaints filed against each type of judge.
SOURCE OF COMPLAINT: 
 Litigant 85.95%
Family/Friend of Litigant 5.35%
Domestic Relations or Family Court cases were 21.28% of all cases and the major complaint in these cases was fairness, bias and prejudice which were 76.47% of the complaints. 
The commission only held 4 meetings of the investigative panels and 1 full commission meeting.  In the end, only one judge got monitored. You can see these reports here. 
The majority of the annual reports show that the large number of cases were dismissed under "lack of jurisdiction". No lawyers or judges were ever really disciplined beyond a letter of reprimand. These are "Letters of Caution" that are given out and getting a hold of those letters can prove difficult.
---
Option #2
The other option is to take these judges to Federal Court. Where one can argue that these judges violated your Civil Rights and Protected Constitutional Rights. Cases that make it to this level show a better percentage rate of holding judges accountable for wrongdoings. .
Let's take a look at some of the powers these Judges use in Courts.
Judge Monet Pincus (a Family Court Judge At Large in South Carolina) orders male litigants (whom never had any drug allegations before Family Court) to undergo drug testing at their own expense. There is a bit of hypocrisy here because Judge Pincus has an expunged criminal record for possession of marijuana of 25 grams, which is right under the legal limit for a felony charge.  
Some have also said that she shows favoritism to certain (social friends) lawyers in her courtroom. She does this by ignoring the basics of law such as factual evidence not being allowed or holding Ex-Parte meetings with one side. Several readers have told us she has a habit of standing up and walking behind the bench while testimony is being given by opposing counsel. Not the sort of conduct we expect from a Judge.
At the time of Judge Pincus' confirmation hearing, the Judicial Merit Selection Committee chaired by Sen. Luke Rankin heard valid testimony and saw the evidence against Judge Pincus. That committee failed to perform one of their duties, which was to inform all members of the General Assembly of the questionable acts and history of Judge Monet Pincus. One could say that it's tough for Legislators to make an informed decision on someone who wants to become a judge if all the available evidence about them isn't disclosed. 
Another example of a questionable is Judge Michelle Hurley (a Family Court Judge for the 5th Circuit). Some have said that at one time Judge Hurley was a very good judge.
That doesn't appear to be the case anymore. Judge Hurley seems to take the word of lawyers over that of evidence and Pro Se Litigants (individuals who represent themselves). 
Judge Hurley now is known to order supervised visitations between parents and their children at the high expense of the non-custodial parent. Some have said that Judge Hurley is a rank and file judge who now follows the status quo of secrecy in S.C. Family Courts.
---
Pre-Sentencing
In recent months, Family Court Judges have begun to "pre-sentence" parents. This practice is designed to cause the incarceration of the parent without adhering to their rights of due process to be heard in front of a judge to argue their side. It's a clear violation of a Parents' Civil Rights and Procedural Due Process. . 
This usually happens in Child Support cases where court fees in combination with forcing a litigant to pay for the other side's lawyer fees. That combination can instantly cause someone to miss their next child support payment. As a result of not being able to make the ordered payment, a Family Court Judge will issue a bench warrant for this person's arrest. 
These parents can then end their incarceration if they pay the balance in full for their release. Some have described this as a sophisticated form of kidnapping.
These parents have not committed a criminal offense. This is a civil offense.  Statutes and Court Rules require that Judges hold an Indigency Hearing before sentencing to ensure if these individuals can even afford the amounts ordered. This was shown in a U.S. Supreme Court Case from South Carolina in 2011, Turner vs. Rogers.  
Due to prosecution immunity, Family Court Judges and Lawyers are allowed to ignore Legislative Statutes and Court Rules without any fear of reprisal. The checks and balances that are in place as a safeguard for parents and children fail by leaps and bounds. Commissions that are supposed to protect the Rights of South Carolinians and their Children fall short of their duties. Thereby Family Court Judges are allowed to make their OPINIONS LAW. 
---
Conclusion
Lawyers who are now politicians elect other Lawyers to become Family Court Judges. Those same lawmakers argue cases in front of those Judges and it would be virtually impossible for there not to be a conflict of interest in those cases. These Judges are protected by State Statutes that were created by the same Lawyers/Politicians who put them in office. This conflict prevents Judges from being held accountable for their questionable, and in some cases, illegal actions.