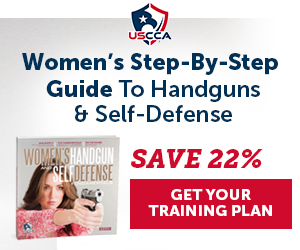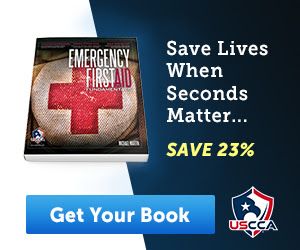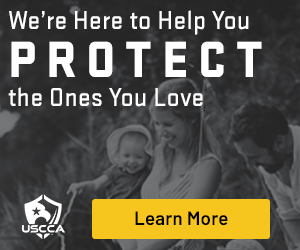 Sheriff Boan Allows His Deputies to Violate 1st Amendment
The Daily Counter recently had an interview with Ashley Kidwell who is an alleged victim of domestic violence. She says that her husband, Bradley Kidwell, who is a convicted felon, abused her mentally and physically and that he stopped her from getting help. Bradley Kidwell, her husband, is a convicted felon for armed kidnapping and drug charges. Ashley reached out to The Daily Counter since this publication is known to try to help victims of domestic violence as much as possible without violating journalistic ethics.
Last Friday, a reporter from The Daily Counter went with Mrs. Kidwell to an Order of Protection Hearing at the Kershaw County Family Courthouse. Before entering the Kershaw County Family Court, our reporter was stopped by two Kershaw County Sheriff's Deputies. One of the deputies whose name was Deputy Blackmon told our reporter that recording devices would not be allowed. This is even though our reporter had a U.S. Press Association press badge on their person. Our reporter stated that the reason why the recording of the family court proceedings was necessary was that Mrs. Kidwell and our reporter had suspicions that the Kershaw County Family Court would attempt to engage in illegal behavior. Those suspicions would later be confirmed.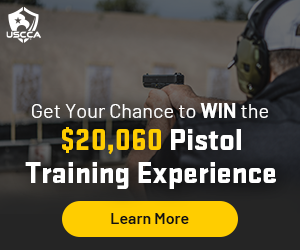 Deputy Blackmon said that the Kershaw County Clerk of Court Janice Hastings didn't want recording devices in the courthouse at all. This means that one couldn't even bring their cellphone at all into the courthouse and that's even if that person never enters a courtroom. That level of unconstitutional behavior made our reporter even more suspicious. Deputy Blackmon became condescending as if to suggest that it was silly for an accredited journalist to want to bring a recording device. Our reporter is a certified journalist.
Blackmon is quoted as saying, "We've had issues with people recording things and putting it on Facebook." That's a ridiculous excuse as this reporter and other reporters have legally recorded physical assaults and a whole host of objectively worse situations. The idea that preventing a journalist from recording to protect court cases, judges, or litigants is absurd. It's usually never the litigants who request prior restraint orders or orders where the details of a case cannot be discussed, on social media. Instead, it's usually the courts who do not want this and especially not in South Carolina, where illegal activity perpetrated by S.C. Family Court Judges occurs on a routine basis. Do you honestly believe this had more to do with preventing Facebook postings or to prevent the general public from witnessing a judge's ruling that should get that judge off of the bench?
This is highly Illegal. If our reporter didn't want to record court proceedings but wanted to record everything leading up to the court session that is protected under the 1st Amendment. In 2018, a Federal Judge ruled in favor of Project Veritas and James O'Keefe about secret recordings of police officers, government officials, etc. The ruling specifically states that recording police officers while in their official capacity is a protected right. If our reporter wanted to videotape Deputy Blackmon then this should be allowed so long as the recording doesn't go into the courtroom per court rules. The fact that our reporter was prevented from even bringing a recording device would be an obvious violation of the ruling.
Here is an excerpt from the legal documents involving this case:
Consistent with the language of Glik, the Court holds that Section 99 may not constitutionally prohibit the secret audio recording of government officials, including law enforcement officials, performing their duties in public spaces, subject to reasonable time, manner, and place restrictions.
---
The Court Case
Mrs. Kidwell and our reporter waited at the Kershaw County Family Court office for almost an hour. Sister Care, an organization that protects victims, especially in domestic violence situations aided Mrs. Kidwell in getting a legal aid lawyer by the name of Melinda Taylor. Bradley Kidwell and his legal counsel, Carrie Tanner, showed up, as well as a DSS Case Worker. The two lawyers, Tanner and Taylor, along with the DSS Case Worker and Kershaw County Family Court Judge Scott Rankin had a closed-door discussion. Mrs. Kidwell and our reporter were not allowed to witness this closed-door meeting, which again, took almost an hour.
Our reporter walked up to the door where the meeting was occurring and heard more discussion about custody than the order of protection. By the usual family court procedures, an order of protection hearing is supposed to be about the order of protection and not about custody. That is especially true if we are talking about a man who spent years behind bars for a violent offense. Mr. and Mrs. Kidwell was called into the court. Our reporter sat in the back row and observed one of the most egregious family court cases that the reporter (who covers family court cases 40% of the time) had ever witnessed.
There was a recording of Mr. Kidwell threatening to harm the couple's 6-year-old daughter. We encourage our readers to judge for themselves if this is the kind of man that should be around children.  This recording was never submitted by Mrs. Kidwell's legal aid attorney.
Here is the recording:
Mr. Kidwell can be heard saying, "Send her a** to bed or I will grab her by her hair and take her in there. Take her to bed now! And see, your night's over with. You used up all your fu***** lives." This man is talking to a 6-year-old and cursing at her and Mrs. Kidwell. The reason why that little girl was crying was that she bit her tongue. Instead of showing concern for his daughter like an actual father Mr. Kidwell used profanity towards a child and threatened to grab her by the hair and force her into her room. The recording shows that when Mrs. Kidwell stepped into the situation the little girl calmed down. The recording also shows the little girl saying, "He didn't know." Mrs. Kidwell responded by saying, "Daddy didn't know." How disturbing is this recording? Is this the way to treat a child who bit her tongue and was crying because of the pain?
The result of the hearing was that the Kidwell's were given visitation with both of the couple's children on a week on week off basis, and the father without supervision. This was ridiculous given the fact that there are fathers in the State of South Carolina with no criminal record who also pay child support and haven't seen their children in months or sometimes years.
The Daily Counter reached out to South Carolina Senator Katrina Shealy (R-Lexington). Multiple reporters from The Daily Counter have spoken with Senator Shealy before. Senator Shealy has never appeared angry before until she heard about the court case. Senator Shealy appeared concerned that Bradley Kidwell was a convicted felon who wasn't placed on supervised visitation. Senator Shealy also expressed concerns that the order of protection hearing was more about child custody and the order of protection was never mentioned during the case.
---
Conversation with Deputy Weathers
Our reporter took issue with the way the proceedings were going. After the case, our reporter spoke with Kershaw County Sheriff's Deputy Kevin Weathers who was in the courtroom. Deputy Weathers stated something that concerned our reporter.
Reporter: "I can't imagine what you've probably seen in this courtroom on the regular."
Deputy Weathers: "I'm just going to put it to you like this I've seen a lot of stuff. Some legal and some illegal. I've seen a lot." 
Why would a Sheriff's Deputy say something like this if everything that happened at the Kershaw County Family Court was legal? Why would any officer bother to say something like this after a case where it appears justice wasn't given to a person who was a victim of violence based solely on criminal history. Mrs. Kidwell told our reporter about a situation where Bradley Kidwell assaulted her. She said that she had to take victim's classes and that Bradley had to undergo anger management courses. If that's the history of this marriage then surely an order of protection would be warranted, right? That wasn't what happened here and our reporter suspected that Deputy Weathers knew what happened in that courtroom was wrong.
This isn't the first time Deputy Weathers has described alleged illegal activity on behalf of the Kershaw County Family Court. In September, this author went to the Kershaw County Family Court with a camera to get an interview with Kershaw County Clerk of Court Janice Hastings. This author called ahead of time and told Kershaw County Family Court that there would be a visit. Upon arrival, Deputy Weathers and another Kershaw County Sheriff's Deputy stopped this author and said no electronic devices would be allowed into the courtroom. This was the case even though no courtroom proceedings would be recorded. This author wanted an explanation of courtroom activities from the perspective of the Clerk of Court. Why would a Clerk of Court not want to explain herself or her rules to a journalist who just wanted an explanation to be able to explain that to the citizens of South Carolina? Is this woman that much of a coward?
Deputy Weathers has always been honest with everyone from The Daily Counter. This deputy never appeared to support some of the things that happened in the Kershaw County Family Court.
Lee Boan is well aware of what his officers are doing in terms of violating the constitution and federal case law. If this is how Sheriff Boan allows his officers to behave, especially in the case of Deputy Blackmon, then he should step down as Kershaw County Sheriff. There's no point in standing against 2nd Amendment violations during the COVID-19 pandemic but not standing up for the 1st Amendment. This publication is known to support constitutional rights. There would be no point in being able to own a gun but not be able to speak.