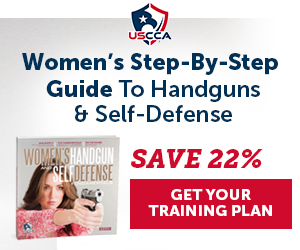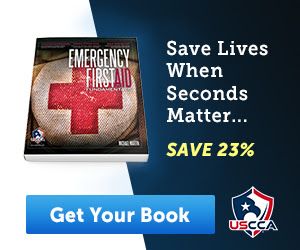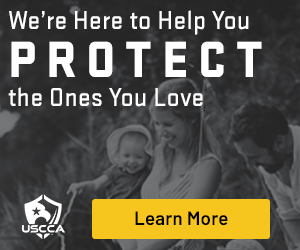 Jason Roberts is running for Richland County Sheriff, South Carolina.
Roberts, who was once a Law Enforcement Officer for the Columbia Police Department, told The Daily Counter that he was the victim of retaliation from his own department and, specifically, from the man he is running against, Richland County Sheriff Leon Lott.
The Daily Counter interviewed Roberts. During the interview, Roberts revealed that he wants to run for Richland County Sheriff to promote new ideas, to bring the change he believes is needed in Richland County and in the state of South Carolina, and for transparency in law enforcement. You can visit Roberts' campaign website by clicking here.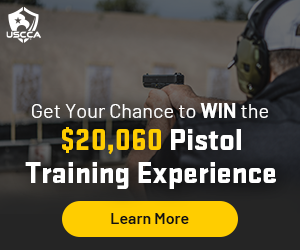 The South Carolina native has a lot of fresh ideas that he says will revamp the look and feel of law enforcement for Richland County. For example, Roberts mentioned a crime reporting app that Richland County doesn't currently have. "It's 2020. Everyone has a smartphone. Why don't we have an app so that people can report crimes easier? Pictures and videos can prove a crime occurred," Roberts said.
Roberts has a lot of ideas that are different than what Richland County currently offers or a variation of current practices. He told The Daily Counter that since people are looking for different ideas for law enforcement that promotes public trust he has put a lot of effort into what he calls the "Mayberry Philosophy."
Here is a quote from Roberts' campaign website: "When elected as your Sheriff, "The Mayberry Philosophy" will be implemented into our current policing practices, providing the promise of safer, healthier, and more vibrant communities. The Mayberry Philosophy is explained in further details below. We all know that law enforcement officers are a vital part of our community.  We can no longer operate and separate ourselves from the communities in which we live and patrol. It is imperative that we unite as one, with the community to restore trust and rebuild relationships. My deputies will also "protect and serve" using the Mayberry Philosophy."
Here is a list of some ideas from Jason Roberts' proposals that he says differentiates him from current Richland County Sheriff Leon Lott:
The Resident Deputy Program – Deputies will work in the communities where they live. They will be responsible for establishing relationships with their neighbors, attending community events and functions and reducing and preventing crime in their assigned community.

Project Safe Neighbor – The Sheriff's Department will purchase homes in high crime areas of Richland County and allow a deputy to live there rent free. These deputies will become a part of these communities and they will be responsible for finding solutions to the crime in that specific community.

SWAT Sports – Free sports program for at-risk-youth that live in Richland County (Basketball, Baseball, Football, Boxing & Martial Arts).

Project Safe Haven – Free afterschool program for at-risk youth that live in Richland County that will focus on their gifts and talents (dance, music, singing, acting and performing)

Big Brothers & Sisters in Blue – Mentoring program facilitated by our deputies for youth ages (6-18)

Sheriff's Cadets Program – I will employ youth ages (16-20) that desire to work in law enforcement as a career.

Richland County Mobile Crime Watch – We will develop a smartphone application that will help our citizens to report crime directly to us as it happens. They will also be able to send crime tips and receive alerts about major incidents, missing persons, runaways, and other incidents that occur in Richland County.

Richland County Crime Intelligence Unit – This unit will be established to fight crime through technology and intelligence. Computer data and statistics are very important and this unit will use that information to help the Sheriff's Department to predict and prevent crime in our county. This unit will also be able to tell us when and where to focus our resources to where they are most effective.

Richland County Domestic Violence Enforcement Unit – Domestic violence continues to be a very big issue in our state and county, with South Carolina ranking extremely high for over a decade. I will implement a dedicated unit that will respond to and investigate domestic violence incidents. There are far too many victims that do not receive the justice that they deserve. I will change that for domestic violence victims in our county. If I am elected to become the next Richland County Sheriff, one of the other things that I will do is develop a Domestic Violence Registry in the Richland County Sheriff's Department Phone App that I will create. If a person has been convicted of Domestic Violence in the past or if they have a restraining order, you can find out in a few simple clicks! A victim will also be able to text for help or hit a panic button if they are currently being assaulted! Education, prevention, and enforcement is the key to end Domestic Violence!

Richland County Veterans Protection Unit – This unit's mission will be to identify and assist the veterans of our county that may be struggling with P.T.S.D. or other mental health challenges from war. Our veterans are our heroes and should not be treated as criminals for things that they have no control over. This unit will take proactive measures to assist our veterans in getting the help that they need, if and when the need arises.

Richland County Assertive Community  Treatment Team – In order to solve a problem, we must find the source of that problem and treat it. We know that mental illness, alcohol/drug addiction play a major role as it relates to individuals committing a crime. The ACT Team will consist of a team of deputies, mental health professionals, and substance abuse treatment professionals, that will offer treatment, rehabilitation, and support services, to individuals that have been diagnosed with serious mental illness or that may be addicted to alcohol and/or drugs. The purpose would be to connect these individuals with treatment services as a way to keep them out of the criminal justice system.

Richland County/Columbia Police Consolidation – It will be my intention to begin talks with the City of Columbia to explore the idea of possibly consolidating both the Columbia Police Department and the Richland County Sheriff's Department into one agency. I believe that we have one common goal and that is to reduce crime and make Columbia and Richland County one of the safest places to live in America. If combining our resources will better serve the citizens of Columbia and Richland County, I am willing to have that discussion to see if this would be viable and effective at reducing crime.
Roberts' view of recording crimes and recording law enforcement officers can be different from what some citizens may be used to. He encourages citizens and the media to record any suspicious activity and to record any law enforcement officer misconduct. It makes sense that Roberts would feel this way. He started his campaign after he experienced what he alleges to be retaliation. Roberts was a police officer for the City of Columbia and received numerous awards. He says he was never even cited for being late to work. But when he came out and reported domestic abuse that was being perpetrated by a well-connected chaplain for the city of Columbia, suddenly, he started receiving reprimands and punishments.
He says the current City of Columbia Police Chief Skip Holbrook and Richland County Sheriff Leon Lott retaliated against him for trying to protect a victim of domestic violence perpetrated by a City of Columbia chaplain. He says that while he believes he was retaliated against he would still work with Chief Holbrook to help the people of South Carolina and to "forge a path forward of safety and citizen trust."
He says that there appears to be a problem with citizens and law enforcement when it comes to trust. "The people have to be able to trust you. That's the problem here. That's what you're seeing. Leon Lott has been in office for over 20 years which can make a man complacent and not see what's going on around him," Roberts said.
The situation surrounding Jason Roberts and false reporting by some law enforcement officers in other situations reveals a troubling pattern. Sometimes, when law enforcement officers come out against misconduct those officers can find themselves out of job or even face backlash from other Officers. Roberts described a "blue wall" when it comes to some officers shielding bad officers from their misconduct. He says that if he becomes sheriff his deputies won't get away with such behavior.
When asked about the George Floyd situation where an officer placed a knee into the back of Floyd's neck Jason Roberts was direct.
"When I'm the sheriff and if I ever hear that my deputy did that I'll charge them myself," he said.
Roberts appears to be running on a campaign of transparency between law enforcement, the news media, and most importantly, the citizens.