Jacqueline Pidanick, a 40 year old mother of two has been fighting in the Beaufort Family Court System to protect her daughter Olivia from her ex-boyfriend, Christopher Maddaloni, who is a convicted Domestic Abuser.
Pidanick's Court battles began in 2013, when she filed a Police Report with the Beaufort County Sheriff's Department because Maddaloni threw their then 6 week old daughter and in early 2014 for hitting their daughter. This resulted in what Pidanick states was a bruise on their daughter's face, this was stated in a police incident report. At a Temporary Hearing held in the Beaufort Family Court, Judge Peter L. Fuge refused to receive any evidence pertaining to Mr. Maddaloni's Domestic Violence and did not allow Ms. Pidanick to speak.
Ms. Pidanick states she was informed by Bret Kiker (her attorney) that Judge Fuge had gone through her prior divorce file in an attempt to find incriminating evidence against her. Pidanick states Judge Fuge wanted to maker her out as a gold digger, when she simply was seeking help with care for their daughter while she would work.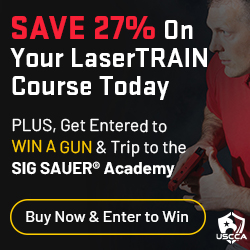 At the Final Hearing held in 2015, Ms. Pidanick states she was forced to allow visitation and take on all responsibilities, while the courts ignoring the abuse she and her daughter suffered. Afterwards, Mr. Maddaloni continued his abuse verbally and physically, according to Ms. Pidanick.
"He didn't want to see Olivia for her first birthday until the very last minute and then sued me later simply to harrass me because of it" stated Ms. Pidanick.
Pidanick has continued her fight in the South Carolina Family Court System and has gone as far as filing Motions and Petitions with Federal Courts, all to no avail, due to the lower courts wording of past orders. Pidanick says she is a loving mother who simply wants to protect her daughter from an abusive parent.
According to Ms. Pidanick, Judge Fuge, at one point in the litigation, told her that if she continues to seek aid from others he would remove her daughter from her.
As with so many Family Court cases, Ms. Pidanick is fighting an outdated, unqualified system. Ms. Pidanick became a Licensed Paralegal in order to help other parent's who were fighting for their children and has met nothing but resistance from those who maintain the status quo.
Ms. Pidanick handed us copies of a FOIA (Freedom of Information Act) she filed with the Beaufort County Sheriff's Department in an attempt to get the evidence that was submitted pertaining to the abuse from her ex-boyfriend Maddaloni. In this packet, we saw reports from Law Enforcement Officers who stated they handed the evidence in, but in the evidence transfer log it stated no evidence was handed in. On one form, it stated the evidence had been destroyed.
We reached out to the Beaufort County Sheriff's Office Property Evidence Manager Major Bob Bromage, and spoke with him concerning these facts. He called us back and asked if we could send him these forms and allow him to research it.  He informed us that he did a thorough search into this matter and that no evidence was handed in by officers.  He also stated that statements and reports were handed it, but no physical evidence was collected.  He assured us that the Beaufort County Sheriff's Office Policy was complete transparency and even invited us to FOIA the Department for any information pertaining to the cases that would be available to us by law.
We also tried to reach out to the Beaufort County Clerk of Courts Office but found out no one ever answers the phones there.  We wanted to know why Mr. Maddaloni's Criminal Domestic Violence charge could not be found in the Public Index and if it had already been expunged.  We did find out that Mr. Maddaloni plead guilty to the charge of domestic violence.
Ms. Pidanick also sent us an audio recording of South Carolina Law Enforcement Division Officer Paul Larosa and Beaufort Sheriff Lieutenant C. Sankowski, whom she says ambushed her at her home to discuss a Facebook post she had shared.  Officer LaRosa is a Profiler with SLED.  Something that concerned us in the audio recording was that Officer LaRosa attempts to convince Ms. Pidanick that State Law overrides Federal Law, this statement is not true.  Federal Laws set the precedent for most if not all State Laws and override them due to being the Governmental Laws of the United States, which were founded in the U.S. Constitution.  He is referring to a widely used law mostly by family court judges SC Code § 16-9-340 (2012).  This law states the following:
(A) It is unlawful for a person by threat or force to:
(1) intimidate or impede a judge, magistrate, juror, witness, or potential juror or witness, arbiter, commissioner, or member of any commission of this State or any other official of any court, in the discharge of his duty as such; or
(2) destroy, impede, or attempt to obstruct or impede the administration of justice in any court.
(B) A person who violates the provisions of subsection (A) is guilty of a felony and, upon conviction, must be fined not more than ten thousand dollars or imprisoned not more than ten years, or both.
We did attempt to speak with Officer LaRosa but were directed to SLED's Public Relations Department and never received a return call.
Something else we noticed in the audio recording is that when Ms. Pidanick asks who contacted SLED concerning this facebook post Officer LaRosa informs her it was Facebook themselves.  We took the liberty of speaking with a representative from Facebook and were told they do not monitor individual posts.  But after looking through the paperwork Ms. Pidanick sent us we were able to find in a report from Lieutenant Sankowski that it was in fact a Court Clerk who contacted SLED.  But in Federal paperwork it states that Judge Fuge had contacted SLED not a clerk.  This seems to have been misleading to protect the Judge according to Ms. Pidanick.
Ms. Pidanick took her allegations of Judge Fuge to Federal Court where Fuge was represented by Alan Wilson, the Attorney General.  According to Ms. Pidanick the court room was filled with their staff and other court personnel while she was there alone.  She felt this was done to intimidate her and force her to withdraw her petition.
Ms. Pidanick stated she will not give up until she is assured her daughter is safe, and that others will not have to deal with such injustice as she and her daughter have.
Ms. Pidanick stated to us, due to all this, no main stream media would really listen to her and allow her the opportunity to state her side of things openly.  This prompted us to go to Ms. Pidanick and interview her on Camera to allow her to speak out openly on her case.
Ms. Pidanick started the #BELOUD movement on Facebook to allow other parents (father's and mother's) who were having their Civil Rights trampled upon by the Family Court Industry.  On March 1st, 2020 nearly 2000 parents took to her facebook page and spoke against Family Court practices.