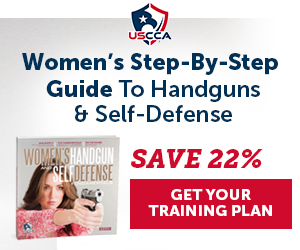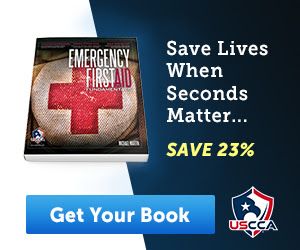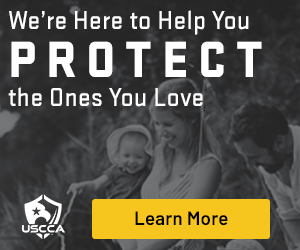 What really is a Guardian ad Litem? How did they come into being? What power do they have? Are they paid or unpaid and who pays them? As the Daily Counter began looking into these exact questions we had no idea of the Pandora's Box we were opening.
The first Court Appointed Guardian ad Litem (GAL) program began in Seattle, Washington by Judge David W. Soukup.  While Lawyers typically represented the parties in Family Court cases, rarely did anyone speak exclusively for the children, who ultimately had the most as stake.
Judge Soukup recruited and trained community volunteers to serve as GAL's for children to aid in these cases strictly for the children.  In 1978 the model was adopted as one way to safeguard the rights of the children.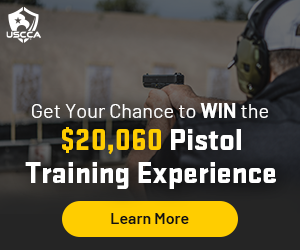 These Volunteers were both Lawyers and Community members who had the ability to gather relevant facts and to speak up for children in the courtroom.  GAL'S have full-party statues, which means they have the right to attend hearings, present information to the court, obtain relevant records, and make recommendations and requests to the court on behalf of the children.
The phrase "Guardian ad litem" is Latin for Guardian "for the suit." In South Carolina, it is a person appointed by a Family Court Judge to represent the best interests of a child in a legal proceeding.
It is important to understand that there are two types of GAL's in South Carolina; you have the Attorney GAL's who are appointed by the courts the majority of the time. And you have the Lay GAL's which are volunteers from the community. The next question is what is the difference in them? That isn't exactly an easy question to answer. We looked at the requirements for both first.
In Section 63-3-820 of the South Carolina Code of Laws we find this:
SECTION 63-3-820. Qualifications.
(A) A guardian ad litem may be either an attorney or a layperson. A person must not be appointed as a guardian ad litem pursuant to Section 63-3-810 unless he possesses the following qualifications:
(1) a guardian ad litem must be twenty-five years of age or older;
(2) a guardian ad litem must possess a high school diploma or its equivalent;
(3) an attorney guardian ad litem must annually complete a minimum of six hours of family law continuing legal education credit in the areas of custody and visitation; however, this requirement may be waived by the court;
(4) for initial qualification, a lay guardian ad litem must have completed a minimum of nine hours of continuing education in the areas of custody and visitation and three hours of continuing education related to substantive law and procedure in family court. The courses must be approved by the Supreme Court Commission on Continuing Legal Education and Specialization;
(5) a lay guardian ad litem must observe three contested custody merits hearings prior to serving as a guardian ad litem. The lay guardian must maintain a certificate showing that observation of these hearings has been completed. This certificate, which shall be on a form approved by Court Administration, shall state the names of the cases, the dates and the judges involved and shall be attested to by the respective judge; and
(6) lay guardians ad litem must complete annually six hours of continuing education courses in the areas of custody and visitation.
(B) A person shall not be appointed as a guardian ad litem pursuant to Section 63-3-810 who has been convicted of any crime listed in Chapter 3 of Title 16, Offenses Against the Person; in Chapter 15 of Title 16, Offenses Against Morality and Decency; in Chapter 25 of Title 16, Criminal Domestic Violence; in Article 3 of Chapter 53 of Title 44, Narcotics and Controlled Substances; or convicted of the crime of contributing to the delinquency of a minor, provided for in Section 16-17-490.
(C) No person may be appointed as a guardian ad litem pursuant to Section 63-3-810 if he is or has ever been on the Department of Social Services Central Registry of Abuse and Neglect.
(D) Upon appointment to a case, a guardian ad litem must provide an affidavit to the court and to the parties attesting to compliance with the statutory qualifications. The affidavit must include, but is not limited to, the following:
(1) a statement affirming that the guardian ad litem has completed the training requirements provided for in subsection (A);
(2) a statement affirming that the guardian ad litem has complied with the requirements of this section, including a statement that the person has not been convicted of a crime enumerated in subsection (B); and
(3) a statement affirming that the guardian ad litem is not nor has ever been on the Department of Social Services Central Registry of Child Abuse and Neglect pursuant to Subarticle 13, Article 3, Chapter 7.
(E) The court may appoint an attorney for a lay guardian ad litem. A party or the guardian ad litem may petition the court by motion for the appointment of an attorney for the guardian ad litem. This appointment may be by consent order. The order appointing the attorney must set forth the reasons for the appointment and must establish a method for compensating the attorney.
HISTORY: 2008 Act No. 361, Section 2.
As one can see there is no mention of these individuals having any such training that one would imagine needed for such a duty, such as child psychology, or some sort of forensic training to detect and deal with abuse and neglect cases.  This fact has been a long standing argument among Family Court Reform Advocates who state that today's GAL'S have no proper training to make any educated recommendations to the Courts.  One advocate compared it to hiring your local sales clerk to work in a nuclear sub and not training him.
We have talked to several parents who complained about GAL's in their cases.  Complaints ranged from not even speaking with the child/children to not keeping in contact with the parents.  Most of these complaints were aimed at Attorney GAL's who charge approximately $175 an hour for their service.  Some parents even complained that their GAL's kept information from the Court or lied to the Court concerning matters.    But as you can see by the State Statue there are no real qualifications for to become a GAL.
We will state here that in the beginning of the GAL Program all were volunteers and none of the then GAL's were paid for making sure the children were at the forefront of the issues.
There are even different requirements for Attorney GAL's and Lay GAL's (Volunteers), these can be found under State Statue 63-3-380.  These are very basic and allow a lot of different points of views.  But it does state that the Childs wishes must be considered.  But in 63-3-830 (A) (5) we see another loophole protecting the discovery of any wrong doing by not allowing a GAL's notes to be subpoenaed.
We seriously began asking the question of the obvious conflict of interest for Attorney GAL's in these cases.  In most cases the Court allows the Attorneys in a case to recommend a GAL they would like assigned to the case.  This practice is highly questionable due to the obvious bias it creates in these cases.  Now remember GAL's are suppose to be there strictly for the welfare of the children, but this hardly ever is the case.
In one case that we were informed about  Hagood vs. Hagood  a name we were familiar with came up, Kathryn Free.  Ms. Free is a Family Law Attorney in Elgin, South Carolina, and was appointed as the GAL in this case for Johnson Hagood who at the time was 11 years old.  We were told and shown evidence that indicated Ms. Free covered up physical abuse on the child and had a DSS investigation halted by the Judge whom we are also familiar with, Judge Monet Pincus.
Now this does not mean that all GAL's are bad, we have heard of a few GAL's who truly do look out for the children in cases, such as Nathan Ginter, who is a Lay Guardian ad Litem out of Richland County.  But in most cases that have complaints, it seems to be Attorney GAL's.
When the Daily Counter did its investigation on the State Budget we noticed a Salary line of $4.5 Million Dollars for GAL salaries.  This made us question more due to the fact that GAL's are paid by the parties in these cases.  We have filed a FOIA (Freedom of Information Act) form to see where this money is actually going.  Could this be a slush fund for Attorney's?
Several Professional Experts have stated in numerous other articles and on social media that Guardian ad Litem's require extensive training in multiple areas in their opinion.  There was a time when these individuals were appointed by the courts for free to protect the interests of our children, but now charge for their service to protect children.
Another interesting fact that we discovered is that GAL's have no oversight.  There is no one you can complain to about them except the Judge who appointed them to the case.     This leaves many parents with no recourse against bias GAL's.
It has been argued that Guardian ad Litems should only be volunteers and not attorney's who profit from these cases.  It has also been argued that before an individual can become a GAL, they should have the qualifications in child psychology and some sort of forensic training.  In most of the cases we have reviewed nearly every GAL has only concentrated on the Financial aspect of the case, very few have ever stated the facts of how good a parent one party is.  Or how much it would destroy a child if separated from a parent.
These HIRED GUNS of the Family Court can shoot your children down with no real qualifications for the right price.  A long-standing statement about Family Court is "YOUR GET AS MUCH JUSTICE AS YOU CAN PAY FOR".