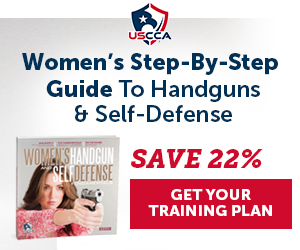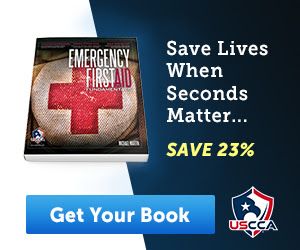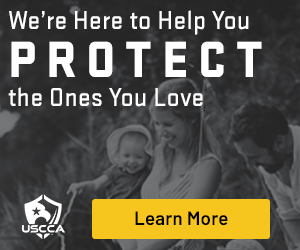 ---
Michal Battle, 42, of Stuart, Florida says that when she gave birth to her son, Elijah on June 11, 2011, it was the day she believed in miracles. She was told she couldn't have children.
In 2014, Michal and Leonard Clayton Battle, Jr., 42, of Palm Coast, Florida were married.
In 2015, Leonard Battle was arrested for Domestic Violence and for holding the couple's son Elijah hostage. The specific Florida statute that Mr. Battle was arrested under was Florida Statute 784.03 which describes misdemeanor battery. Mrs. Battle was the victim.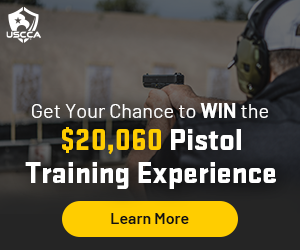 Mr. Battle was tried, convicted and sentenced to 1-year in a Martin County jail. Besides, Mr. Battle was placed on probation and ordered to have no contact with Mrs. Battle.
The couple split up. Michal claims that she and her son lived with her mother after the break-up.
Ms. Battle's mother, Susan Gibson, recalls her time with Elijah. "I took care of Elijah as he was my own son. I love him. We had fun together," she said before she cried on the phone with our reporter.
---
Domestic Violence-Related Alcoholism
Mrs. Battle revealed to The Daily Counter that, as a result of her abuse, she became an alcoholic. This alcoholism was interesting given that Mrs. Battle says that she worked as a chemical dependency technician at a local recovery center at that time.
Self-medication is a common response to domestic violence.
"According to information provided by the National Coalition Against Domestic Violence, women who have been abused are 15 times more likely to abuse alcohol and nine times more likely to abuse other drugs than women who have not experienced abuse.
Researchers have estimated that as many as one-quarter of women who suffer from Post Traumatic Stress Disorder (PTSD) will develop a problem with alcohol, and 10 percent of female PTSD sufferers will end up abusing drugs.
Not every woman who is abused by her partner will suffer from PTSD – but the daily stress, impaired self-esteem and resultant emotional damage of life in an abusive relationship can also increase the odds that these women will end up abusing or becoming dependent upon alcohol or other drugs."
In 2015, Mrs. Battle says that someone reported to the Florida Department of Children and Families that she was allegedly drinking and driving with her child, Elijah, in the car. During that investigation, admitted guilt. The case was closed.
In 2016, there was a similar case but that too was closed. Mrs. Battle was arrested for driving with a suspended license as well as possession of narcotics without a prescription, court documents show, she was sentenced to 1-year in a Martin County jail. Elijah lived with her mother during her incarceration, Battle says.
"I had Elijah while Michal was locked up. I become like his second mom. I put on his clothes, I fed him, I played with him and I took care of him. It gave me joy," Susan Gibson says.
In 2017, Mrs. Battle was released. She immediately went back to drinking, she says. She claims that her mother, Susan Gibson, called the Florida Department of Children and Families with concerns about alcoholism. This caused an investigation to be opened against Battle.
"I knew she had a problem. Michal is a good mom. She was a victim of domestic violence and she never got help for that. I know my daughter. She was suffering," Gibson explained.
In July 2017, Battle had a conversation with a CPI Investigator. She claims that she made a deal with the investigator that she would get treatment for her alcoholism. However, it was only on the condition that her son was to be placed with her aunt and uncle. Battle provided The Daily Counter with proof that she asked for this arrangement.
---
Florida Family Court Circus
On July 17, 2018, Judge Steven J. Levin granted temporary placement to Kathy and John Perkins, Battle's aunt and uncle. "He thrived while in their care," Battle says. She says the family followed what she calls a "case plan." She would get involved in her son's day-to-day activities and affairs to stay as close to him as possible.
In December 2018, she says a court denied her reunification with her son Elijah after her release from drug-treatment."My aunt and uncle tried to argue for me to have custody but the court refused to listen. Then, they tell me that his dad was sober so they gave him custody," she claims.
This decision appears to be linked to Mrs. Battle missing just one drug test. This is even though she doesn't have an issue with drug abuse. Her issue was alcohol abuse. Some would say that alcoholism is the same as a drug habit. Except there is just one little issue with that. How does one hold someone like Mrs. Battle accountable for drug tests when her issue was alcohol and she had never been arrested for anything but alcohol-related offenses? It doesn't make much sense.
Mrs. Battle brought up something that we at The Daily Counter was starting to wonder about.
"It seems to me that if I fully admitted to having an alcohol problem then me getting drug tested for other substances when I was already forthcoming about what was wrong seems like a ploy to get money out of me. Those drug tests are not free," Battle told The Counter.
She mentioned tests that can be administered for alcohol. However, she is being tested for a legal substance and those tests came back negative. At least, the latest one she took came back negative which should count for something if she paid for that test.
Tom Gerace, a guardian-ad-litem or court-appointed attorney for children, was assigned to her case. "He recommended that my son goes with his father. My son got sent more than 300 miles away to Daytona Beach away from family and away from me," she says. Mr. Battle was awarded a temporary placement of Elijah. She says she never lost custody of Elijah.
She says that not even 90-days later after temporary placement was given to Mr. Battle that was when the trouble began.
She says that Leonard Battle relapsed on a drug habit and, on the guardian-ad-litem's recommendation, Elijah had to be placed with another family. Mr. Battle had been arrested numerous times for domestic violence-related incidents and also has a felony arrest for oxycodone.
And yet another arrest in 2016.
Then there was an arrest for felony grand theft auto.
We also have a 2016 battery charge. Then he violated his probation in 2012. There is a 2011 battery arrest. Its safe to say this man is no stranger to handcuffs.
Marie Gilbert, Mr. Battle's cousin, was apart of the placement family, she says. During the temporary placement period, she says, Mr. Battle checked in and out of facilities and disappeared. Also during that period, she claims she saw videos and other evidence that made her suspect that her son was being physically abused.
On September 10, 2018, her son was placed in a Martin County foster home.
In October 2018, she says her son was removed from the home of a potential adoptee parent for "abuse of a 19-year-old autistic girl." The reader may start to notice that this child went from thriving to the label of an abuser from what Mrs. Battle is describing. She says that her son, "wasn't abusive while in her care and that her son was becoming abusive after he left his father's care."
So, once again, on the guardian-ad-litem's recommendation, her son was placed at the Hibiscus Children's Shelter in Jensen Beach, Florida. She says she was never given an option for custody. "I was begging every judge I ever came in front of to just give me a chance," she says, crying while telling us this statement.
John Perkins, Battle's uncle and previous caretaker of Elijah, had a lot to say about the situation.
"I just didn't like it. I know Michal's a good mom. Yes, she had a bad past but lots of parents do. O.J. Simpson got custody of two children, just like you said, and I'm not sure how she's the monster she has been made out to be," he says.
Mr. Perkins had plenty to say about the guardian-ad-litem.
"Listen, I like Tom. I think Tom knows that and I'll say I like him because I feel like he's a good man. But come on Tom, you know this is wrong. You have to know this is wrong," Perkins explained.
We asked Mr. Perkins about Michal's past and asked for more clarity.
"I'm not making excuses for her. Both sides were irresponsible and that's a fact. But you see that child doesn't need to be in foster care. Michal has a job, has a place to stay and she hasn't had a drink. Me and my sister would call the authorities if we ever saw her relapse. She hasn't," he explained.
Our reporter asked about parental and familial alienation.
"We all feel alienated. I really miss Elijah. My sister misses him and it just eats her up every day that we don't get to have him back with us and with Michal. These courts and these judges need to consider the fact that it isn't just Michal and Elijah suffering here. We love Elijah too. It isn't right," Perkins said.
Mrs. Battle claims that while during scheduled visitation she noticed that her son, Elijah, had bruises. She says that her son told her, "Mommy. I have something to tell you." Later on, she says that her son described potential abuse. She claims she showed the bruises to a CHS supervisor and bruises found on other kids.
"I filed an emergency motion. Judge Levin got that motion," she says. In the court case,  Mrs. Battle asked for custody of her son and that the judge immediately recused himself.
What Mrs. Battle said about Judge Steven Levin agreeing that she is a fit mother and that he did immediately recuse himself is backed up by court documents. In those documents, Judge Levin did say that "The Mother has substantially complied with her case plan and the child can be safely returned home."
Since this judge found some reason to recuse himself Battle found herself stuck in what she described as "legal limbo." She filed other motions. There were new allegations of abuse from Mrs. Battle concerning the facility her son was in.
On December 13, 2018, she was granted a hearing in court based on her filing an emergency motion. "I got in front of this new judge, Judge Michael McNichols, and I tell him, 'your honor my concern is that I want my son'." Judge McNichols was assigned as the new judge in 2020.
During this time, she claims nobody came to her to ask her about choices in placement for her son given the history of abuse that she claims Elijah suffered. Battle says she feared that her son would face further abuse.
She claims the judge said, "Well, I'm not familiar with your case but we have an approved home study."
Mrs. Battle says that, based on the guardian-ad-litem's recommendation, again, , Nikki Heart, her husband's sister, was to be given the placement of Elijah. She argued in court that under Chapter 39 she had to be notified of this decision and recommendation made by the guardian-ad-litem and that before the judge even considered this placement she should have been notified.
What Mrs. Battle says appears to be true under Florida Statutes.
39.402 Chapter 39 (3)

Whenever a child is taken into custody, the department shall immediately notify the parents or legal custodians, shall provide the parents or legal custodians with a statement setting forth a summary of procedures involved in dependency cases, and shall notify them of their right to obtain their own attorney.
From that point on, Mrs. Battle says that she hasn't seen her son a lot. She is actively being alienated. "No reunification in sight. The guardian-ad-litem refuses to answer requests. No matter what I do nothing happens. I'm stuck in limbo," she says.
"Where is the justice for Elijah?" she asked.
This publication reviewed the scores of documents that Mrs. Battle sent. From what we have seen, this situation involves a family court that appears to show little interest in the best interest of the child. This publication will not presume to know everything about the Florida legal system. However, this publication will say that a victim of domestic violence who rose from the ashes of addiction shouldn't be further victimized with the utilization of her child as a means to extract money out of her, to make her yield to judicial abuse, or to force her into dating or not dating whomever she chooses.
Her dating decision was a stipulation in her getting custody of her child. The man she was dating at that time in now incarcerated because he stabbed Mrs. Battle during a domestic violence altercation. This man is currently incarcerated for 3-years with the Florida Department of Corrections based on the offenses this person committed against Mrs. Battle.
Our reporter informed Mrs. Battle that while journalism is the ultimate goal of this article that maybe she should consider making better choices in men. The reason why our reporter told Battle this was because she had beaten addiction, homelessness, and alienation as a parent and that if the person she met isn't going to help her continue her journey then that person doesn't need to be in her life.
Like so many victims of abuse, Battle appears to seek abusers which is a common hallmark of an abuse victim. Some people mistake abuse for love. Others mistake love for abuse. It's a vicious cycle. She managed to break away from one part of the cycle by beating her alcohol addiction but the Florida Family Courts are just another abusive ex-husband except this ex-husband isn't the kind one can just call the cops on.
"Insanity, to me, is when you love someone so much that you help them destroy you by trying to save them," she says.
Battle appears to have loved the wrong people. As a result, she fell into a cycle of depression and alcoholism. She says she feels like a new woman. Now all she needs is her son to help her complete her journey to recovery.
---
Tom Gerace couldn't be reached for comment.
Leonard Battle did return our phone call but proceeded to tell us he didn't appreciate our call. Given Mr. Battle's long criminal record he should be used to being questioned. 
If you know of a child who is being abused in a facility or anywhere please dial 911 or contact groups such as Child Help https://www.childhelp.org/hotline/
Michal Battle says that if anyone in the state of Florida is interested in recovery programs they should reach out to her. She said that nobody should go through addiction alone and if nothing else she will be an ear and direct that person to a treatment facility. She also knows of scholarships people can use to lessen the cost of a more expensive treatment facility.