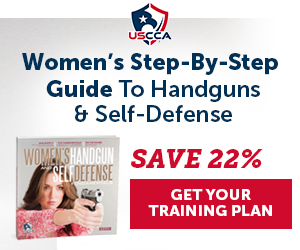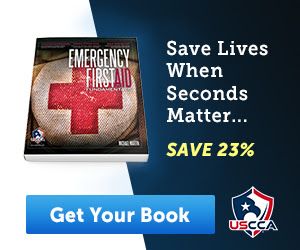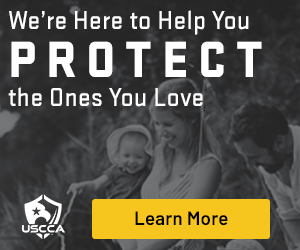 This is the second article in this series.  In the first article we looked at the Actors involved in Family Courts and at some of the violations that occur in Temporary Hearings.  Now we will take a look at the violations that occur during the case itself.
After the temporary hearing the Litigants and Attorney's begin to collect information that can be used against the other party.  This is done in a couple of ways.  Usually, the first is "Interrogatories", these are questions from one party to the other pertaining to certain aspects of the relationship or involvement with the children.  Attorneys will ask their clients to come in and sit down usually with a paralegal and have them come up with a series of questions they believe will be able to show the other side at fault or lack of commitment to the children.  Some of the usual questions here are on finances, work habit, if they have committed the offense they are being accused of, etc..  They are usually only about 12 questions.
Another thing that begins is the involvement of the Guardian ad Litem.  Remember this person is suppose to be the voice of the children.  Most of the time the Courts were given suggestions by both Attorneys who they would like to use.  These suggestions if used allows for some sort of favoritism in the case.  Courts are suppose to use a running name list to appoint GAL's to cases as not to show any sort of favoritism, but this hardly ever happens.  And another interesting fact is that the majority of GAL's are also practicing Family Law Attorneys.  South Carolina does have Lay Guardians (non-attorneys), but hardly uses them.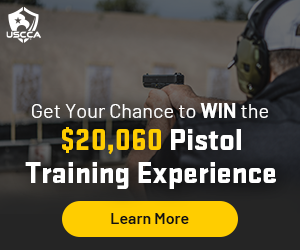 GAL's have no forensic training or psychological training, usually.  These individuals are only required to a less than minimum standard of training,which includes sitting in on a contested custody case for 9 hours before being sworn in as GAL's.  Attorney GAL's can even bypass the whole process if they petition a Judge in some cases.
GAL's are paid by both parties and the fees are usually around $150 to $175 an hour for their service.  Judges apply a maximum amount to be paid to the GAL bases on their assumption (Guess) of the GAL's involvement in the case, usually between $1500 and $2000 to start off with.  In many cases this gets raised.  It is also important here to state that Attorney GAL's and Lay GAL's have different involvement standards.  It is also note worthy to state that in South Carolina there is no oversight for GAL's.  If you feel a GAL is bias or not doing a good job your only course of action is to petition the Judge who assigned them in an attempt to have them replaced.
The usual process is that a GAL will meet with both parties first and then schedule a home visit to see that party with the children, if there are any involved in the case.  From there things change depending on the type of GAL you have.  Attorney GAL's can go from there and simply review documents, while Lay GAL's still must show an involvement with the children and parties.  The important thing here is that GAL's must perform a balanced assessment, meaning if they contact one side they must contact the other.  It is also important to know that all GAL's must send itemized invoices to both parties,monthly, just as an Attorney is required to do.
Guardian ad Litems are to be the voices of the children in these cases and give a report as to their "opinion" on what is best for the child/children.  In several cases GAL's recommend some sort of Psychological evaluation to take place, it is important to understand that GAL's do not have the authority to make a party take this evaluation, but they can petition the Judge to order such.
The following chart illustrates the types of guardians ad litems appointed in
various types of proceedings:
Guardian ad Litem assigned cases
| | Volunteer GAL | Attorney GAL | Private or Lay GAL | Other |
| --- | --- | --- | --- | --- |
| Abuse and Neglect Cases | Yes | Yes | | |
| Termination of Parental Rights | Yes | Yes | | |
| Private Custody or Visitation | | Yes | Yes | |
| Adoption | | Yes | | Yes |
| Name Changes | | Yes | | Yes |
| Actions Related to Paternity | | Yes | | |
| Abortion Consent | | Yes | | Yes |
The above chart is something we found interesting, as it shows that Attorney GAL's are allowed in every case.  These are the GAL's that are not required to follow any sort of structure to their investigation and are paid the most.  It's also vital to state here that if a Lay Guardian is appointed then that GAL has to have an Attorney appointed for them, who does not get paid as he is ordered by the Courts to represent the GAL.
As cases progress in these drawn out legal battles you have to begin educating yourself on certain aspects of Family Law Statues.  One interesting fact is that it is illegal for anyone to prevent the reconciliation of a couple.  But yet Attorneys do this daily by telling their clients not to contact or communicate with the other party.  Another fact is that all Court Officials from the Judge to the Lawyers to GAL's are ethically bound to report wrong doings by any member of the Court.  This means if an attorney is aware of a Judge violating his oath of office then he is required to report it, but this never happens.  Most attorney's feel this would be career suicide for them to report any wrong doing by a Judge.  And Attorney's do not report each other.
Now as the Discovery stage is approached, this is the part where attorney's give each other the evidence that is going to be used in court to either show the fault or defend against the allegations.  This is to include any witness lists that either side is planing on calling to testify, family members, neighbors or professional witnesses such as Psychologists.  Along with the witness list they must inform the other side of what that witness will be testifying to.  Lots of times attorney's will leave a witness off the list and attempt to call them anyway.  When this does occur and is allowed it can be argued that it is a violation of due process due to the fact that the other side did not have time to properly prepare for that witness.
South Carolina is a mandatory Mediation State, which means all cases in Family Court must be attempted to be mediated for a minimum of 3 hours.  This process is suppose to allow both parties to sit down with a neutral individual and attempt to come up with some agreement.    The catch here is according to the ADR Rules the parties are to be in the same room, and if Attorney's are present their only role is to address any legal aspects of the mediation asked by their clients.  In reality, most mediation is acted out in this manner:  the parties are set in different rooms with their attorneys,  and the mediator goes between both rooms.  The Attorneys do all the talking and make the agreement not the parties.  This is done as to allegedly facilitate a speedy agreement, but it's also done to facilitate more billable hours and to cover up any already questionable details done to this point.  Litigants can request that there be no attorney's present at mediation and that both parties be in the same room, but will never be told this by their attorneys.
It's important to understand that if an agreement is achieved and signed by both parties that it will be difficult later to alter that agreement after a Judge has made the agreement into an Order.  Several Mediators told us that most parties only look at the short term of things and fail to look long term.  They have also stated that many parties have been misinformed by their attorney as to the purpose of mediation, it is not a place for trial preparation or evidence displays.  Mediation is to attempt to bring both sides to an agreeable contract, that both sides can live with.
If an agreement is achieved and signed then at this stage the case is fairly over.  But if an agreement is not achieved then the parties will go to a Final Hearing to have a Court decided their fates and that of their children.
We will be examining the Final Hearing and many of the violations that occur at that time in the next article in this series on Family Courts.