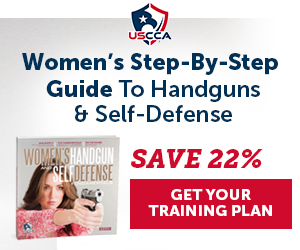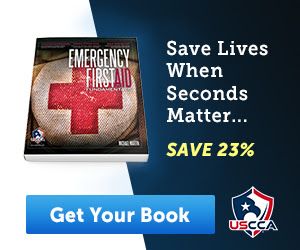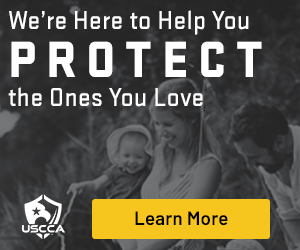 Right now, most U.S. citizens are engaging in social distancing. It doesn't matter if one agrees with this practice or not. Certainly, there is an argument to be made to limit contact to prevent the spread of COVID-19. However, there are unintended consequences for encouraging people to not regularly interact in a more close and direct way. The people who will suffer as a result of social distancing are those who cry out for help but can't and often won't say a word.
Imagine for a second that you are a citizen engaging in social distancing. Would you notice the woman with a black eye in Walmart if you're trying to avoid her? Would you notice her two children who have physical injuries? What if you weren't grocery shopping and that same woman would normally come outside for a jog but she hasn't in a while? Would you even check on her? What about the kids? It's not like a police patrol would necessarily notice kids with physical signs of abuse if many kids are inside right now.
In states such as South Carolina, many children haven't signed up or participated in the e-distance learning initiative called "SC AcceleratED." South Carolina schools will remain closed for the rest of the year. Is it possible that many of these children who aren't participating are too busy playing video games or making social media posts? Yes, that's possible. However, if a child is not in school and nobody verifies if that child is alive and well then is it possible that at least one of these absences could be because there is a child in need of help?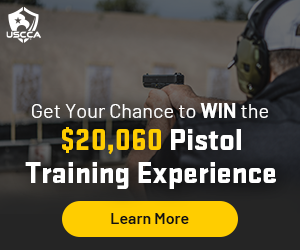 Keep in mind that South Carolina was in the national media this year because of the Faye Swetlik case. That little girl was taken after getting off of a school bus. She wasn't immediately reported missing. This happened before the pandemic. This happened when people were still out and about to potentially witness Faye Swetlik not making it home or at least the kidnapping. What do you think is happening right now? A child abuse scenario doesn't require agreement or disagreement with any social distancing guideline to realize that social distancing can potentially mean that child abuse will get ignored. In many cases, child abuse was being ignored even without the social distancing guidelines set forth by federal and state governments.
The Daily Counter spoke with Joan Brown who is the public services counsel for the South Carolina Bar Pro Bono Program. This author spoke with Brown who shared many of our author's concerns. "Our program works with domestic violence programs and violence against women programs," Brown said. Brown was concerned about the lack of victims coming forward to utilize the services of the South Carolina Pro Bono Program for victims of violence.
When asked about any increases in requests for legal services, Joan Brown gave an answer that might be a surprise. "You'd think more people would come forward. But it could be that victims are trapped in their homes with their abusers. The same could be happening with children," Brown said.
Brown stated that South Carolinians should alert the proper authorities if there are signs of abuse, neglect, or violence in any home. "If you see something then say something," she said.
What Brown described is the fear that social distancing guidelines could lead to potential victims not being able to reach out for help. The other problem is the potential risk to children. If someone could prevent a grown adult from reaching out for help then wouldn't it be harder for a child to do so? If children aren't in school right now then how would a child reach out for help to get away from an abusive or dangerous situation if they're following social distancing guidelines? How could a child call for help if a potentially abusive parent or guardian could remove phone and/or internet access?
On Friday, The Daily Counter spoke with Sgt. Nina Mauldin who works with Victim Assistance for the Richland County Sheriff's Department (RCSD) in South Carolina.
When the current COVID-19 situation was mentioned, Sgt. Mauldin stated that domestic violence is something that RCSD takes very seriously. In the interest of full disclosure, this author has spoken with Sgt. Mauldin several times before. Those conversations usually involved discussions about child abuse, domestic violence, and other concerns. Right now, Sgt. Mauldin has one message for everyone.
"If you see something then say something," she said. Those were the exact words that Joan Brown used. These two women want people to report anything that looks out of the ordinary or if something just doesn't feel right. Sure, nobody wants that neighbor who constantly calls the police. But sometimes it is better to be safe than sorry.
Law enforcement officers can only investigate what they are made aware of. Since many Americans are spending a lot of time inside their homes and outside of the view of police it is up to local communities, community leaders such as clergy, and neighbors looking out for their fellow citizens. Sgt. Mauldin and officers like her can only do so much during this time. Citizens should go through their cell phone contact list and call everyone just to say hello. Go on social media and chat with friends and family. Check to see if loved ones are okay. Even if someone isn't a close friend or relative, as Sgt. Mauldin said, if you see something then say something.
It isn't just children and potential victims of abuse that citizens should watch out for. During this time, many people are stressed out. Some could hurt themselves as a result of financial troubles. There has been a noticeable rise in calls to suicide prevention hotlines across the country. Many of these calls are related to COVID-19 concerns but for the most part, these calls were related to the loss of financial security. Tens of millions of Americans are unemployed right now. This could lead to someone deciding that taking their own life is the only way out. Citizens must look out for one another and check in on people via a phone call or social media.
There are a lot of resources for victims and the vulnerable. If you are a victim or know someone who is a victim of domestic violence then you should know that there is help.
Here is a list of several organizations and their contact information: