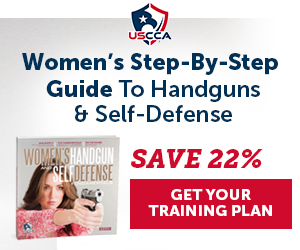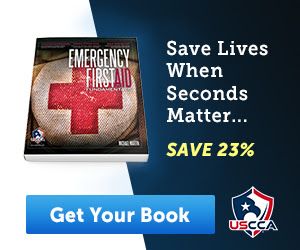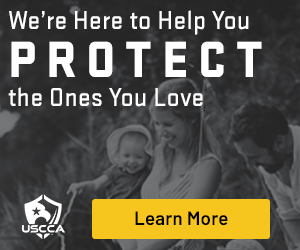 "I predict future happiness for Americans, if they can prevent the government from wasting the labors of the people under the pretense of taking care of them." – Thomas Jefferson
If you're an American citizen you'd be forgiven if you've forgotten you live in the supposedly "freest country on Earth." What exactly are you free to do? Are you free to lose your business? Is freedom the freedom to have the government to cause you to lose your job? What's the point of freedom if everyone is poor? Isn't that the exact opposite of the end goal of a capitalist or at least partially capitalist country? This would be offensive to the very concept of the United States Constitution. There's no point in a 2nd Amendment if nobody can afford a firearm. Who cares if someone searches your stuff without a warrant if you really don't own anything?
Some of the recent stay-at-home or shelter-in-place orders are nothing more than Chinese-styled authoritarian tactics disguised as meaningful legislation. American citizens have been subjected to treatment that one would expect from the Chinese Communist Party. This was done for the sake of "protecting people" and "limiting risks." Basically, this is the idea of protecting people from themselves. The boy in the bubble ultimately chose to be in that bubble. Right now, the federal government and state governments have enacted policies that some might say would make Josef Stalin smile.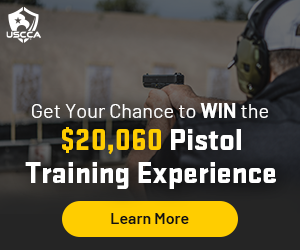 Think about it for a second.
The Chinese Communist Party has done the following:
Limited travel
Limited firearm purchases (this one is stuck on automatic for most Chinese citizens)
Increased surveillance
Utilized surveillance drones
Encourages citizens to tell on one another Soviet-style
Cracked down on religious gatherings
Monitored social media posts
What is the difference between the Chinese Government and the United States? Absolutely nothing.
Travel from state to state was limited earlier this year in several states. Firearm purchases have been limited across the United States although some gun control legislation was peeled back in states like California after gun stores were originally deemed as non-essential. Surveillance will increase thanks to legislators such as U.S. Senator Lindsey Graham (R-South Carolina) who voted to stop end-to-end encryption. Several police departments in the U.S. are utilizing surveillance drones. Citizens were asked to report one another for violating social distancing guidelines, stay-at-home orders, and/or shelter-in-place orders. Religious gatherings have been raided and some clergymen have been arrested. Social media posts were always monitored by the U.S. government except now with everyone being home more often more posts can be spied upon with the excepted increase in social media posts.
This is the end result of giving up just a little bit of freedom for the illusion of security. Not a single person belonging to the U.S. government can cure a virus. The same is true for state governments. Much of the original analysis of the COVID-19 virus has turned out to be incorrect and those sources were government-funded. This would mean that the U.S. government and state governments can't even pay someone to find out the true scope of COVID-19. So why then would any government make a move that would cause harm to the local economy?
Do they mean to quarantine people in their homes when their homes are inevitably foreclosed upon? What's going to happen when utility bills are due after the pandemic subsides? Are those more than 40 million unemployment insurance applicants going to suddenly find jobs directly after the pandemic ends? How exactly are parents with newborns supposed to afford formula if the mother cannot produce milk? Will social assistance continue to exist with the added strain or so many American citizens in need?
For a government that has long persecuted communists, one has to wonder about the ongoing financial strategy. President Trump has declared numerous times that America will never become a communist country. That's great to say but pretty soon there will be bread lines. This much isn't so much the fault of the President as he appears to want the country to open again. This isn't to say anything good or bad about his intention or that his words are morally right or wrong. The reality of the economic situation in the United States is that either the national money flow opens up again or the economic damage to the country could be catastrophic.
One thing is for certain. The government will offer a solution. It has to. That solution will present itself in the same frame and form as all the other solutions the government offers. Problems that the government creates are framed as problems only the government can create a solution for.