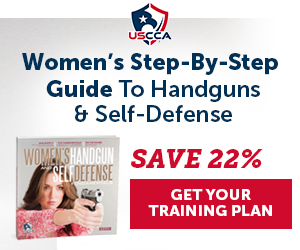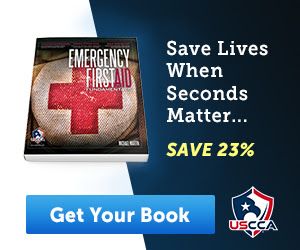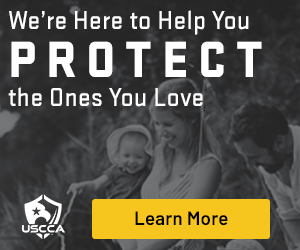 The Daily Counter spoke with several businesses across South Carolina. Their unified message is, "open us for business." But these businesses cannot open and if they do they'll be fined or face other penalties under local and state stay-at-home orders.
Here are some of the statements provided by several S.C. Businesses:
"Nobody is helping us. Nobody cares. Our customers are mostly tourists. I've been closed already for 8 months because this is seasonal. So I never had the chance to open up. My rent is high and I pay top dollar. It's an oceanfront place so you know it's expensive. I invested over a million dollars into this business. When can I open? What am I going to do? The seasonal time when I normally stay open isn't going to be here soon," says Gil R., 8th Avenue Tiki Bar & Grill, Myrtle Beach, South Carolina.

"Open us back up," says Bill Rippey, owner of Bummz Beach Cafe, Myrtle Beach, South Carolina. Rippey says he had to lay off workers and that business has been terrible. Rippey talked more about having to lay off workers than any other topic. When asked about his message to South Carolina Senator Luke Rankin (R-Horry), Rippey was blunt. "I don't care if Senator Rankin or whoever is a Republican or Democrat. Open us back up," he said.

Heidi Bennet-Martin is one of many Myrtle Beach rental property owners who are suffering. In a Facebook message, Bennet-Martin spoke of her financial hardships and the struggles of others. "This is killing my rental condo that is oceanfront," she said. Oceanfront property in Myrtle Beach, South Carolina isn't cheap. If Bennet-Martin and others like her have to foot the bill for the cost of ownership then that could spell certain financial doom. "I know everyone is hurting from this," she explained.

On March 30, 2020, The Daily Counter spoke with several business owners and business staff.

One of the business owners our reporter spoke with was Zayne Jackson, owner of Polliwogs Bar and Grill in Columbia, South Carolina. Jackson said that the business only has to-go orders. "Last Wednesday, 18 of our people got laid off and we cut shifts," Jackson told our reporter.

It was the same story with Will Wilkinson, general manager of J.R. Cash's Bar and Grill in Columbia. "If you look at last year month over month we are down about 70% (sales)," Wilkinson said.

Brittany Shepherd, a server at Top Dawg Tavern in Columbia told our reporter, "None of our serves or bartenders have a job right now. We're just waiting to hear something." 
Penalties such as fines and jail time are being levied at citizens across the U.S. For example, in South Carolina, Governor Henry McMaster has added criminal penalties. He says he wants S.C. citizens to "follow the rules." This is strange given that Governor McMaster has kept golf courses open in South Carolina. If people are meant to stay home to prevent the spread of a virus then why is a favored activity of S.C. Legislators and Governor being kept open?
Earlier this year, four Legislators walked out of a Joint General Assembly Session. The end result of this was that South Carolina Attorney General Alan Wilson spoke with South Carolina Representative Johnathan Hill (R-Anderson). The disagreement was about S.C. Law in electing judges. South Carolina is one of very few states who allow the Legislator to select judges with zero citizen voting outside of high powered and politically connected lawyer. Several Legislators had their favorite judges rushed through without a roll-call vote so that the people of South Carolina can know who voted for that judge should that judge be problematic.
If the citizens of South Carolina have to follow the rules and are financially suffering then perhaps certain S.C. Legislators could follow the rules and not funnel out tens-of-millions in taxpayer dollars. This was known since December 2019. S.C. Lawmakers have misused and funneled out taxpayer funds when that money is desperately needed right now for S.C. citizens and businesses.
A good question is what happened to all of that money? When asked about where some of the money in this dark budget was going, South Carolina Representative and Ways and Means Committee Chair G. Murrell Smith (R-Sumter) is quoted as saying that the money, "goes to fund and preserve historic sites and buildings throughout the state." Well, those state offices are likely closed right now. Is it possible for Rep. Murrell Smith to recover some of that money?
Some have even jokingly stated that the only "Ways and Means" Chairman Smith seeks are ways and means to enrich himself.
One of Rep. Smith's friends, South Carolina Representative Gary Simrill (R-York) justified a considerable amount of S.C. taxpayer funds going towards sporting events. Strange, aren't those events pretty much canceled right now? Why hasn't Rep. Simrill asked for the money to be returned to S.C. citizens and businesses who might be struggling right now? After all, according to South Carolina Representative Josiah Magnuson (R-Spartanburg), Rep. Simrill assisted in shutting him down when there was an amendment request from Rep. Magnuson to protect S.C. Constitutional Rights and the Bill of Rights during the pandemic.
What does it say about a used car salesman (not an exaggeration) and a politician such as Rep. Simrill who, according to Rep. Magnuson, is more willing to shut down a mention of protecting individual liberties and freedoms but, during the same period, is silent when it comes to returning the money that could be used to help his constituents? Some have said that one can't be surprised that a used car salesman turned politician isn't exactly the model of trustworthiness.
In a poor state like South Carolina, is it reasonable that Governor McMaster is allowing people to be arrested for gatherings of three or more people? Nobody sane is going to argue that the job market is good right now. Is it a wise idea to have people getting jail records thus making it harder to find employment and all over a social gathering? Is this the best use of S.C. Law Enforcement resources and attention? Isn't the U.S. Constitution the ultimate measure of governance for South Carolina and other states? Isn't it strange how S.C. citizens can be arrested for being caught in gatherings of three or more but Columbia Mayor Steve Benjamin and the Columbia City Council aren't arrested for violating the 2nd Amendment of the Constitution? Are people gathering more dangerous than a local county trying to take people's guns away? An authoritarian government always holds its citizens to a high or even illegal standard but will never hold itself or any of its branches to the same standards.
There is also a burning ban in South Carolina. If sanitation doesn't service your area to collect garbage then good luck with your piles on trash. It's claimed that burning items on your property would exacerbate COVID-19 symptoms. Wouldn't a simple solution be to tell sick people to not go near open fires versus telling everyone, regardless of if they have trash collectors in their area or not, that they can't burn their trash?
Remember when this author stated that it is likely that the South Carolina General Assembly and Governor wouldn't willingly give up any power. Recently, Governor McMaster has declared yet another State of Emergency over tornadoes and bad weather that hit the state over the weekend. People can be arrested for gathering in groups of three or more. Is Free Assembly suspended because a pandemic occurred? Can the people of South Carolina trust that Governor McMaster isn't going to just find another situation where he can declare a State of Emergency for himself and S.C. General Assembly to gain powers neither would normally have and/or illegally possess and wield?
During times where S.C. citizens are financially struggling it is important to remember which politicians are the richest. One such South Carolina Legislator is S.C. Senator Luke Rankin. In just 8 years, time Sen. Rankin has made millions of dollars with his legal practice. Sen. Rankin is a lawyer but also sits on the South Carolina Judicial Merit Selection Committee that essentially picks judges. Since Sen. Rankin could potentially enjoy judicial bias in his favor in S.C. Courts and since he has made millions from legal fees is it a fair to ask Sen. Rankin to give up some of those millions to assist S.C. citizens?
If charitable organizations that don't make nearly what Sen. Rankin does in gross profit can operate purely off of charitable donations and tax exemptions then surely Sen. Rankin can find it in his heart to relinquish his funds for the good of his constituents. If Sen. Rankin wants non-essential businesses in Horry County to remain closed then perhaps it should be his money that covers their financial costs. Isn't it strange that a man who served in S.C. Politics for as long as Sen. Rankin is now running on "ethics reform"? If Sen. Rankin has been involved in S.C. Politics for as long as he has then wouldn't he automatically be apart of the problem?
It's kind of difficult to complain about snakes on a plane if you have scales and a forked tongue.