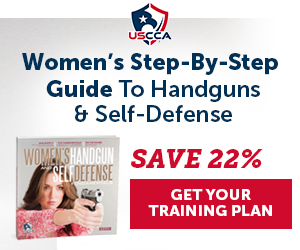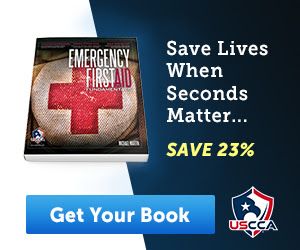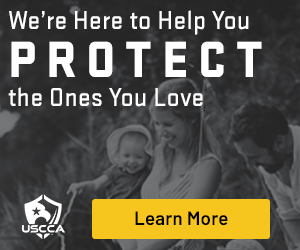 (South Carolina) – The Daily Counter spoke with David Larsen who is running for the Northeast Richland Senate Seat in District 22. Larsen works at the Gun Vault in Northeast Columbia. Larsen is running against Mia McLeod (D-Columbia). He told The Daily Counter that gun sales have been "through the roof."
The store had a policy of only 5 people inside at once, for allowing for social distancing. There was a line outside. Customers of a variety of racial, ethnic, religious, and social backgrounds didn't care about their differences but were more interested in buying firearms for self-defense.
"I'm running against Senator Mia McCloud because as you can see it is important to protect gun rights," Larsen told our reporter.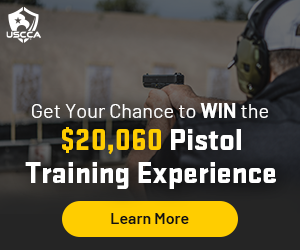 According to The State Newspaper, when referring to what she believes to be a need for gun control, Senator McLeod is quoted as saying, "We are tone-deaf to the will of the people." Senator McLeod believed this was the case in 2018 but does that belief hold up right now? Do the people of South Carolina want the kind of gun control that Senator McLeod and some other S.C. Legislators are calling for? The gun sale numbers during this period would suggest that Senator McLeod and those who advocate for gun control Legislation will have a tough sell to make.
Larsen and the Gun Vault store staff informed our reporter that there was a shooting range not too far from the store. Our reporter visited Sandhill Shooting Sports, LLC in Lugoff, S.C. Sherra Scott, 46, is the co-owner of Sandhill Shooting Sports which is an outdoor range that offers target shooting and training for a variety of firearm types including handguns, shotguns, and rifles. Scott has been an outspoken gun rights advocate for years. She is the president of South Carolina Carry, a S.C. gun-rights group.
"The government at all levels has been infringing on personal liberties for decades. With the COVID-19 issue currently, now the government at various levels has begun to restrict free movement, completely shut down many private businesses, and are limiting or completely stopping the purchase of firearms and ammunition. Most of the general public seems to be completely fine with this level of government control. The Constitution of the United States was created specifically to limit the power of the government. The fact that so many people have zero problems with the amount of control the government is exercising boggles my mind and scares me way more than the virus itself does," Scott told The Daily Counter.
It isn't just the Gun Vault that has seen a sales explosion. "As soon as they (S.C. Citizens and others) ran out of toilet paper they went and bought guns," says Jim Strong, owner of Strong Arms LLC in Sumter, S.C.  Strong told our reporter that while it is true that firearms sales are "through the roof" it is also the firearm attachments such as optics that are selling off of the shelves. "Little stores can't keep up with the huge demand. When places like Walmart either don't sell a type of ammo or runs out then it's up to stores like mine to pick up the slack," Strong told our reporter.
Strong told us that he is glad South Carolina Henry McMaster hasn't pushed for gun control during this time.
At first glance, the stay-at-home order issued by the City of Columbia in conjunction with Columbia Mayor Steve Benjamin doesn't contain gun control. However, this is where one would say that the Columbia City Council and Mayor Benjamin appear to have engaged in a political sleight of hand. While the stay-at-home ordinance doesn't mention restrictions on gun ownership and gun sales, prior Legislation by the Columbia City Council would allow for the Council to enact unconstitutional gun control during a curfew or State of Emergency. Local News Media organizations have not reported on the direct connection between the gun control measures in previous Columbia City Council Legislation and the current Columbia stay-at-home order.
In January 2020, The Columbia City Council passed legislation that was supposed to be a measured response to the incoming COVID-19 situation.
In this Legislation, the following passage is found under the "Prohibited Acts" which is Chapter 7 – Emergency Management, Article II: State of Emergency, Section 7-35:
"During the existence of a proclaimed state of emergency when a curfew has been defined and imposed under the provisions of this article, it shall be unlawful for anyone subject to curfew to:
(1) Be or travel upon any public street, alley or roadway or upon public property unless such travel is necessary to obtain medical assistance;
(2) Possess off one's own premises, buy, sell, give away or otherwise transfer or dispose of any explosives, firearms, ammunition or dangerous weapon of any kind;
(3) Sell beer, wine or intoxicating beverages of any kind; or possess or consume beer, wine or intoxicating beverages off one's own premises; or
(4) Sell gasoline or any other similar petroleum products or any other combustible or inflammable substances except as expressly authorized by the provisions of the curfew imposed."
Pay attention to the underlined portion. The Columbia City Council and Mayor Benjamin never had to put gun control legislation into a stay-at-home order if that legislation was already wrapped up in previous measures that were already passed. This is a roundabout way of enacting gun control. But why would Mayor Benjamin and the Columbia City Council appear to be attempting to circumvent the U.S. Constitution and the gun rights of South Carolinians? Is there proof that this could potentially be malfeasance given that Mayor Benjamin was cited or cities in South Carolina were sued within just a few months by the Attorney General of South Carolina?
There is proof.
In 2019, South Carolina Attorney General Alan Wilson filed a lawsuit that sought a declaration by the South Carolina Supreme Court that three gun control ordinances in three separate cities were unconstitutional.
According to the court documents, AG Wilson who is the Chief Legal Advisor for South Carolina stated that several State Laws and Governing Statues were violated. Wilson cited SC Code § 23-31-510 which states:
"No governing body of any county, municipality, or other political subdivision in the State may enact or promulgate any regulation or ordinance that regulates or attempts to regulate:
(1) the transfer, ownership, possession, carrying, or transportation of firearms, ammunition, components of firearms, or any combination of these things; or
(2) a landowner discharging a firearm on the landowner's property to protect the landowner's family, employees, the general public, or the landowner's property from animals that the landowner reasonably believes pose a direct threat or danger to the landowner's property, people on the landowner's property, or the general public. For purposes of this item, the landowner's property must be a parcel of land comprised of at least twenty-five contiguous acres. Any ordinance regulating the discharge of firearms that does not specifically provide for an exclusion pursuant to this item is unenforceable as it pertains to an incident described in this item; otherwise, the ordinance is enforceable.
HISTORY: 1986 Act No. 532, Section 2; 2008 Act No. 220, Section 1, eff May 21, 2008."
On March 19, 2020, South Carolina Representative Josiah Magnuson (R-Spartanburg) announced on his Facebook page that his proposed amendment to H.4014 was not allowed to be heard by members of the South Carolina House of Representatives. Rep. Magnuson's amendment to the bill would have guaranteed that the South Carolina Government and Law Enforcement would honor rights protections already guaranteed under the U.S. Constitution. Rep. Magnuson stated that South Carolina Rep. Gary Simrill (R-York), a fellow S.C. Republican, assisted in denying the Amendment from being heard. Rep. Magnuson is a known supporter of the 2nd Amendment.
Local State Governments have not allowed the COVID-19 crisis to go to waste. Some State Governments have attempted to enact gun control measures that wouldn't pass a constitutional test. These measures appear to be opportunistic. One would have cause to pause when reviewing who is enacting these gun control measures that are wrapped into the numerous state-issued stay-at-home orders across the country. Some would have even more reason for skepticism and cynicism because these gun control measures wrapped into stay-at-home orders are being issued by political actors that suspiciously tried to pass Gun Control Bills in the past.
In 2006, President George W. Bush signed the Disaster Recovery Personal Protection Act (H.R.5013, S.2599) that barred the infringement of 2nd Amendment Rights during any State of Emergency. This act came as a result of Hurricane Katrina when New Orleans Police Chief Eddie Compass and Louisiana National Guard confiscated weapons. The National Rifle Association (NRA) sued the City of New Orleans and won. Congressman Bobby Jindal (R-Louisiana) introduced H.R. 5013 to House in April 2006.
Here is a quote directly from the bill:
"Disaster Recovery Personal Protection Act of 2006 – Amends the Robert T. Stafford Disaster Relief and Emergency Assistance Act to prohibit any U.S. officer or employee or any person operating under federal authority, while acting in support of relief from a major disaster or emergency, from: (1) seizing or prohibiting possession of any firearm the possession of which is not otherwise prohibited (other than for forfeiture in compliance with federal law or as evidence in a criminal investigation); (2) requiring registration of any firearm not otherwise required; or (3) prohibiting the carrying of a firearm by any person otherwise authorized to carry a firearm.
Provides that nothing under this Act shall be construed to prohibit requiring the temporary surrender of a firearm as a condition for entry into any mode of transportation used for rescue or evacuation during a major disaster or emergency.
Authorizes any individual aggrieved by a violation of this Act to seek relief by bringing an action for redress for deprivation of rights and by bringing a civil action in U.S. district court for return of a confiscated firearm."
In 2008, in the District of Columbia V. Heller case, the Supreme Court of the United States (SCOTUS) ruled that Americans had the right to bear arms and were not bound to any requirement of membership to a militia. Nowhere in that ruling is there an exemption of the right to bear arms based on any Declaration of Emergency. This SCOTUS ruling came after Federal Legislation had already enshrined 2nd Amendment protections in the form of the 2006 Disaster Recovery Personal Protection Act. Therefore, SCOTUS had full knowledge that there was already legislation that provided Federal Protection for 2nd Amendment Rights which should provide further context into the majority opinion given.
If SCOTUS and the Federal Government have both provided 2nd Amendment protections for Americans then how could any state allow the infringement of Gun Rights during a State of Emergency? Nobody could accurately proclaim that this is an apple to oranges comparison. Within the language of the Disaster Recovery Personal Protection Act of 2006, there is a clear mention of the words "disaster" and "emergency." It would conclude that this Federal Law would apply to a State of Emergency declaration given that the word "emergency" is specifically written into the bill.
The implications of this Bill and the language covers a lot more. For example, during a State of Emergency, both State and Federal Governments are prohibited from adding new gun registration requirements. The Bill has language that advises individuals who felt like their weapons were illegally confiscated during a time of emergency or disaster. One of the main reasons why this bill is important is because courtrooms around the U.S. are currently closed. If someone's weapon was confiscated often a Judge would have to order that the weapon is to be returned to the owner. However, nobody appears to be sure when the current measures taken across the country will come to an end. Who knows when the courts will open up for regular operations again? How long would a person have to wait to re-obtain a legally purchased firearm?
Despite South Carolina Statutes and Governing Laws several counties within South Carolina are enforcing unconstitutional gun control laws during the COVID-19 pandemic. South Carolina Representative Johnathan Hill (R-Anderson) wrote a blog post detailing the unconstitutional gun control that has been written into stay-at-home orders.
Rep. Hill's website provided The Daily Counter with all unconstitutional powers that several S.C. Counties are proclaiming to have. This is why Rep. Magnuson's amendment was important. Rep. Hill is an outspoken advocate for gun rights in South Carolina. Rep. Hill has been at odds with some other S.C. Republican Legislators because of disagreements revolving around Constitutional Carry or permitless gun carrying. Most of his disagreements with some S.C. Legislators are the exact rule of law as stated above from Attorney General Wilson. Rep. Hill appeared to be outraged that the Disaster Recovery Personal Protection of 2006 was being openly violated during the COVID-19 crisis.
Here is a quote from Rep. Hill's website:
"HOW CAN THEY DO THIS!?"

Simply put, they can't, legally. But like Columbia Mayor Steve Benjamin's illegal and unconstitutional "red flag" gun bans last summer, these local laws and declarations are blatant violations of state preemption law and the constitution.

The Attorney General, as the state's top law enforcement officer, is responsible for enforcing state law against the encroachments of local tyrants. He has already taken legal action against Columbia over their illegal "red flag" laws, and now his office now needs to make this emerging threat to your gun rights an immediate priority.
Several S.C. Counties are claiming to have the power to limit gun rights which runs contrary to both the S.C. and U.S. Constitution.
Aiken County – Under the provisions and powers that are "given" to the Aiken County Council's Emergency Department, the Aiken County Council has the power to, "Suspend or limit the sale, dispensing or transportation of alcoholic beverages, firearms, explosives, and combustibles."
Georgetown County – During a State of Emergency Declaration by the South Carolina Governor, the Georgetown County Council claims to have the power to, "Suspend or limit the sale, dispensing or transportation of alcoholic beverages, firearms, explosives, and combustibles."
Union County – Under the Emergency Portion of the county's ordinances, Union County claims to have the power to "Suspend or limit the sale, dispensing or transportation of alcoholic beverages, firearms, explosives, and combustibles."
Some would say it appears that this gun control legislation was being snuck into emergency bills. At least, that appears to be the case. Why wouldn't the County Councils in these cities and counties come straight out and proclaim that they wanted less gun presence and access during this period? Why add it to a bill like this? Is it because these County Councils knew that many people wouldn't bother to read the stay-at-home orders and certainly not the orders that preceded them? Some people are worried due to loss of employment or financial troubles and those are probably not going to be the people who read such orders and legislation.
In conclusion, it is always wise to pay attention to what Legislators are up to. These people write the laws and it is up to citizens to make sure that they follow those laws.