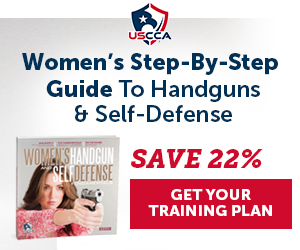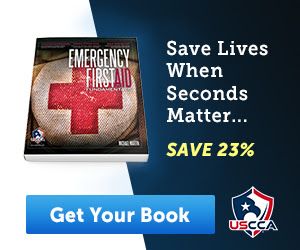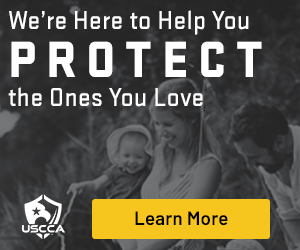 While we call can appreciate a beautiful couple enjoying the fruits of their courtship there are some legitimate questions about this union that has some South Carolinians on edge.
The month of December has been an especially rough time for South Carolina's broken judiciary system via the Pro Publica report in December.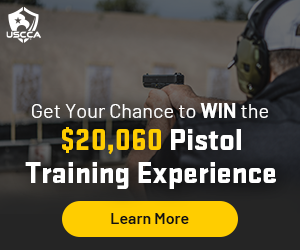 It was revealed, thanks in part to one of our very own journalists, that South Carolina had judges on the bench who were less than savory individuals with judicial records about as criminal as the people they are supposed to be judging. This report, along with other bombshells, has generated concerns over nepotism and cronyism that has been rumored and even proven to plague the legislature and the judiciary of South Carolina. In fact, the Pro Publica reveal was so devastating that South Carolina Governor Henry McMaster personally responded in a statement released by Pro Publica.
"In response to inquiries from The Post and Courier and ProPublica, the governor has pledged to close a loophole in the application process that allows nominees to apply without disclosing prior disciplinary offenses."

Pro Publica, 2019. https://www.propublica.org/article/we-investigated-magistrates-now-lawmakers-want-to-overhaul-the-system?utm_content=bufferd3609&utm_medium=social&utm_source=facebook&utm_campaign=buffer#172992
That is a welcomed change of attitude that is in stark contrast to the "kick the can" down the road philosophy promoted such a widespread joke in the first place.
What does any of this have to do with Mr. Benjamin and his wife? Quite a bit actually. Think about it. We have a major of the capital city in the whole state whose wife is a judge on the bench. Some would say that there is a unique reason why the mayor has no issue commenting on every social issue he can rake in social currency but for issues that hit a little too close to home he has a tendency to be silent. Before someone hurls the rather predictable "racist" charge towards the author of this article that person should consider that the writer is actually black and a direct descendant of a slave.
If one were to look into the judicial record of Judge Benjamin we would have to say that some questions can be asked but overall she appears to be a fair minded judge. Did you expect a negative article about every aspect of her life? Of course not. She, by any account, appears to be one of the rare exceptions to the rather piss poor judiciary roster in South Carolina.
Is that really the case?
If we are to believe that widespread judicial over reach, political hatchet jobs, slander, threats, black mail and other things are occurring as many would suspect are we to also believe that a mayor, not only doesn't have the capacity to do silence opponents, but to also do so on behalf of his wife? That's a question one has to ask themselves but while you ponder that query there is another question one has to ask. What happened to all the complaints filed against Judge DeAndrea Benjamin that was outlined before by the media?
For example, the Nerve, which is an independent government watch dog, wrote in 2015 that Judge Benjamin was nominated in spite of the complaints against her. Strange how that never appears to come up anymore and that isn't just a subjective opinion. Try searching for that information yourself and the only link you'll find is from that Nerve article. It seems like someone is going out of their way to hide any complaint made against their wife and if someone were to search it the person doing the revealing looks like a liar unless they have archived links to other news sources to prove what they're saying is true.
Something else that is quite interesting is a race to a judgeship that DeAndrea Benjamin participated in. The race was described by Rep. Gilda Cobb-Hunter (D-Orangeburg) as, "downright ugly." She lost the race but given some of the things revealed during that race there are additional questions that Judge Benjamin and Mayor Benjamin will be required to answer at some point.
For starters, Mayor Steve Benjamin was either misquoted or flat out lied about his wife's position as a judge and what she would do with that position if he is the mayor.
"Steve Benjamin has said his wife might resign her municipal judgeship if he is elected mayor. As mayor, Benjamin would have a hand in judicial appointments."

The State Newspaper, 2019. https://www.thestate.com/news/local/article14375951.html
That's a very strange thing he apparently said given that his wife is still in fact a judge and he is still in fact a judge. Suppose someone were to make an enemy of Mayor Benjamin and run the risk of running into a wife who, let's just say for the sake of argument, is protective of their husband and wants to get rid of any annoying inconveniences. See how this could become a serious conflict of interest and all that would need to happen is bias shown on behalf of Judge Benjamin for her husband's sake just once?
The fact that Mayor Benjamin has been silent about the judicial corruption that disproportionately affect African American men just like himself is pretty telling. He had no issue making statements about institutions that have plagued the black community for generations but not a single peep about judicial corruption.
It makes one wonder is his silence more a product of ignorance or a product of the devotion of a husband to protect a wife?